Shiv Sena (UBT) leader and Member of Parliament Sanjay Raut on Monday hit out at the incumbent Maharashtra Chief Minister Eknath Shinde and his deputy Devendra Fadnavis for "bowing" before Delhi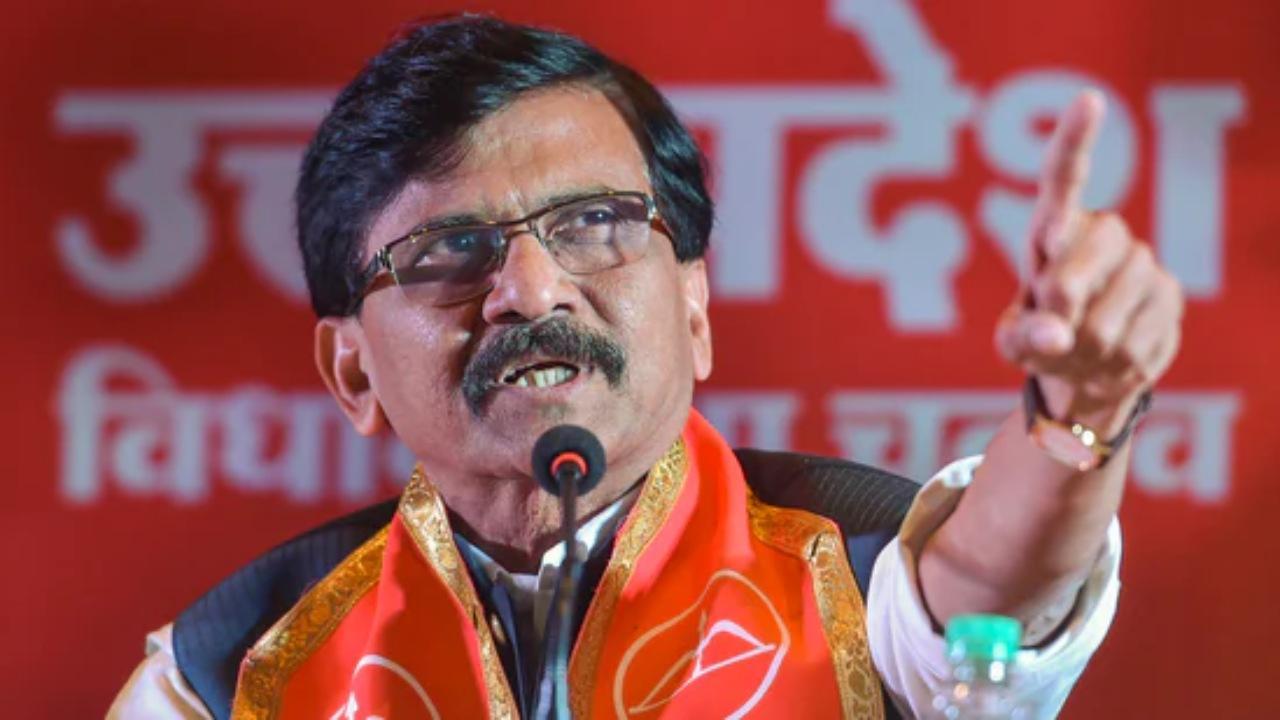 File Photo/PTI
Shiv Sena (UBT) leader and Member of Parliament Sanjay Raut on Monday hit out at the incumbent Maharashtra Chief Minister Eknath Shinde and his deputy Devendra Fadnavis for "bowing" before Delhi.
Raut said that Shinde invokes Bal Thackeray and his ideology but has "bowed" before Delhi. His comments came a day after Shinde and his deputy Devendra Fadnavis met Union Home Minister Amit Shah in Delhi.
ADVERTISEMENT
Earlier in the day, Shinde, whose Shiv Sena shares power with the BJP in Maharashtra, had tweeted about the meeting with Shah and said it was decided that all future elections (including the Lok Sabha, Assembly and civic bodies) will be contested jointly by the Shiv Sena and BJP.
"Shinde takes the name of the late Balasaheb Thackeray but bows before Delhi. Earlier, Shiv Sena's high command used to sit in Mumbai (Bal Thackeray) but now the chief minister's high command sits in Delhi. Original Shiv Sena would have never bowed before Delhi or anyone," Raut told reporters.
Last year, Shinde along with 39 other MLAs revolted against the Shiv Sena (then undivided) leadership, leading to the collapse of the Uddhav Thackeray-led MVA government. He later joined hands with the BJP and became the chief minister.
"He (Shinde) will go to Delhi even for the expansion of the Maharashtra cabinet. The decisions of Maharashtra should be taken here only," Raut said.
Also read: Maha: Man loses Rs 12 lakh to conmen who promised to double his money
He alleged Amit Shah had pressured the Election Commission of India which recognised Shinde's faction as Shiv Sena. "(After getting everything), why he (Shinde) bows before him?" Raut asked.
The Rajya Sabha also member claimed that the cabinet expansion is delayed in Maharashtra because the "state government is unstable and it is going to fall soon".
"There is legal fear looming over this government. This is the real reason behind CM Shinde not expanding the cabinet," he said.
Earlier in the day, Deputy CM and BJP leader Devendra Fadnavis had said the state cabinet will be expanded soon and the timeline will be decided by the chief minister. Do you participate in rescuing animals in Mumbai?