RTI reply reveals surge in numbers among adults, senior citizens; experts attribute increase to COVID pandemic, financial stress and increased mental health issues triggered by it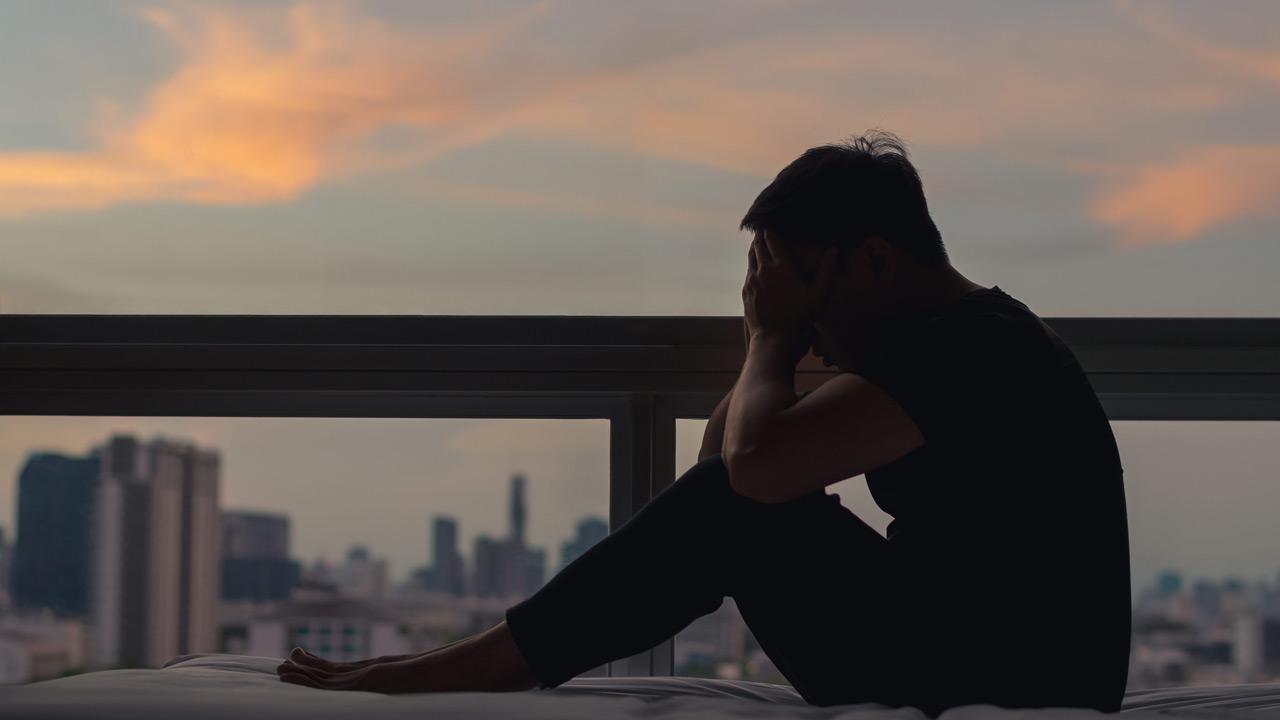 Stigma, myths prevent people from seeking help. Representation Pic
Compared to 2019, Mumbai witnessed a surge of 4.31 per cent in suicide cases in 2020. Last year, Mumbai witnessed 1,282 suicide cases against 1,229 in 2019. In 2020, 1,085 people in the age group 18 to 60 died by suicide as against 1,027 in 2019. Similarly, 121 senior citizens died by suicide in 2020 as against 92 in 2019.
Jeetendra Ghadge, founder member of The Young Whistle Blower Foundation under Right To Information (RTI), has sought the details of suicide cases in the city for 2020 and 2019. "Rising suicide cases indicates that people are hit hard by financial crises, family problems, physical and mental illness during the pandemic," Ghadge said.
ADVERTISEMENT
In 2020, 1,068 (83.30 per cent) deaths were due to hanging. A total of 69 people ended their life by jumping from a building as against 47 in 2019. Psychiatrist Dr Harish Shetty said this needs to be studied seriously. "People feel isolated, lost and the loss of jobs could be the trigger and this needs to be studied for a rise in the number of suicides in Mumbai," Shetty said.
Elderly isolated
Dr Avinash Desousa, psychiatrist, LTMG Sion Hospital and president of Bombay Psychiatry Society said, "Suicide among the elderly has been on the rise due to various factors. Reasons include loneliness due to all children being abroad and the death of a spouse. There may be untreated depression and loss of mobility and disabling physical illnesses that lead to the same. Also, there is a lack of home-based mental health services and many may not be able to travel to access them." He added that COVID-19, too, has added to their woes with families away and there being a lack of caregivers. On the rise in suicides among men, Dr Desousa said, "Males may have committed suicide more due to the loss of jobs and unemployment leading to stress and mental health issues amid COVID-19."
Stigma adds to problem
He said many people are never asked if they are suicidal and awareness about prevention is poor. "Stigma and myths often deter people from seeking help when depressed." Sailesh Mishra, founder, Silver Linings, which works towards creating an elderly-friendly world, said that post-lockdown, elderly people missed gardens, laughter clubs and other recreational activities. "The missing elements added depression along with existing physical issues. This may be a reason for a higher number of suicides among the elderly," Mishra said.
Suicide among students down
In the age group of 14 to 18 years, there is a downward trend in suicides. In 2019, 88 suicide cases were registered in the age group against 57 in 2020. Experts in the educational sector feel that one major reason for the drop in numbers could be no fear of 'academic failure'. Many deaths in the age group of 14 to 18 are due to the fear of failing in exams, parental pressure or not being able to compete with peers. As per Union Ministry of Home Affairs data, between 2014 and 2016, over 26,000 students died by suicide. In 2016, Maharashtra accounted for 14 per cent of the total suicides.
Kalpana Dwivedi, principal, Bal Bharti school, Kharghar stated that both parents and teachers need to take care and observe behavioural changes in the child and accordingly take corrective steps. "Too many expectations from the society and parents is one of the root causes for suicide deaths in children. This year, there were no exams, hence there was no parental pressure. This could be one of the reasons for the drop in suicide numbers in the age group," Dwivedi said.