Say won't take up additional tasks assigned to them for the conduct of exams till protesters' demands are met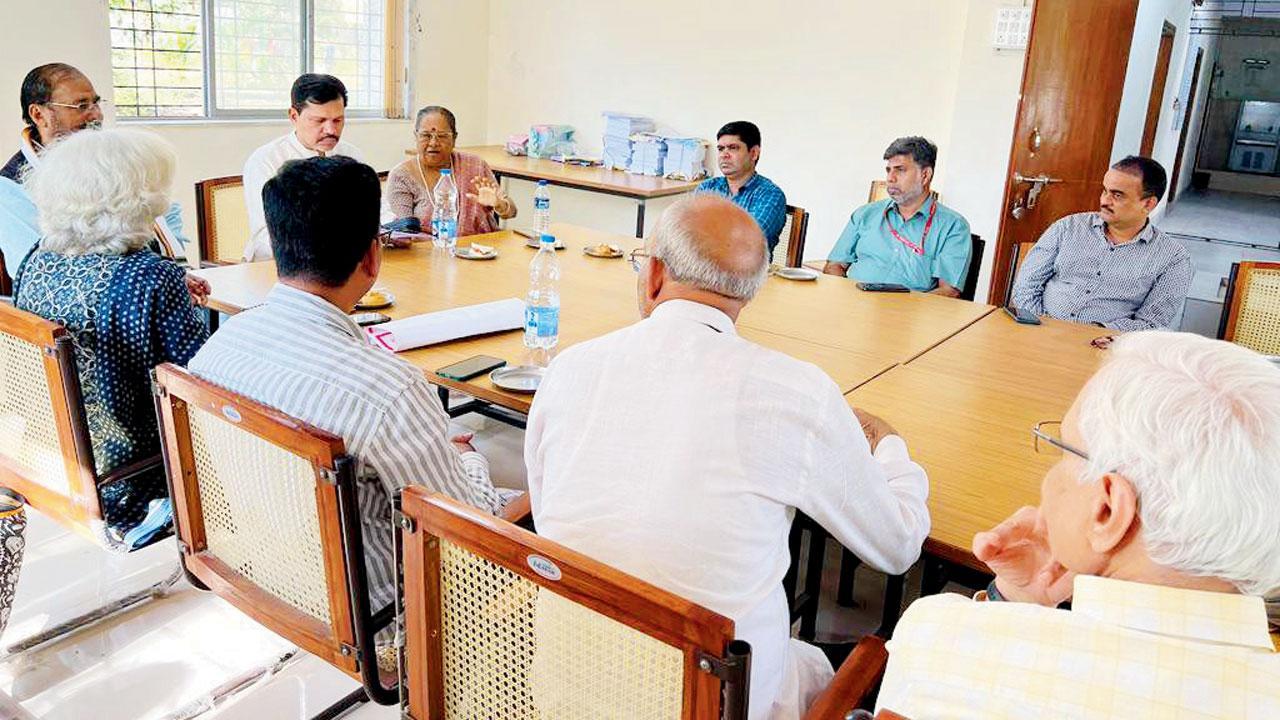 A meeting of organisations and unions under SBM was held on February 7
Non-teaching staffers of various universities and their affiliated colleges across the state, who are staging a protest demanding payment of pending salary and implementation of the old pension scheme among others, have earned the support of teachers. Members of Shikshan Bachao Manch (SBM)—an educational collective, and teachers of junior and degree colleges have decided not to take on additional tasks/works which were assigned to them with the intention of making the agitation of non-teaching staffers unsuccessful.
The unions of non-teaching staff led by the Maharashtra State University and College Employees Joint Action Committee, an umbrella body of non-teaching staff at state's non-agriculture varsities and their affiliated colleges, have demanded payment of pending salaries, filling vacant posts, implementation of the old pension scheme as well as regularisation of contractual employees.
The Mumbai Vidyapeeth Karmachari Sangh (MVKS), a non-teaching staff organisation at University of Mumbai, said that the agitation would continue if the demands are not accepted. MVKS, which has around 2,000 employees at the MU campus and additional 6,000 employees at affiliated colleges as its members, has support from various degree and junior college teachers' associations.
A meeting of organisations and unions under SBM was held on February 7. The meeting was attended by Bombay University and College Teachers' Union leader Dr Tapati Mukhopadhyay; Dr R B Singh, president of College Karmachari Union; and MLC Kapil Patil. All three leaders called upon units of SBM to strengthen their participation in the Maharashtra State University and College Employees Joint Action Committee's protest.
Also Read: Women in higher education up nationally, but dip in state: Govt survey
Others who attended the meeting included Subhash More from Shikshak Bharati, Praveen Khamkar from College Karmachari Union, M Gurav from University Employees Union, Sudhir Paranjape from Anudanit Shiksha Bachao Andolan, D R Singh from Save Education Committee, Sujju Gujar from BUCTU, and members from Chhatra Bharti.
BUCTU General Secretary Madhu Paranjape, who conducted the meeting, said, "As per the consensus of the meeting, SBM calls upon all teachers in junior and degree colleges and university departments to fully support the agitation by non-teaching employees and participate if the need arises."
Another member said, "No exams can be conducted without non-teaching staff. As the state higher education department has been forcing universities and colleges to conduct the exams on time, managements and administrations are hiring people on contract and are even giving additional tasks to teaching staff. Hence, as a support to the protesting non-teaching staffers, we will not take up these additional tasks."
According to a representative of MU, the majority of the current winter session exams will conclude by February 20. Exams for a number of faculty and courses, including LLB, MSc, and MCom, were postponed last week after non-teaching staff announced a boycott of any work relating to exams. However, when the university received a reprimand from the state government, the exams resumed on Monday (February 6).
All exams that were originally scheduled on February 3 will now be conducted on February 15. Law exams scheduled on February 4 have been rescheduled to February 10, and February 4 exams of other courses will now be conducted on February 16.
7 Feb
Day when SBM held the meeting