Family alleges they were sent away after he got reaction to injection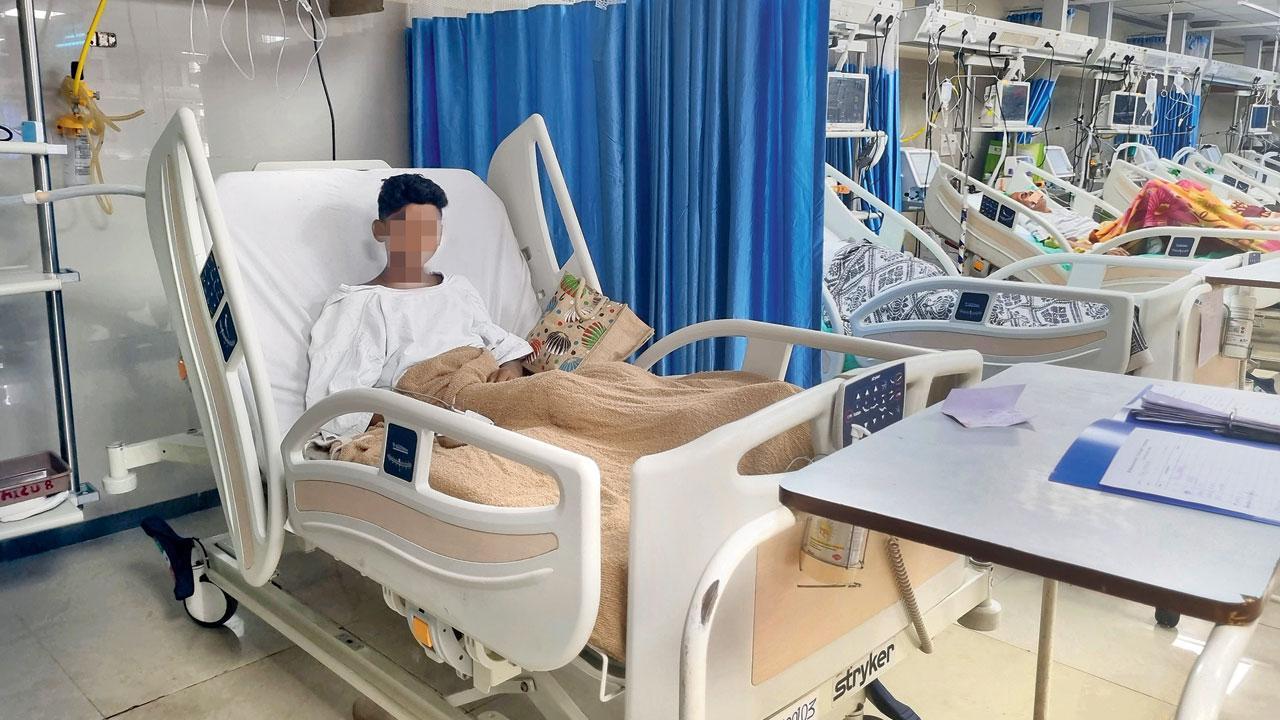 The boy is out of danger and recovering at Cooper hospital
Listen to this article
Mumbai: Trauma hospital sends Aarey snake bite victim to Cooper
x
On Saturday, a 16-year-old boy was bitten by a poisonous snake in Aarey and was rushed to the trauma hospital in Jogeshwari. The family has alleged, however, that the hospital asked them to rush the boy to Cooper hospital as he developed a reaction to the first injection that was administered.
"When the boy was brought in, his condition was serious. There was bleeding and he displayed signs of vascular toxicity. He is stable now," said the on-duty assistant medical officer at Cooper hospital. Vascular toxicity refers to damage to blood vessels in the body. Venomous snakes lead to various kinds of toxicity in the body, including vascular toxicity.
ADVERTISEMENT
Describing how it happened, the boy's father, Dinesh Mahale, said that his son was playing in the fields when a snake suddenly bit his foot. "It wouldn't let go… we had to struggle a lot to remove it," he said.
The family said it immediately tied a knot over the spot in an attempt to stop the venom from spreading. However, Dr Vimal Pahuja, a physician (internal medicine) at L H Hiranandani Hospital, pointed out that doing this does not help. "It's a complete no-no. It is a myth and should not be done. Tying a knot compromises circulation and risks damaging the tissue. You just need to clean the wound with soap and water or any antiseptic, and remove any tight clothing," he said.
Mahale believes it was a 'manyar snake' (common krait). However, some others told mid-day it was a viper. "The anti-venom is a polyvenom which works regardless of the species of a snake," Dr Pahuja said.
Also read: Mumbai: How a Metro station row became a Mexican standoff
Mahale said they were shocked about being asked to rush to Cooper. "We were at the trauma hospital at 11 am and reached Cooper by 12.30 pm," he said. However, Dr Pahuja said a test dose is administered to snake bite victims to determine the type of allergic reaction. While this was likely the case with the boy, officials from the trauma hospital said there was no vacancy there and so he was sent to Cooper.
"Exciting news! Mid-day is now on WhatsApp Channels

Subscribe today by clicking the link and stay updated with the latest news!"
Click here! Do you consume breath mints to combat bad breath?