Third year MBBS student was last seen 13 months ago near the seashore at Bandstand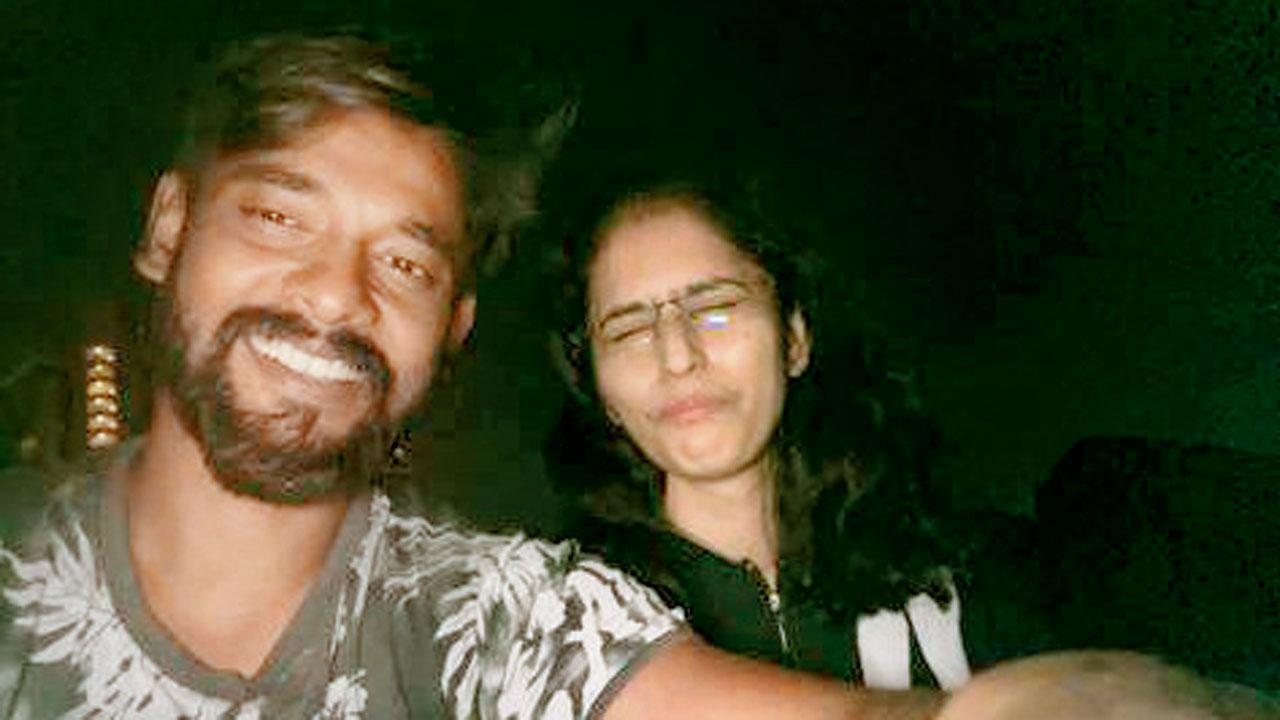 Prime suspect Mittu Sukhdev Singh took a selfie with the medical student on the night of her disappearance in November 2021
Abdul Jabbar Ansari, an accused in the alleged kidnapping of Sadichcha Sane, a third-year MBBS student of JJ Hospital and Grand Medical College, was arrested by the Mumbai Crime Branch on Saturday. The main accused, identified as Mittu Sukhdev Singh, was arrested earlier on Friday. Both will remain in police custody till January 21. The case has been unresolved for about 13 months now. 
The medical student has been missing since November 2021 and a case of kidnapping was registered by the Bandra police in December. The case was later transferred to the Crime Branch. "Both the accused men have been arrested based on strong circumstantial evidence against them. We are probing all angles to the crime," newly appointed joint commissioner of crime, Lakhmi Gautam said. The accused Singh had allegedly taken a selfie with the student, the day she went missing from Bandstand on November 29, 2021.
ADVERTISEMENT
According to the crime branch, on that November day, the student had boarded a local train at 9.58 am. She got down at Andheri railway station to appear for her exams. Later, she went to Bandstand. Details of her whereabouts have been tracked by the crime branch through her mobile phone signals. In one of the CCTV camera at a luxury hotel, she was seen heading towards the seashore at 12.30 am.
Also Read: Mumbai: Two drills a day to keep terror incidents away
Investigators believe that all circumstantial evidence goes against accused Singh, as he was allegedly the last person with her. "After that, the girl was not seen anywhere," an officer said. Accused Ansari, on the other hand, used to work with Singh at a Chinese stall located near Bandstand. The cops have found multiple calls between him and Singh on the day the medical student went missing.
"During the phone conversation, Singh used foul language for the victim. Ansari stayed back at the stall for a bit longer than usual that night. This causes suspicion that he was aware of the fact that something wrong had happened to the girl. We suspect both these men committed a crime together. We are probing the premise thoroughly," the crime branch informed the court while seeking custody of the accused. 
Sources told mid-day that Singh was the prime suspect even when the case was registered at Bandra police station on December 10, 2021. "He has been questioned multiple times, but the police are clueless," the source said. The local police had also conducted a Narco test on Singh previously but nothing came out of it.
12.30 am was the last time the student was seen at Bandstand