IIT-Bombay ranks third in overall category, moves one spot up to the 10th in the category of management institutes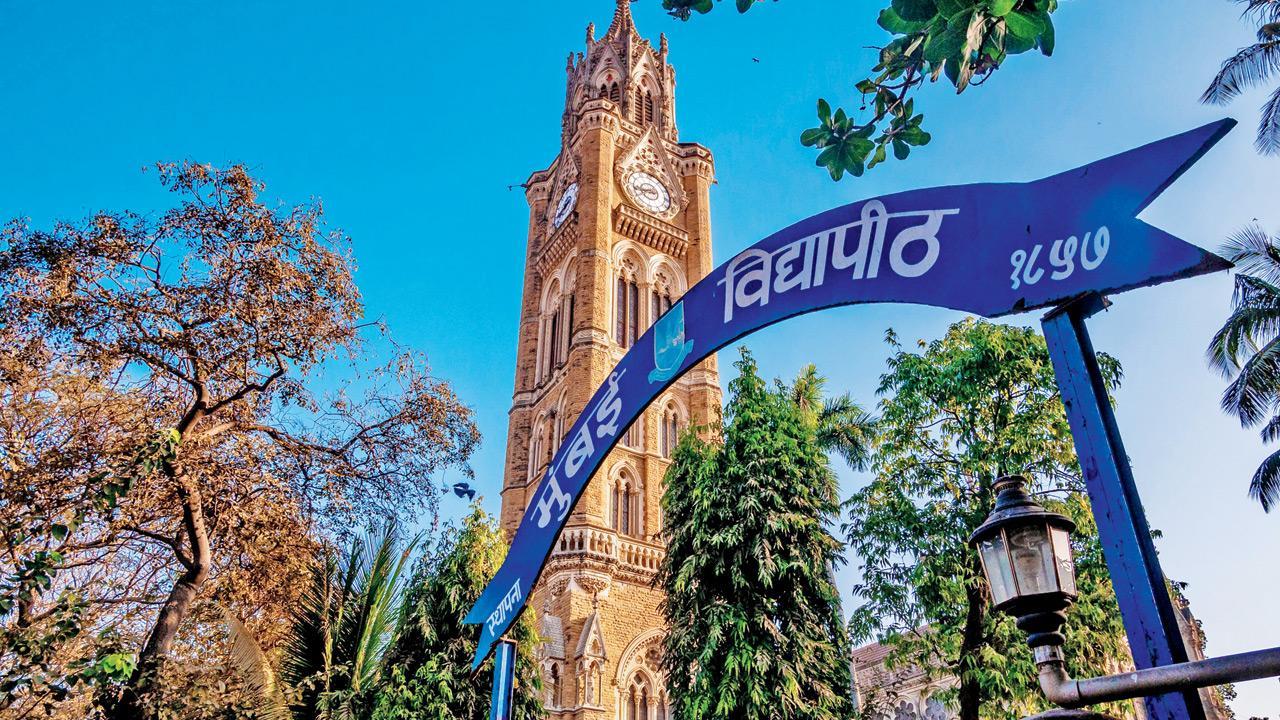 MU has seen a drop in the NIRF ranking. Representation pic
The Mumbai University (MU) has managed to maintain its position among the top 100 institutes in the National Institute Ranking Framework (NIRF) rankings, but it grabbed the 96th spot — one level below its last year's position (95th). The Union education ministry declared the rankings on Thursday. Many higher education institutions from the city have made it to the list of top institutes in India.
While the Indian Institute of Technology (IIT) Bombay and Institute of Chemical Technology (ICT) have upped their ranks, many others have seen a dip this year. IIT-Bombay ranks third in overall category and the engineering institutions category. Last year, it had ranked fourth and third in the respective categories. In management institutes' category, IIT-Bombay has risen from the 11th rank to the 10th one.
Director of the Institute, Prof. Subhasis Chaudhuri, said, "IIT-Bombay always strives to provide the best all-round career training to all our students and focuses on research and entrepreneurial activities that have greater impact on our society. Our efforts shall continue and a recognition like this by the NIRF will further consolidate our resolve to work harder on these aspects."  The ICT, which ranked 34th last year, has upped its rank to 27th this time in the overall, and from 18th to 15th in the universities and engineering institutions categories.
Also Read: Mumbai: Second merit list gives relief to students as cut-offs dip
Other prominent institutes from the city, however, have seen a dip in rankings. Tata Institute of Social Sciences has gone from the 57th position last year to the 70th this time. Veermata Jijabai Technology Institute, which ranked 71st last year, has grabbed the 82nd position this year in the engineering institutions category. In the category of colleges, St. Xavier's has grabbed a position between 100 and 150, while last year it was in the top 100. While NMIMS has fallen from the 92nd rank to 94th in the overall category, in the universities and management categories, it has gone up from 57th to 55th and 24th to 22nd, respectively.
"We feel great that our consistent performance across parameters has served us well in NIRF ranking. As NIRF reviews performance across three years, we are confident that our efforts to improve teaching-learning across programmes with Assurance of Learning has paid off well. The most exciting part is that despite Covid-19 challenges, we maintained academic continuity and placements to all MBA students," said Dr Bala Krishnamoorthy, officiating dean and professor, NMIMS School of Business Management.
Responding to the NIRF ranking drop, Mumbai University official said, "Out of a total five parameters of ranking of NIRF, MU has done well in four but in one section we see a drop. Information details for NIRF were submitted in November last year when the university did not have NAAC ranking, which we feel has shown some impact and resulted in the drop."