CR resumes annual exercise to make local residents along tracks aware of perils of throwing waste onto tracks amid monsoon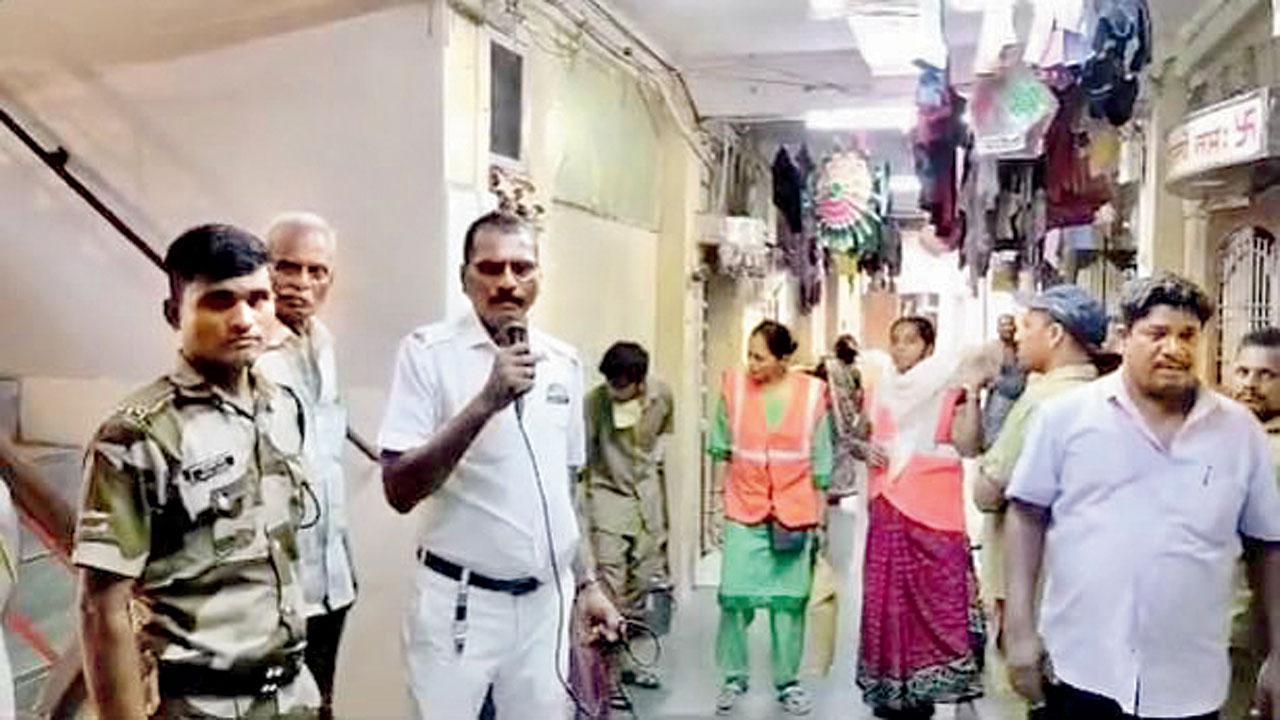 Station staff of Sandhurst Road, along with the local BMC ward office teams, at a residential building near the station
The elevated and lower-level Sandhurst Road station faces a peculiar problem of garbage being dumped across the tracks by people living in surrounding buildings. This not only makes the rail tracks filthy and difficult to maintain, but could also pose a problem in the monsoon. In a unique initiative, the station staff at Sandhurst Road, along with the local BMC ward office teams, recently revived their campaign against this by making door-to-door visits and requesting residents to stop dumping garbage on the tracks. Not only does the garbage affect train operations, it also spreads diseases.
The Sandhurst Road station in the west is lined with Bombay Improvement Trust buildings dating back to the 1920s. "It is an age-old problem with the station and such campaigns at the ground level have always helped. We went around with megaphones and appealed to residents to desist from throwing anything on the tracks. Repeat offenders will be issued notices by the BMC and fined. We do this every year," Sandhurst Road Station Manager Vinayak Shewale said.
ADVERTISEMENT
Platforms 1 and 3 of Sandhurst Road station are lined by the buildings. "We went around in all the buildings from nos. 1 to 9 with the teams," he added. The muck and garbage dumped along the tracks which defaces the tracks also clogs the drainage system under it, leading to water-logging in the monsoon. Central Railway (CR) Mumbai generates about 250 cubic metres of trash every day. This year for pre-monsoon preparations, the CR has set a target of removing 62,000 cubic metres of muck along the lines. The work was carried out by deploying specifically designed muck special trains.