Commuters say their petitions to various authorities have been futile; officials cite technical difficulties
Work is carried out at Western Railway's Vaitarna station in Palghar district. Pics/Saurabh Raut
With the number of commuters increasing steadily between Virar and Dahanu, passenger associations have now started making petitions to railways and ministries pleading for more local trains in the sector. Given the limitation of two lines beyond Virar, railway officials say the situation is very delicate and may not be able to help much till the quadrupling is complete. Work on quadrupling is on at a rapid pace and is expected to be completed by 2025.
Pathamesh Prabhutendolkar, joint secretary of the Dahanu Vaitarna Pravasi Sevabhavi Sanstha, said, "There is extremely limited local train connectivity with regard to Dahanu Road and the situation is exacerbated during peak hours. Recently, Western Railway (WR) introduced additional new services of 15-coach locals on the Virar-Churchgate route but no such trains were introduced on the Virar-Dahanu Road stretch. Currently, when 20-coach MEMU trains, which are similar to that of locals, are running on the Virar-Dahanu Road section, then why not 15-coach local trains? The other demand has been additional local services at regular intervals as there are huge gaps between two trains and also local trains are kept waiting in the loop for outstation trains."
ADVERTISEMENT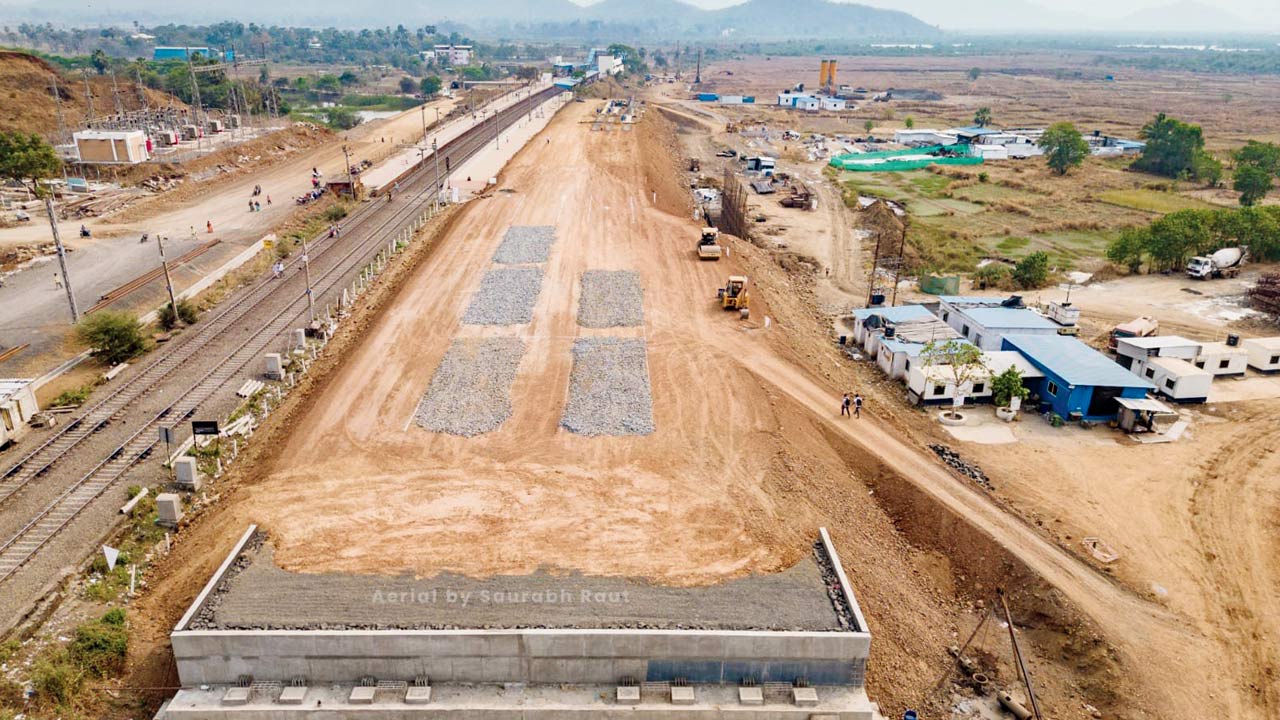 He added, "We have petitioned the railways, but they have not given us satisfactory answers."
Also Read: Maharashtra: How Mumbai-Pune e-way mishaps fell 30 per cent in one year
As per the latest statistics, the number of average daily originating passengers beyond Virar is more than 20,000 with the highest number in Palghar, at 23,152; followed by Boisar at 22,770; and Saphale at 20,392.
Railway officials said that given the only two tracks and traffic conditions, the situation between Virar and Dahanu is very delicate, and every train is balanced and timetabled, leaving no scope for more trains immediately.
A project to quadruple the entire 63-km stretch of lines between Virar and Dahanu is being executed at a rapid pace by the Mumbai Railway Vikas Corporation.
"As part of the quadrupling, new platforms and alignments are also being made at certain stations and bridges widened and strengthened, which will allow for faster trains. Once the quadrupling is over, the capacity constraints will end and one will be able to segregate mail express and suburban traffic, add more trains and increase frequency. The deadline for this project is December 2025," a railway official said.