This FOB is connected with platforms 1, 2, 3 and 5 and will facilitate railway passengers to change platforms easily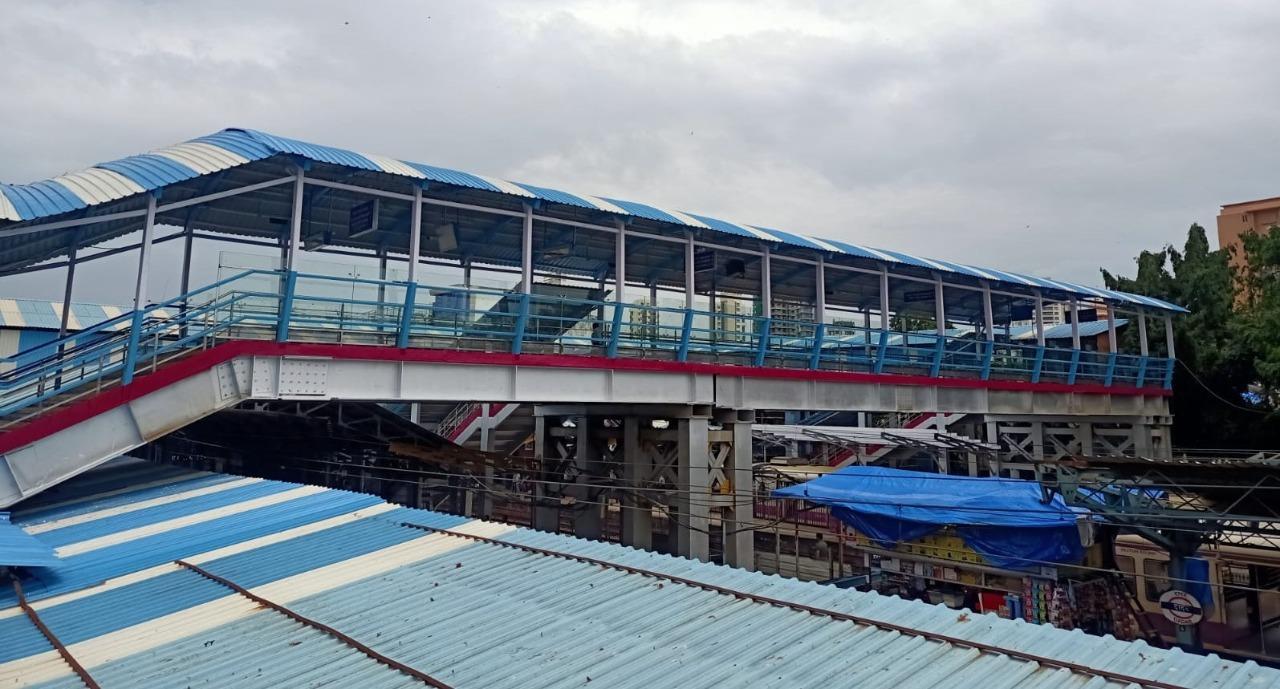 The newly commissioned South FOB at Dadar station
The Western Railway (WR) on Tuesday commissioned a new foot over bridge (FOB) at Dadar station, for the convenience as well as safety of passengers.
"The new FOB which is located at the south end of Dadar station is approximately 58 meters long and 8 meters wide. The work has been completed at a cost of Rs 8 crore. This FOB is connected with platforms 1, 2, 3 and 5 and will facilitate railway passengers to change platforms easily, on one of the busiest suburban stations of the Mumbai Suburban section. Dadar station has 8 FOBs and caters to approximately over a lakh passengers per day," Sumit Thakur, Chief Public Relations Officer of Western Railway, said in a press release.
Also Read: Mumbai: Lokmanya Tilak Terminus in Kurla all set to get 2 more platforms within a year
Sumit Thakur further added that the safety of passengers has been accorded top priority and the works of FOBs, ROBs, etc. are being carried out at a fast pace. The construction of new FOBs not only provides convenience to passengers by easing their entry and exit, but also enhances safety. Such efforts go a long way to control the menace of trespassing, as well as combat the problems of overcrowding on bridges, etc.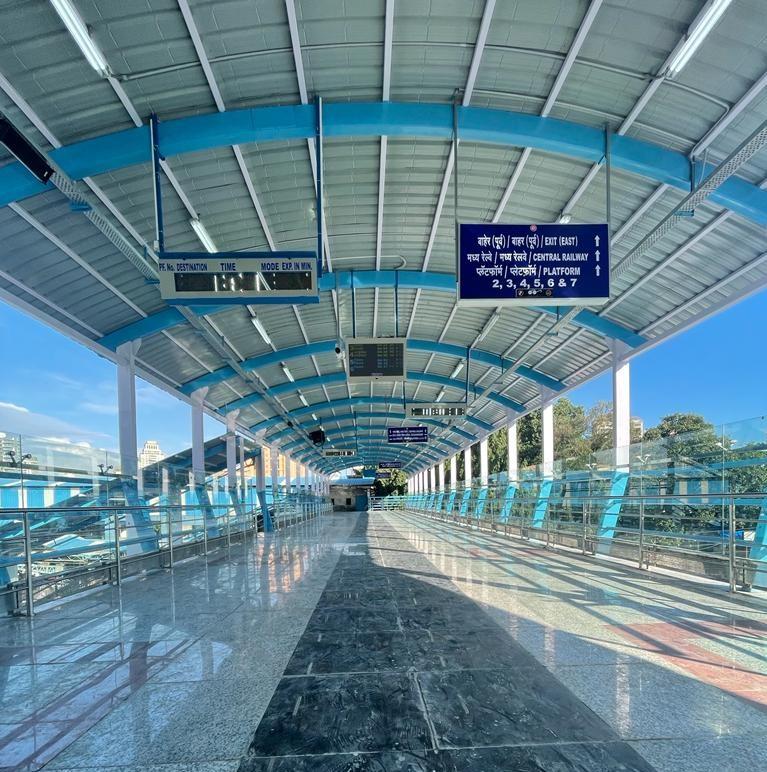 Photos of the newly commissioned South FOB at Dadar station