In an official statement, the WR said, to carry out maintenance work of tracks, overhead and signalling equipment, a major block of four hours will be taken on up and down fast lines between Mumbai Central and Mahim stations from 00.00 hrs to 04.00 hrs during the intervening night of 18th/19th February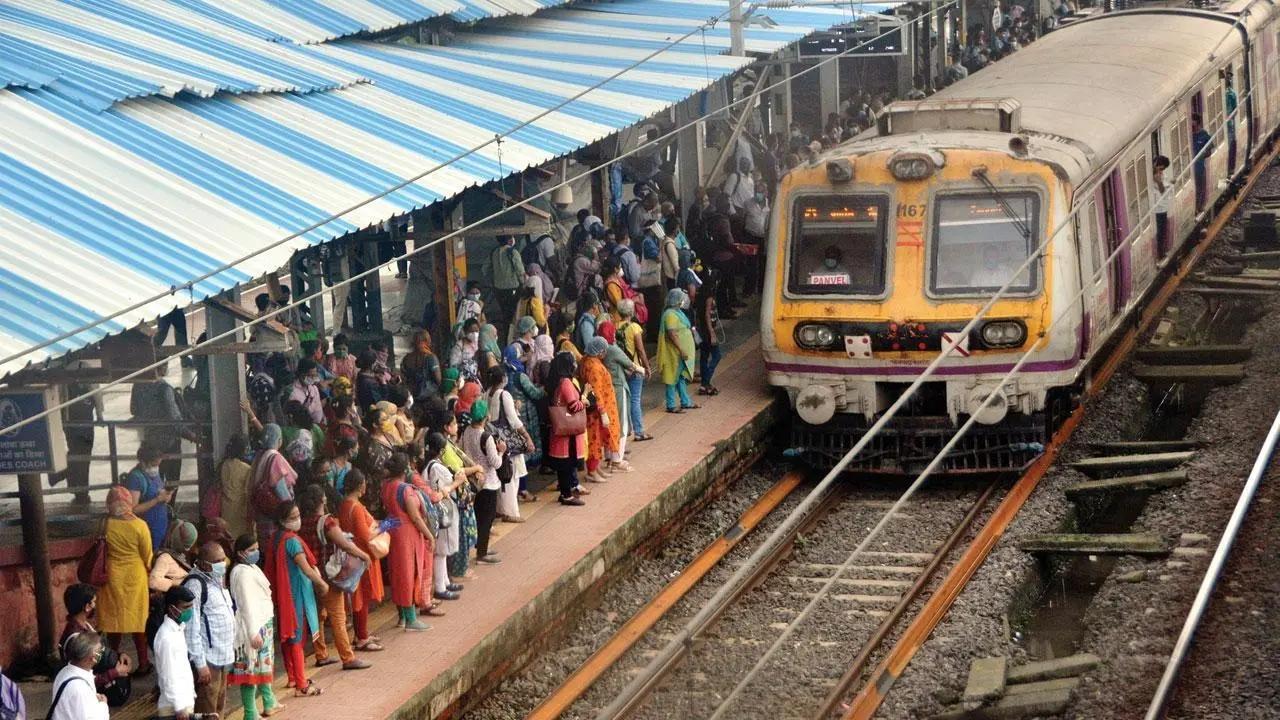 Representational Pic
The Western Railway (WR) on Friday said that there will be a no day block on Sunday, February 19 on its section. The WR will instead operate a night block between Mumbai Central and Mahim railway stations. 
In an official statement, the WR said, to carry out maintenance work of tracks, overhead and signalling equipment, a major block of four hours will be taken on up and down fast lines between Mumbai Central and Mahim stations from 00.00 hrs to 04.00 hrs during the intervening night of 18th/19th February. Therefore, there will be a no day block over Western Railway suburban section on Sunday.
ADVERTISEMENT
According to a press release issued by Sumit Thakur – Chief Public Relations Officer of Western Railway, "during the block period, suburban services will be operated on Slow lines between Mumbai Central and Andheri/Santacruz stations."
The press release further said that the detailed information to this effect is available with concerned station masters and the passengers are requested to take note of the above arrangements.
Also Read: Summer special trains between Mumbai-Kanpur, Pune-Virangana Lakshmibai announced
Meanwhile, the Central Railway (CR) on Tuesday said that it will operate traffic blocks for maintenance work on Bhivpuri Road-Karjat down line. 
In a statement, the CR said that its Mumbai Division will operate a special traffic block for working of BCM in the down line between Bhivpuri and Karjat stations on February 14/15 to February 18/19. The blocks will be operated during midnight from 01.50 am to 04.50 am (3 hours).  
The details of the train running pattern are as under:
Running pattern of suburban trains on all 5 days-
- Local leaving from CSMT for Karjat at 00.24 hrs will be short terminated at Badlapur
- Local leaving from Karjat for CSMT at 02.33 hrs will run from Badlapur
The CR said, "passengers are requested to bear with the railway administration for the inconvenience caused due to these infrastructure blocks."
Also Read: Mumbai Police raids shops in Juhu, e-cigarettes worth lakhs seized; two held
CR's Mumbai division had earlier operated a mega block on its suburban sections for carrying out various engineering and maintenance works on February 5.
In a statement, the CR had said that the mega block was operated on the Matunga-Mulund up and down fast lines from 11.05 am to 3.55 pm on February 5.
 
It had said that the down fast line services leaving Chhatrapati Shivaji Maharaj Terminus Mumbai from 10.25 am to 3.35 pm was diverted on down slow line between Matunga and Mulund stations halting as per their respective schedule. The fast trains beyond Thane were re-diverted on down fast lines at Mulund. 
 
The CR had further said that the up fast line services leaving Thane from 10.50 am to 3.46 pm were diverted on up slow line between Mulund and Matunga halting as per their schedule halts and were re-diverted on up fast line at Matunga. Should housing societies be more cautious with their elevators and sewer lines?