The Western Railway on Thursday said that a few trains between Jogeshwari and Goregaon will remain affected on June 3 and 4 due to necessary works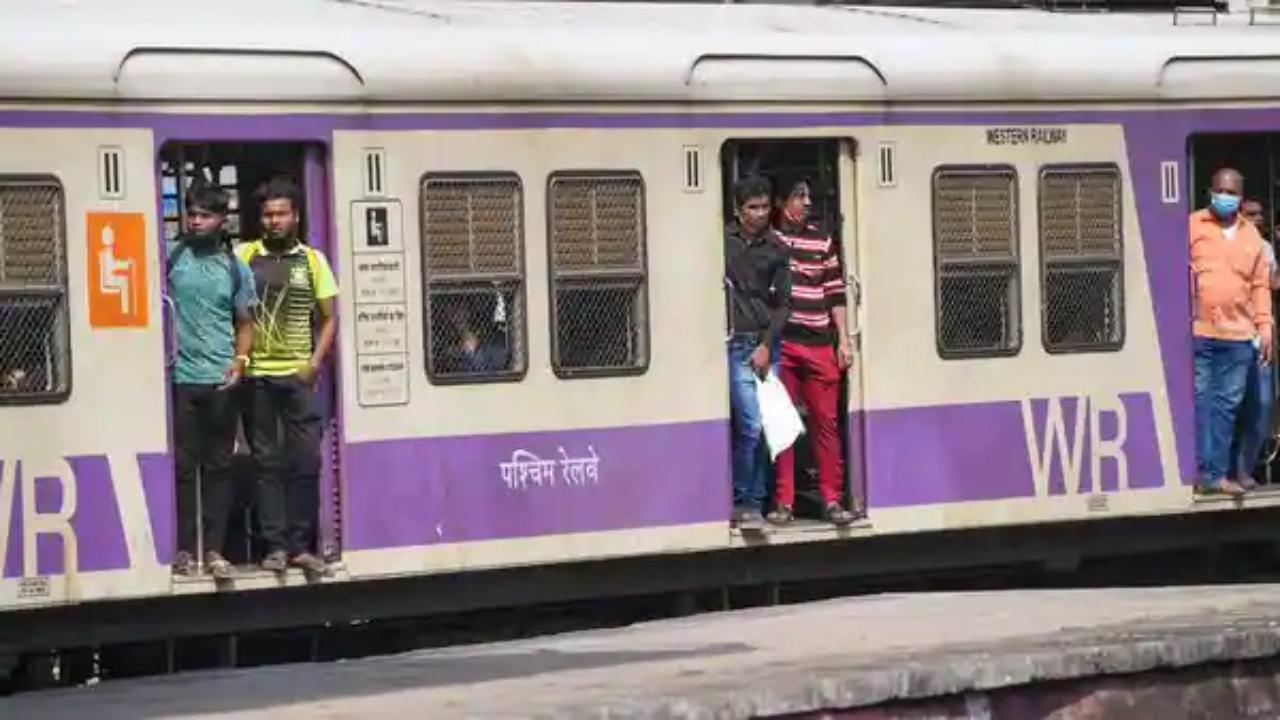 File Photo/PTI
The Western Railway on Thursday said that a few trains between Jogeshwari and Goregaon will remain affected on June 3 and 4 due to necessary works.
"In order to carry out the work of re-girdering of bridge No. 46 between Jogeshwari and Goregaon, a 14-hour block will be undertaken on both up and down local lines as well as up and down harbour lines. The block will be from 00.00 hours to 14.00 hours of June 3 and 4, 2023. Due to this block, few suburban train services plying over Western Railway and some Mail / Express trains will be affected," Western Railway said in a statement.
ADVERTISEMENT
During the block the trains will be worked as under:
1) All up and down local line slow services will be worked on up and down fast lines between Andheri and Goregaon and will not halt at Ram Mandir for want of platform.
2) All the Harbour line services departing from Central Railway will only run up to Bandra during the block period.
3) Some Churchgate - Borivali slow services will be short terminated and reversed from Andheri.
4) CSMT – Goregaon local departing Ex CSMT at 13.52 hours will remain cancelled. 
5) Goregaon – CSMT local departing Ex Goregaon at 12.53 hours will remain cancelled. 
6) Last down Harbour line local prior to block will depart from CSMT at 22.54 hours and it will arrive Goregaon at 23.49 hours.
Also read: Vande Bharat trains can handle flooding and steep inclines, says Central Railway
7) Last up Harbour line local prior to block will depart from Goregaon at 23.06 hours and it will arrive CSMT at 00.01 hours.
8) During the block period up and down Harbour service between Bandra -  Goregaon stations will not be available.
9) Churchgate – Borivali local departing Ex Churchgate at 12.16 hours and 14.50 hours will be run upto Virar.
10) Borivali – Churchgate local departing Ex Borivali at 13.14 hours and 15.40 hours will be cancelled and instead two extra fast local trains will be run Ex Virar to Churchgate at 13.45 hours and 16.15 hours.
11) During the block, up and down Mail/Express trains will be delayed by 10 -15 minutes.
12) No train will be available at Ram Mandir station in up and down directions during the block period.
Detailed information to this effect is available with concerned Station Masters, the statement said. Passengers have been requested to take note of the same. Do you think there has been a recent rise in cold-blooded murders?