Officials say announcement on cards, 40 new rakes have been sought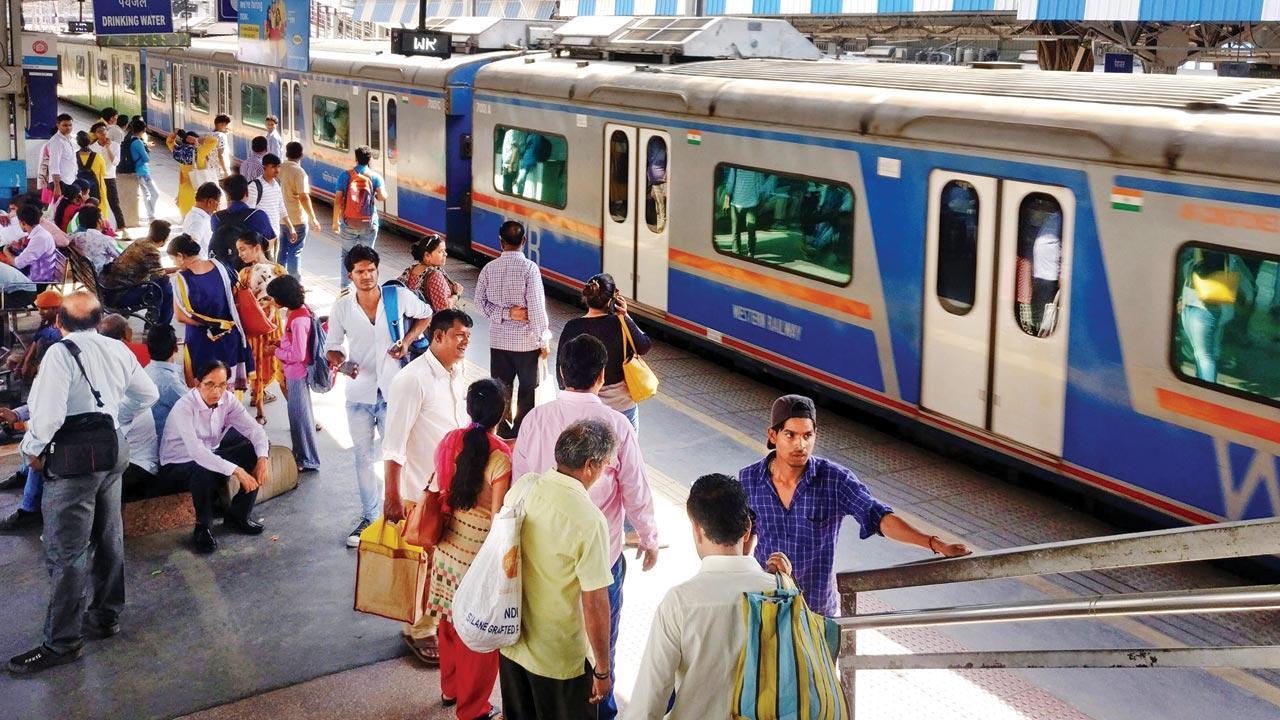 An AC local at Borivli station. The first such service in Mumbai was operated on December 25, 2017, on WR. File pic
Western Railway (WR) is working on tweaking AC train services on the basis of commuter patterns and crowding.
WR operates 79 such services across the city and they have become extremely popular among passengers.
In January 2023 alone, about 24.53 lakh passengers travelled via AC trains and the overall number of passengers since April 2022 has been over 1.79 crore.
"We are working on a plan to tweak services based on commuter pattern data and crowding in such a way that it will benefit more and more commuters. We will announce it soon," WR General Manager Ashok Kumar Mishra said.
He also said that the WR had demanded 40 new AC rakes as a part of a long-term plan, given the popularity of these locals.
Also read: Mumbai: Western Railway to operate major block at Jogeshwari on February 3 and 4 night
Commuters from Borivli hoped that they would get back their 7.54-am Churchgate local which had been abruptly cancelled in an updated timetable. "The 7.54-am Borivli-Churchgate local had fabulous ridership but it was removed from service. It was ideal for all commuters who had to report to office at 9.30 am," a commuter, Rajan Iyer, said. WR had then promised to restore it when a new set of trains arrived but it still remains to be reintroduced.
The ticket fares for AC locals were substantially reduced on May 5, 2022, contributing to their popularity. Now, the minimum single-journey ticket up to 10 km costs only Rs 35.
The first AC local in Mumbai was operated on December 25, 2017, on WR. Prior to the pandemic, an AC train had been inducted into regular service on Central Railway's trans-harbour line but was discontinued due to the lockdown. Subsequently, AC local train services were introduced on the harbour line. But later it was found that the harbour and trans-harbour services were not garnering a great response, as CR was unable to run them during peak hours due to capacity constraints. It was then decided to focus on the mainline and all AC services were shifted to it.
24.53L
No. of AC train passengers on WR in January Do you think Budget 2023 will meet aspirations of common man?