Officials want unmanned aerial vehicles that can soar higher than 50 metres in a vertical city like Mumbai and also help save drowning victims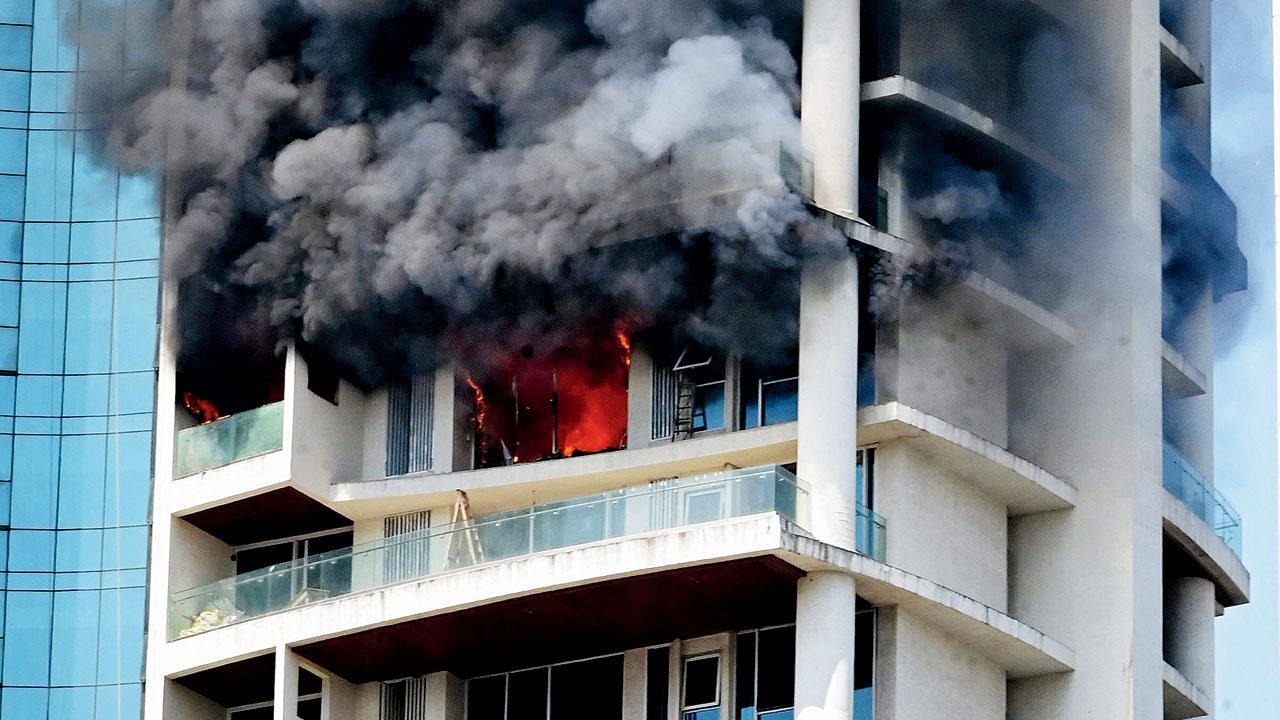 Firefighters (below) faced a huge challenge during operations to put out a fire on the 19th floor of One Avighna Park at Lalbaug in 2021. File pic
Despite a year-long search, the Mumbai Fire Brigade has been unable to find a drone that can fly higher than 50 metres to fight fires in high-rises. Officials stated that the higher the floor, the greater the challenge posed to firefighters. "It is really difficult to ascend high-rises with all our gear and an oxygen cylinder strapped on, which alone weighs more than 6 kg," said an official.
He added, "Although we have a 90-metre-long ladder, we can't use it entirely sometimes while fighting fires. So we thought we could use drones instead. We are looking for drones that can fly higher than 50 metres with a water pipe and other equipment." The official stated firefighters can easily climb up to 50 metres using a ladder.
ADVERTISEMENT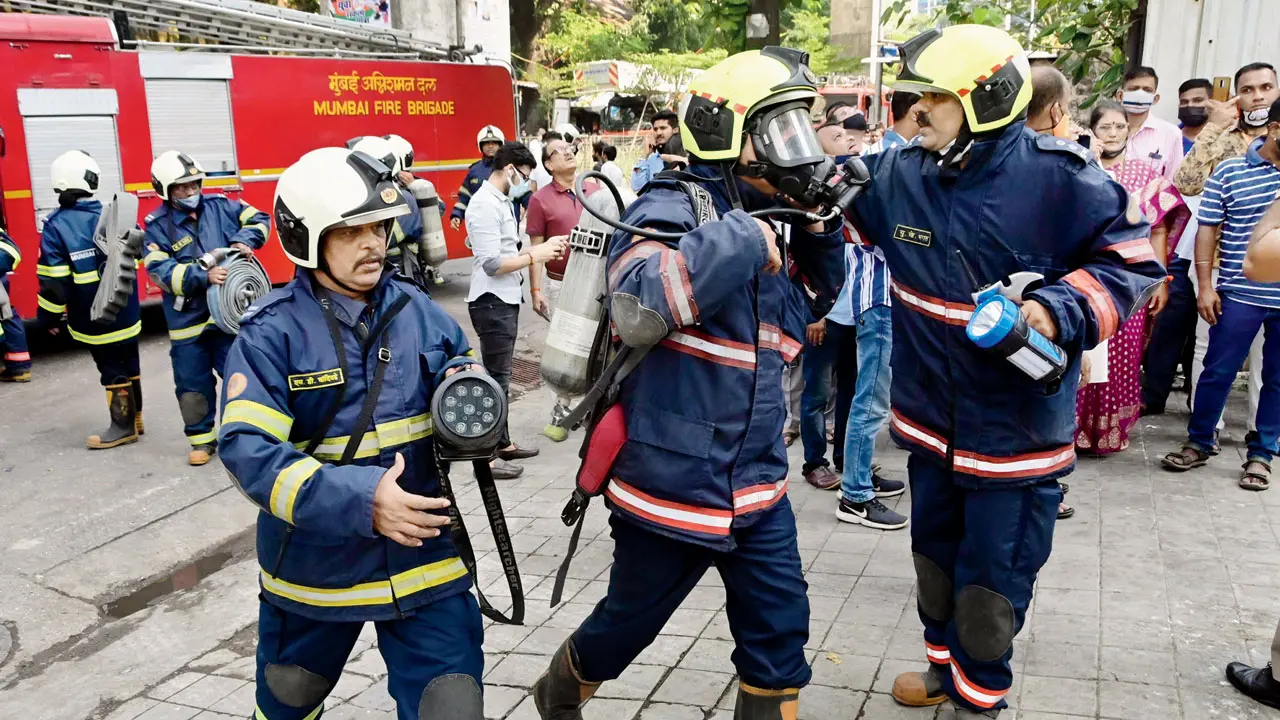 "Our 90-metre ladder can reach the 30th floor of a building. But we can't use it to its full length. In a coastal city like Mumbai, the higher we climb, the bigger the problem of wind velocity becomes. Also, there is a space issue in the city," said an official.
Also Read: Mumbai: All Aaditya's allegations are 'baseless', says BMC
Mumbai's Chief Fire Officer Sanjay Manjrekar said, "We are exploring various types of drones, but are yet to find one that suits our needs. The drone is not only needed for firefighting but also to help rescue drowning victims." The first time the fire brigade used a drone for a search operation was during the fire at Avighna Park at Lower Parel in October 2021.
"Drones can be used in firefighting in slum clusters. Because slums are densely packed, sometimes firemen face difficulties reaching the site of fires inside them. A drone can also be used in such places," an official said.
6 kg
Weight of each oxygen cylinder