Following huge public outroar, MSRDC speeds up repairs; claims work will be over by Friday morning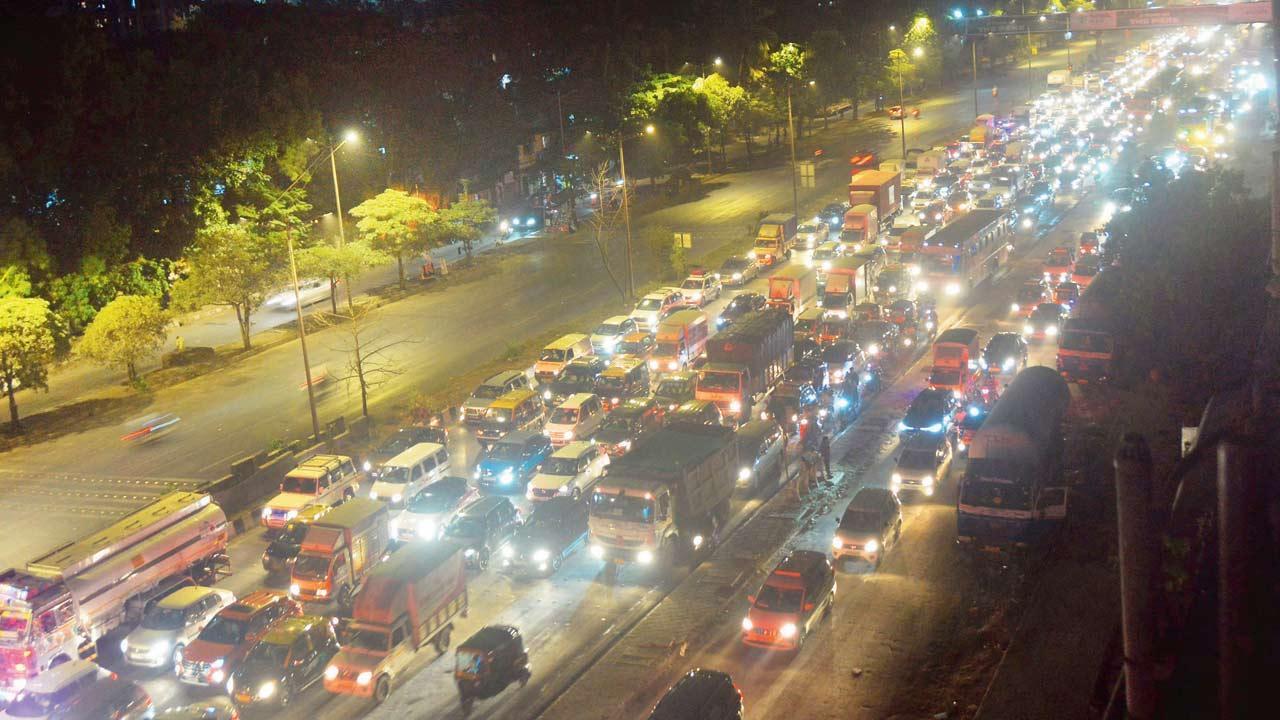 A traffic jam on the Eastern Express Highway, on Thursday evening. Pic/Sayyed Sameer Abedi
Motorists using the Eastern Express Highway and the Jogeshwari Vikhroli Link Road might get relief from nightmarish traffic jams by Sunday. Sources said authorities have speeded up the repairs on JVLR and that of the seven expansion joints of the flyover, five have already been replaced. After the northbound arm of JVLR was closed for repairs, motorists have been complaining of a hellish time during morning and evening peak hours. The lane on the Eastern Express Highway and the JVLR—towards Thane—often remain choked till Powai.

A choked Eastern Express Highway on Thursday. Pic/Sayyed Sameer Abedi
An MSRDC official said, "The repairing work of the JVLR flyover is going on at a fast pace. Of the seven expansion joints, five have already been replaced and the remaining two would be replaced by late Thursday night or by wee hours of Friday. While we have got permission to complete the work until May 24, we are trying to complete the work before that and open the flyover for traffic by Sunday."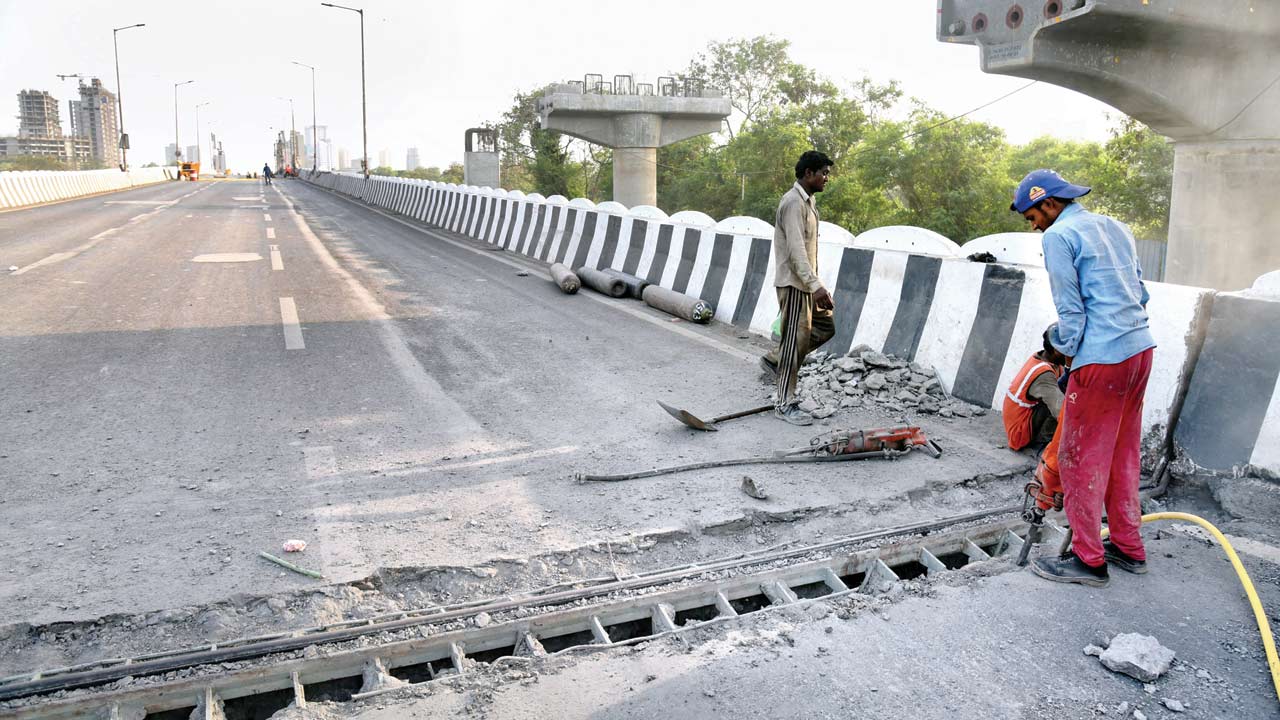 Work going on to replace an expansion joint on the flyover. Pic/Sameer Markande
While the traffic police had urged citizens to take alternative routes, motorists have slammed MSRDC saying it didn't plan the work properly, leaving them with no option but to crawl through the Eastern Express Higway and JVLR.
05
No. of expansion joints replaced as of Thursday