Villagers from Borgaon near Nashik step up efforts to find Ghatkopar man's 59-year-old father after Ghatkopar cops refuse to allegedly assist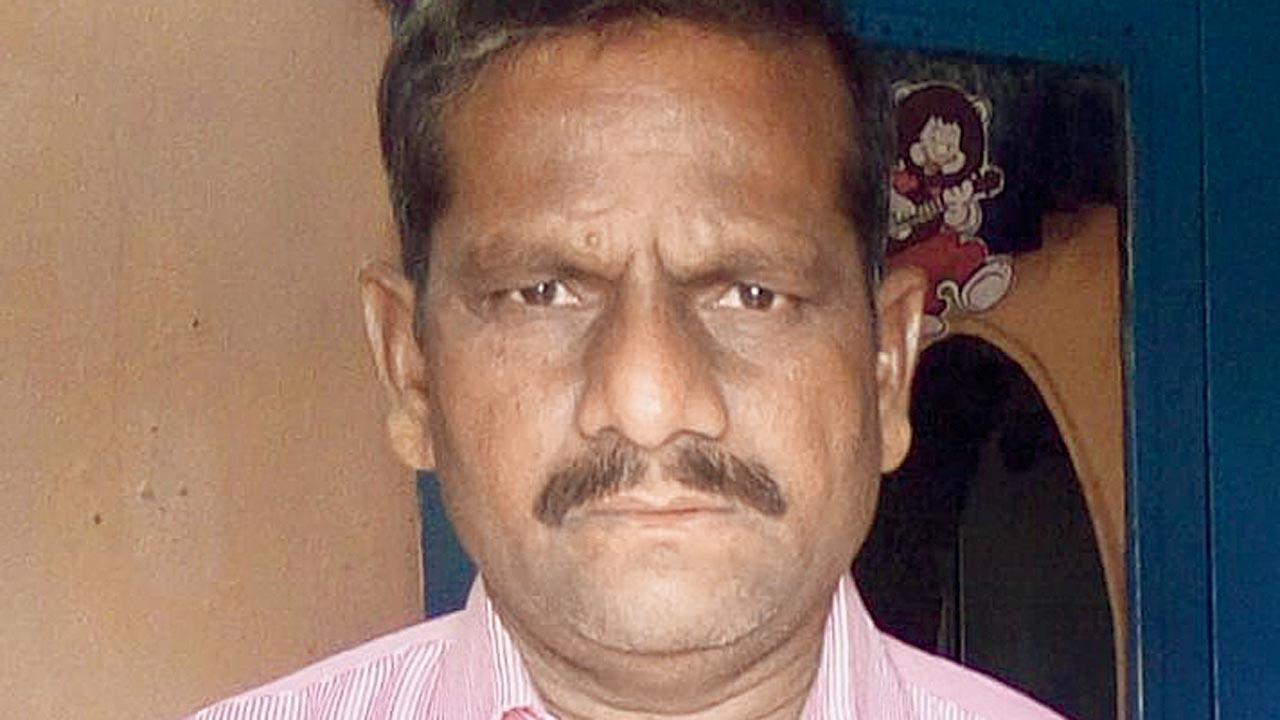 Subhash Thakre was reunited with his family on Friday. Pic/Rajesh Gupta
Villagers of Borgaon in Nashik district helped a Ghatkopar man find his 59-year-old father who had been missing for a month, after police allegedly refused to assist him.  
Subhash Thakre, a resident of Bhim Nagar in Ghatkopar West, had lost his job at a private firm and this took a severe toll on his mental health. On April 30, he left home without informing anyone and didn't return. Later that day, the family filed a missing person complaint with the police, but there was no development.  
However, a few days back, Subhash called his wife Alka. The family immediately rushed to the police station, hoping for prompt action. However, to their dismay, the police refused any help, asking the family to return the next day, as the officer in charge of the complaint was not on duty that day. 
Subhash's son Vaibhav Thakre told mid-day, "On Thursday, my father called us and asked me for forgiveness, saying he was depressed because of his job loss and he had nothing now. I called the number that my father used to call us, and the receiver said that he was in Borgaon. I then called people in my native village in Nashik for help. Meanwhile, I rushed to the Ghatkopar police station and informed Sub-Inspector Santosh Dhanavade, who had registered my missing person complaint, about the development. I requested him to inform the local police to trace my father, but he refused to help. Dhanavade asked me to come the next day, as he was busy with other work." 
Also read: Nashik man kills mother-in-law after wife leaves home over his alcoholism

Vaibhav, an employee of the MSRTC, did not want to lose any more time, so he called his acquaintances in Manmad, the family's native village in Nashik which is about 250 km from Borgaon. He sent them Subhash's photos and asked them to rush to Borgaon, while he himself left for 
the village. 
"The Borgaon resident I spoke to circulated my father's photos among the villagers and informed them that he was from Mumbai, and that I was coming to pick him up," he added. Vaibhav reached Borgaon on Friday and was finally reunited with his father.  
Subhash had been roaming around the village, sleeping in shelters or on the streets.  
"Villagers helped me to trace my father, while the police failed to do their job. I am happy that my father is safe and back home with us," Vaibhav said. 
Dhanavade refused to comment on the matter. 
30 April
Day Subhash left his home in Ghatkopar