Earlier in the day, Malik took to twitter and wrote 'Satyamev Jayate' as news of a 'settlement' of Rs 8 crore with Sameer Wankhede broke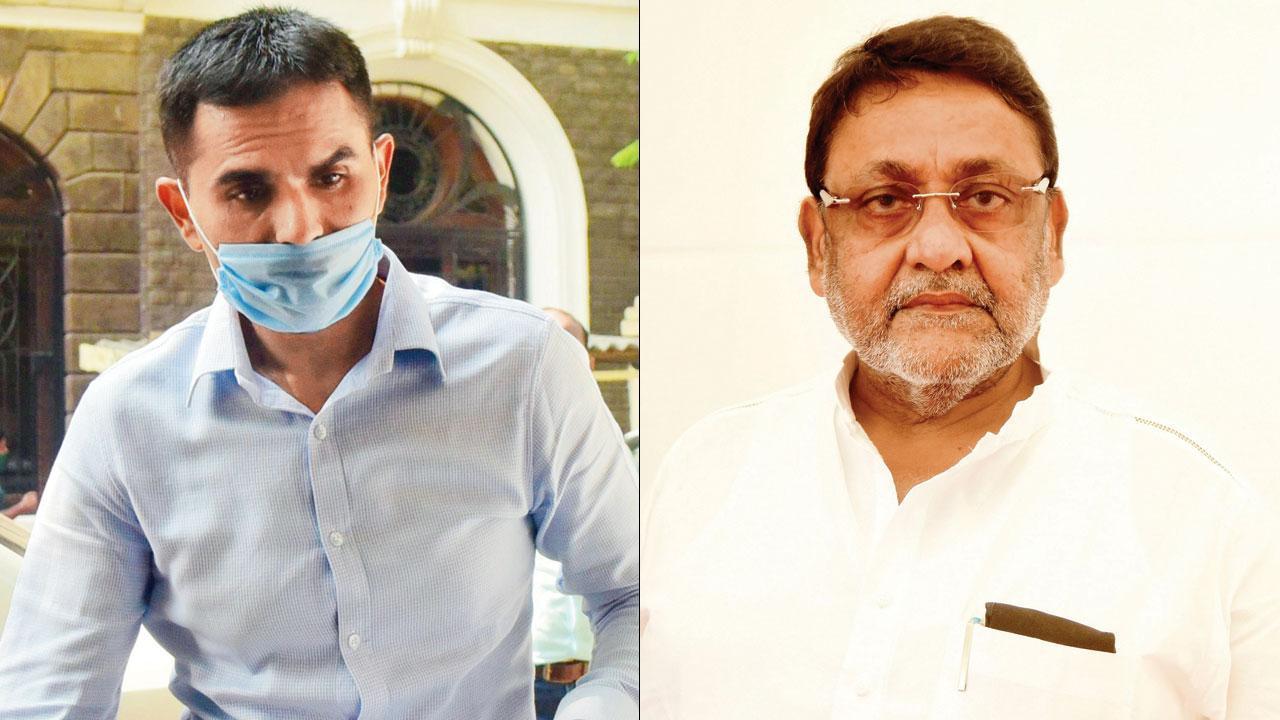 File Pic
After Narcotics Control Bureau (NCB) witness Prabhakar Sail levelled allegations of a possible collusion and money pay-off in the Aryan Khan case against the agency, Maharashtra Minister Nawab Malik has demanded an SIT probe against NCB zonal head Sameer Wankhede.
He added, "Two cases are open and not even one arrest has been made in a year. People were being called and money was being collected from them. False cases were being raised. If probed, there will be more revelations. We will demand CM for this (SIT probe)."
ADVERTISEMENT
Earlier in the day, Malik took to twitter and wrote "Satyamev Jayate" as news of a "settlement" of Rs 8 crore with Sameer Wankhede broke.
सत्य ही जीतेगा
सत्यमेव जयते

— Nawab Malik نواب ملک नवाब मलिक (@nawabmalikncp) October 24, 2021
Malik has been relentless in his attacks following Aryan Khan's arrest.
The NCP leader had earlier alleged that the NCB has "malafide intentions" and is involved in "selective leaks" to frame people. He had also said that the cruise drug case is 'fake' and that the anti-drug agency is misleading Mumbai's Special Narcotic Drugs and Psychotropic Substances (NDPS) court.
A 40-year-old Andheri resident, Prabhakar Sail, who claims to be the personal bodyguard of NCB's panch witness KP Gosavi has made sensational claims through a video and a notarised affidavit in connection with the on-going drugs-on-cruise case.
In a video and affidavit he claimed, the day Aryan Khan was arrested by NCB, he had overheard KP Gosavi and one Sam D'Souza talking on call about a money pay-off to the extent of Rs 25 crore and a final settlement of Rs 18 crore because allegedly Rs 8 crores was promised to Sameer Wankhede.
(With inputs from Faizan Khan)