Recent incidents of appalling behaviour by inebriated passengers have put spotlight on liquor served on long-haul routes; legal experts suggest serious relook at quantity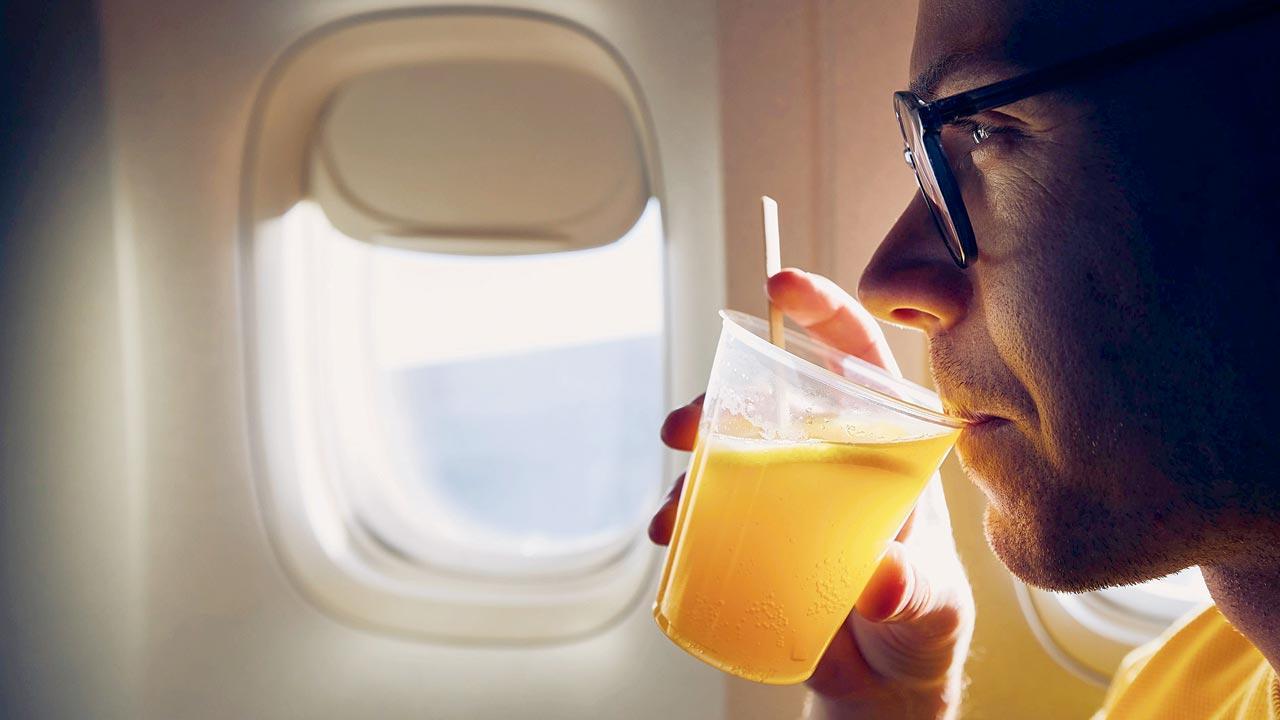 Experts also said that the airlines should be liable for any misconduct onboard. Representation pic
Two latest incidents of inebriated flyers urinating on co-passengers mid-air have prompted a discussion on the quantity of alcohol served on overseas flights. Experts mid-day spoke to suggested putting a cap on liquor served to travellers and amending the related laws to award stricter punishment to the offenders. According to a provision of the law, a person guilty of misconduct in a drunken state can be jailed for a maximum of 24 hours or/and fined Rs 10.
On November 26, Shankar Mishra allegedly unzipped his pants and urinated on a 70-year-old woman co-passenger in an inebriated condition. The incident happened in the business class of Air India's New York-Delhi flight. On December 6, another inebriated man allegedly urinated on the blanket of a woman co-passenger on a Paris-New Delhi flight of Air India.
ADVERTISEMENT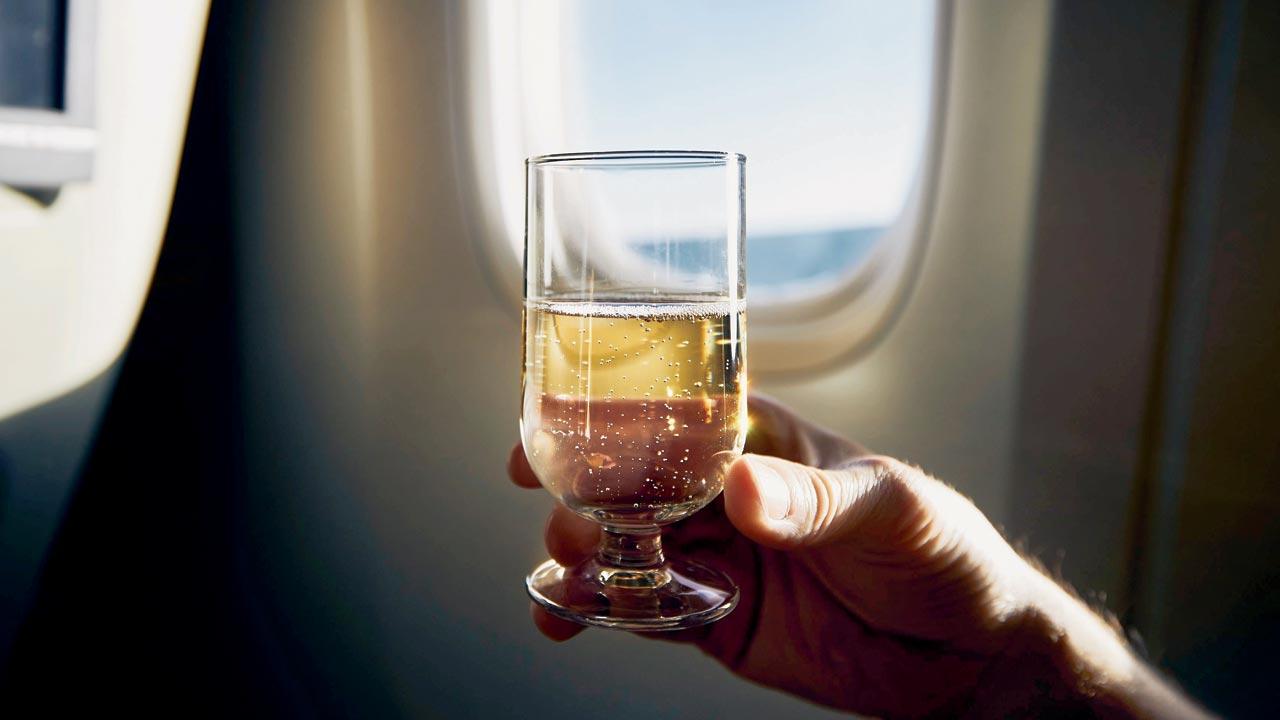 Experts say airline staff should also ensure passengers don't drink too much. Representation pic 
Considering the growing trend of such unruly incidents, changes need to be made to the provisions in the Indian Penal Code and The Aircraft Rules, experts said.
Liability of airline
Advocate Floyd Gracias, a Supreme Court counsel, said that the airlines should be responsible for any misconduct of passengers when they serve alcohol on board the flight. "The airline staff ought to use due diligence to ensure that passengers on board do not over-consume alcohol so as to cause nuisance or annoyance to fellow passengers," he added.
Also read: Air India urination incident: Shankar Mishra says woman urinated on own seat
Regulate liquor
"There ought to be a cap on the amount of alcohol consumed by a single passenger. The airline staff ought to regulate the amount of alcohol served to passengers, especially when they show signs of inebriation. A provision of The Aircraft Rules clearly states that no person shall consume alcohol or drugs that jeopardises the good order and discipline on board the aircraft," explained advocate Floyd.
"The need of the hour is the amendment of the existing rules and laws, and the passage of new rules and laws to deal with unruly incidents to secure the rights and safety of all passengers aboard an aircraft," Floyd concluded.
Decoding the existing law
"An intoxicated person is in the state of mind which is legally termed as 'dementia offectatia' that is where the function of mind is temporarily suspended. As per the provisions of the Indian Penal Code, Section 510 states that whoever, in a state of intoxication, appears in any public place, or in any place and causes annoyance to any person shall be punished with simple imprisonment for a term which may extend to 24 hours, or with fine that may extend to R10, or with both," said Advocate Shreeprasad Parab, a constitutional expert.
"Interestingly, the Law Commission of India in its 42nd Report has also recommended to extensively amend the Indian Penal Code in the year 1971 which has still not materialised due to the reasons best known to the state," said advocate Parab.
Outlived old laws  
"The incident has exposed the system which is being regulated by quite old and outlived laws. The recent incidents have given an opportunity to the policymakers to replace the outdated laws with the ones that would be commensurate with such issues or would have a deterrent impact on offenders. 
For instance, Section 510 of the IPC can be suitably amended by adding certain clauses defining aggravated offences, such as 'causing disturbances on board while in a drunken state' for which the penalty should be also made severe. Similarly, IPC Section 509 (word, gesture or act intended to insult the modesty of a woman) also can be amended by adding aggravated forms of offences with appropriate punishment," said advocate Rajeshwar Panchal, who practices in the Bombay High Court.
Why just Kamra?
Advocate Panchal pointed to the six-month ban on comedian Kunal Kamra in 2020 for posing some questions to a journalist aboard a flight, and asked why such a strict action was not taken against Mishra.
"In the case of Mishra, such a strict action seems to have been avoided for reasons best left unexplored. Although such incidents are rare, still the existing laws fall short of effectively dealing with such cases. It is high time that policymakers take this incident seriously and come up with suitable measures," he said.
Airlines need to amend rules, too: Pilot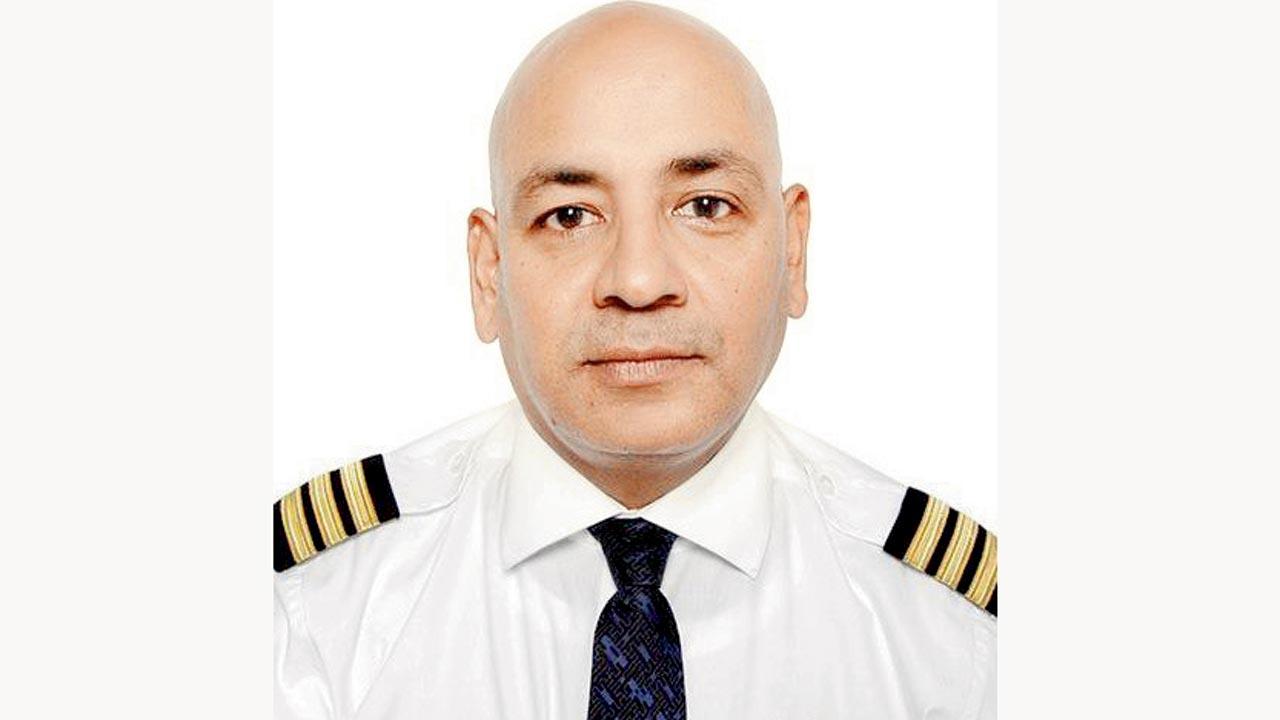 Captain Dayanand Joshi
"Such acts of excessive intoxication and peeing on fellow passengers were never anticipated nor expected in commuting, not even aboard buses," said Captain Dayanand Joshi, an Indian origin First Officer/pilot with Vietnam Airlines, while speaking to mid-day from his destination San Francisco.
Joshi is engaged in medium to long-haul operations from Ho Chi Minh City in Vietnam to San Francisco in the US, with 15-16 hours of flight time.
The International Civil Aviation Organisation (ICAO) of the United Nations defines unruly behaviour, he said. Joshi said that foreign carriers have a set of discrete rules for serving excessive drinks on board a flight. "Basically, the crew's judgement is most important."
"The full-service airlines serve alcohol on long-haul flights, with changes in time zones, to comfort the passengers. But, it is a latent violation of crew on duty to decide the amount of alcohol to be served to each passenger, knowing the fact that any unruly behaviour because of excessive drink consumption will make him act in an erratic manner affecting the adjacent seated passengers. People behave absurdly and inhumanly as noted in most of the airlines," he said.
Some airlines have changed their policy of serving alcohol in view of such incidents. They serve alcohol post-meal, he added.
"There are no defined rules. We term unruly behaviour for any act against that is a threat to the active crew or any threat action initiated to the airplane. But an absurd act between the passengers is criminal conspiracy, which has not yet been clearly defined by the legislation," he said.
Joshi also suggested changing the laws, and said that the airlines should also amend their rules on the quantity and frequency of alcohol served on board. "This is well-defined by many other airlines for whom I have worked," he added.