The meeting was attended by Sattar, deputy Chief Minister and Finance Minister Ajit Pawar, and representatives of onion traders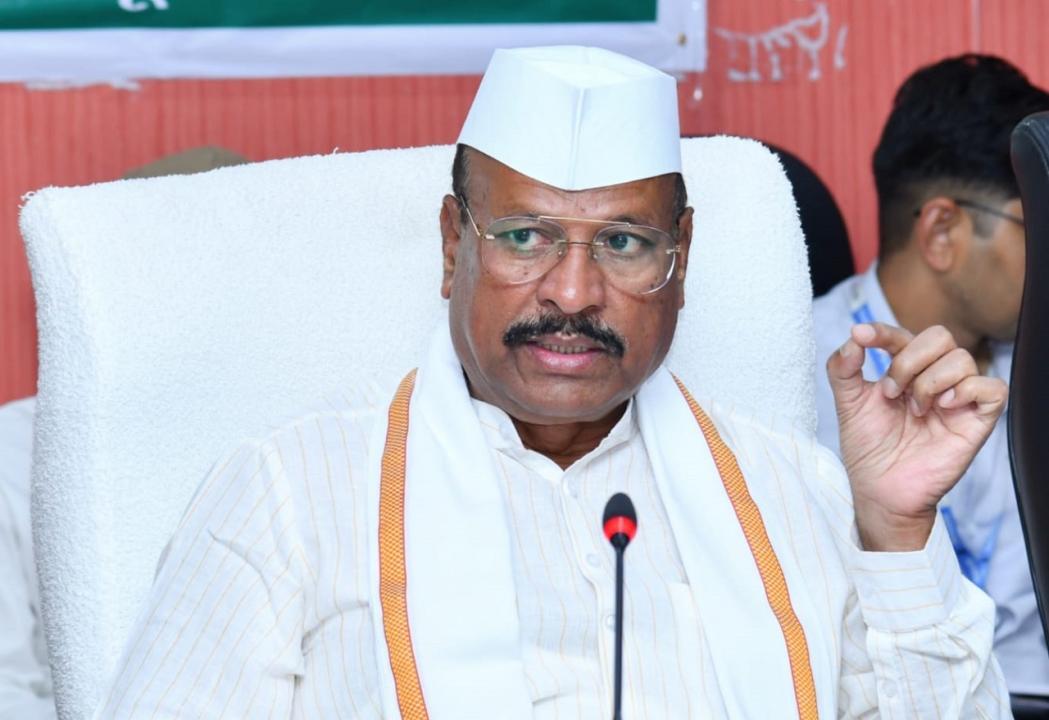 Maharashtra state marketing minister Abdul Sattar. Pic/Twitter@AbdulSattar_99
Listen to this article
No decision yet on demand to cut export duty, says Maharashtra minister Abdul Sattar after meeting with onion traders
x
Maharashtra state marketing minister Abdul Sattar on Tuesday said a meeting called here for discussing onion traders' demand to slash the 40 per cent export duty on the kitchen staple ended without any decision as the concerned Union secretary was not present, reported news agency PTI.
The meeting was attended by Sattar, deputy Chief Minister and Finance Minister Ajit Pawar, and representatives of onion traders.
ADVERTISEMENT
"A Union secretary was not present, hence no major solution was found on the issue of slashing 40 per cent export duty. The next meeting is scheduled for September 29 in Delhi which we will attend. I am hopeful that an amicable solution will be found," Abdul Sattar said, reported PTI.
Asked if the Maharashtra government has issued any directive to onion traders, Abdul Sattar said, "The state has asked the traders to procure onions from farmers. Agencies such as NAFED will also start buying onions."
On September 21, onion traders said they have suspended auctions in all agriculture produce market committees in Nashik district and the protest will continue indefinitely, a development raising the fear of shortage of the kitchen staple in retail markets and hike in prices.
An office-bearer of the Nashik District Onion Traders Association (NDOTA) said they are protesting against the Union government's recent move to increase export duty on onions up to 40 per cent, which will remain in force till December 31, reported PTI.
"In protest against the export duty hike decision, we have decided to shut the auction of onions in all APMCs in the district indefinitely. This [export duty hike] decision of the Centre will not only make export of onions difficult but it will also affect the onions in transit, causing huge loss to farmers," the office-bearer told PTI.
Last month, traders had alleged the Central government failed to keep the assurance that NAFED would purchase onions from farmers. They had also claimed that onion producers received less price in auctions than the one announced by the government at Rs 2,410 per quintal.
"We had given time till September 19 to the government to find a solution to our demands. But as our demands are not agreed to yet, we have decided to shut the auction of onions indefinitely," the office-bearer told PTI.
The other demands include a 50 per cent reduction in market fees, participation by the National Agricultural Cooperative Marketing Federation of India (NAFED) and National Cooperative Consumers' Federation of India (NCCF) in auctions and a 50 per cent subsidy in transport of onions.
(With inputs from PTI)
"Exciting news! Mid-day is now on WhatsApp Channels

Subscribe today by clicking the link and stay updated with the latest news!"
Click here!