Two new electric vehicle charging stations put the combat into climate change; takes energy from solar power and waste, reducing dependence on the power grid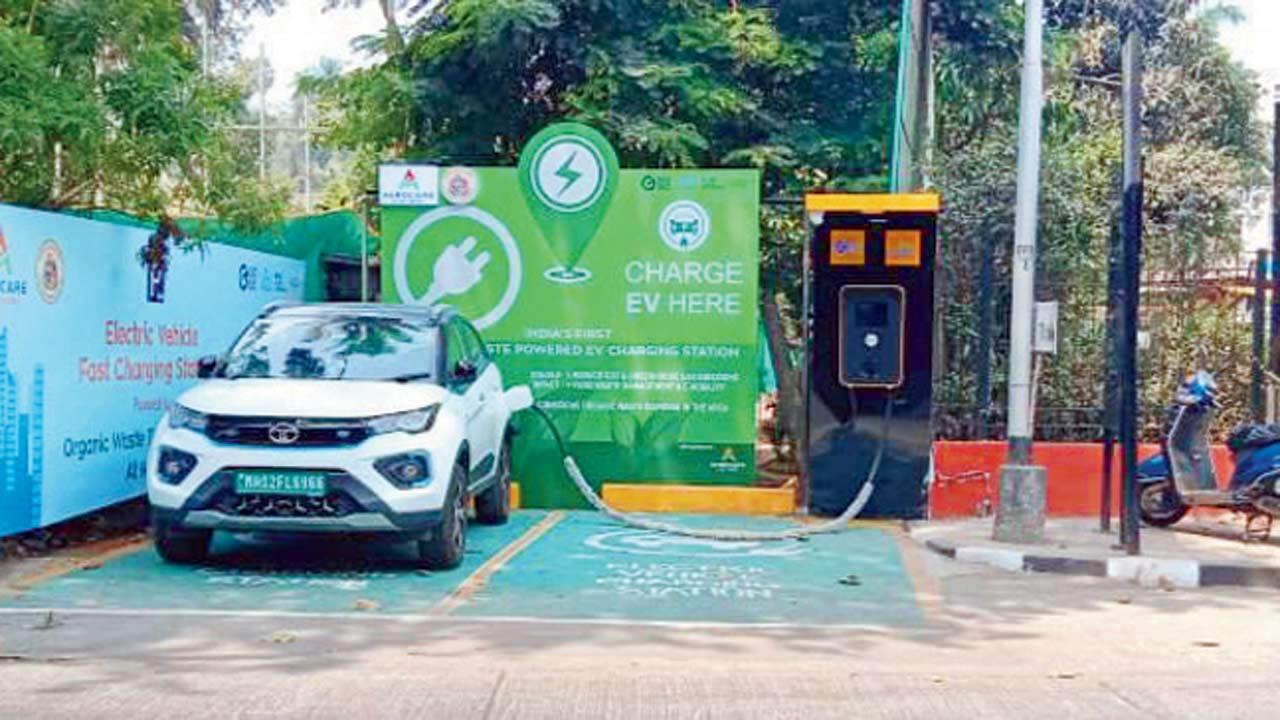 The charging station at Haji Ali
It is a fast charging station, where it can take up to 45 minutes to fully charge a car," said Ankit Zaveri, the CEO of AeroCare Clean Energy, which, along with the BMC, Dept of Biotechnology, Govt of India, and GPS Renewables, launched an electric vehicle (EV) charging station on Monday.
In line with the Willingdon club gate and RTO, and diagonally opposite the race course, this Haji Ali charging facility "can charge one car at a time," Zaveri added. "This station will be powered by energy generated from our city's food waste. The waste-to-energy plant is located alongside the charging station. We do not depend on the power grid so that means this green effort goes greener. However, if we see over eight cars per day, then we may need to take some power from the grid," he said.
'Looking for 10 years at least'
Zaveri claimed this biogas-powered station is ideally located, "as this is a high-density traffic road. We see a lot of people buying EVs now." He said more EVs on the road means a need for more charging stations. High accessibility of charging stations would encourage people to buy more EVs, he added.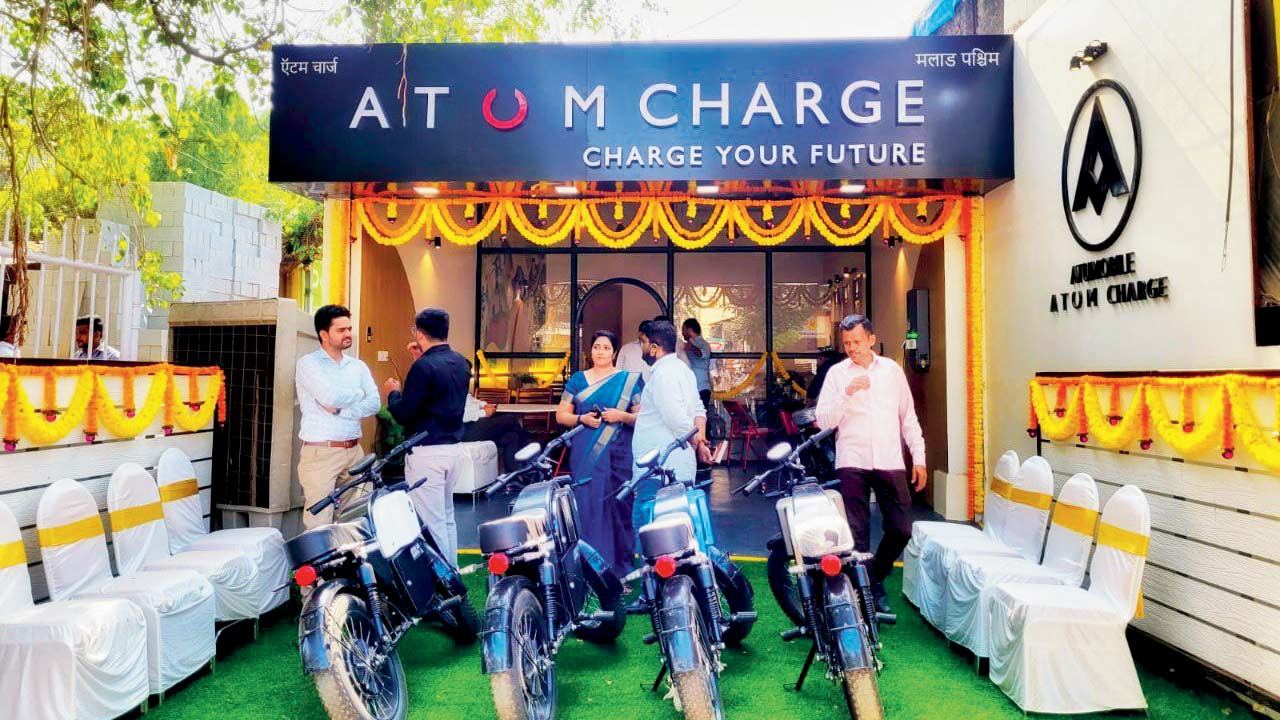 The charging station at Malad
This is a "fast charging station. It can take up to 45 minutes to fully charge a car, compared to approximately 4.5 hours from a regular charge. The rate is R15 per kWh (kilowatt-hour) plus GST," Zaveri said. He insists their location is spot on and they are prepared for a long-term stay. "We are looking at 10 years, at least."
Malad mantra
North of Haji Ali in Malad, an EV charging station was launched just before its South Mumbai sibling. This one, also called ATUM Charge, has a twist in the green tale. The station has a 5.2 kW ATUM electricity generating solar roof for power "which means we will use solar power for energy, but it will be an on grid thing. We will use solar power when possible, and take electricity from the power grid when we can. It would overall lessen the dependence on the power grid, and that is vital," said Sujil Sainan, vice-president, Sales & Marketing, Visaka Industries.
Sainan, too, spoke about the big L—the location. He said, "Malad is a good spot. It has a lot of call centres, and we expect youth to use the facility, many of whom commute on two-wheelers. We have charging capacity for three vehicles at a time. This includes two-, three- and four-wheelers, at the rate of R20 per unit, per bike."
Both Zaveri and Sainan point out that there is a go-greener aspect within the green story. The one big plus of EVs is that they are more environment friendly than conventional cars, because of less emissions. Now, with charging stations also looking at using less electricity from the power grid and getting energy from clean sources, the traffic scenario is being looked at holistically so that it becomes part of meeting our goal: a greener and cleaner earth. Just a couple of days ago, the National Sports Club of India at Worli launched a two-pod EV charging station at its parking lot. 
45 min
Time it takes to charge a car at Haji Ali station