State transport body dismisses 174 more staffers; conducts surveys among workshop staff to put more buses back on the roads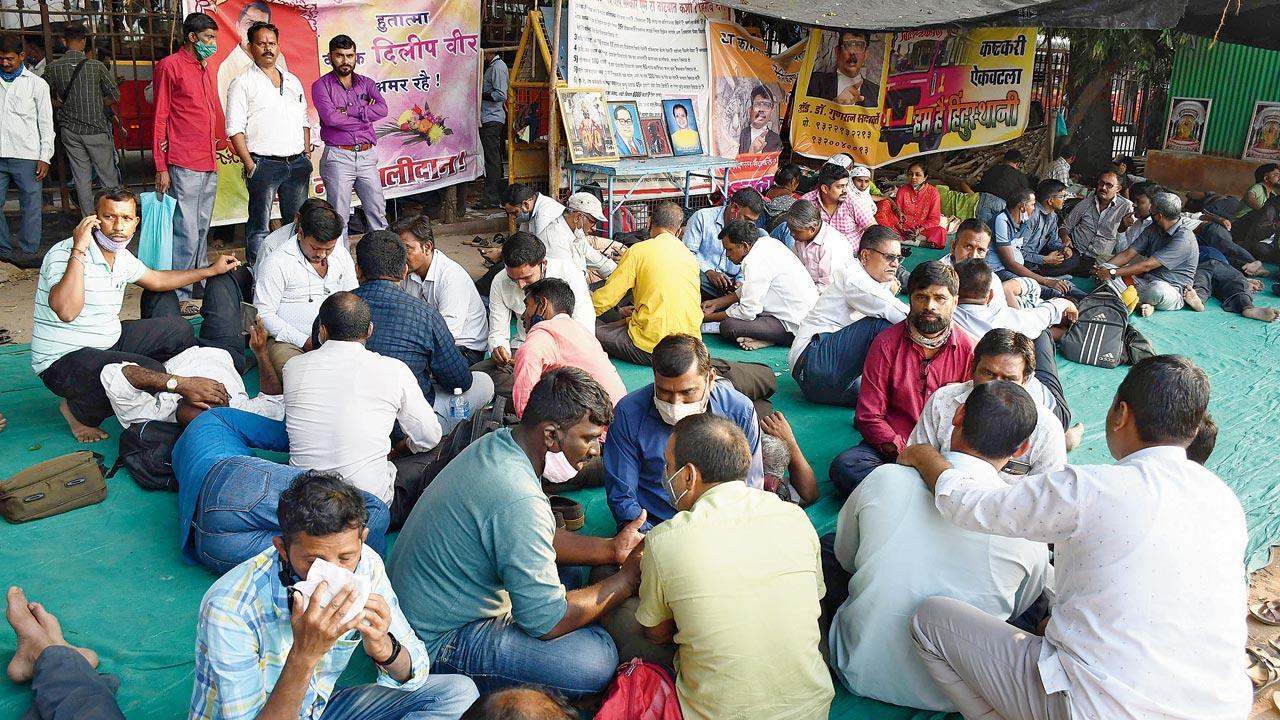 MSRTC staffers continue their strike at Azad Maidan on Monday. Pic/Ashish Raje
As the stalemate over the MSRTC strike continues, the bus transport body is now mulling over getting staffers from its divisional workshops to get more and more buses back on the roads. It also dismissed another 174 employees on Monday, taking the total number to 415. "The MSRTC has been conducting internal surveys of the staff from workshops who have been present and who have permits and driving licences to make an assessment if they can be deployed to run buses," an MSRTC trade union member said.
Of the 96,000 employees, only around 20,000 have returned to work. Many of them belong to divisional workshops while very few drivers and conductors have resumed work due to peer pressure. The undertaking's idea is to convert these workshop employees to drivers, he said.
ADVERTISEMENT
Despite a few trade unions backing out from the strike call, a majority of employees have remained firm on the strike for its merger with the state government. Maharashtra transport minister and MSRTC chairman Anil Parab had warned protesting workers of action under MESMA and other legal norms. Workers willing to rejoin were also assured that suspension orders will be revoked, but the response has been very low.
MSRTC employees went on an indefinite strike from October 28 with a demand to merge the cash-strapped corporation with the state government, and intensified the protest after the Diwali festival.