Latest upgrade includes a map containing info about tourist attractions outside city stations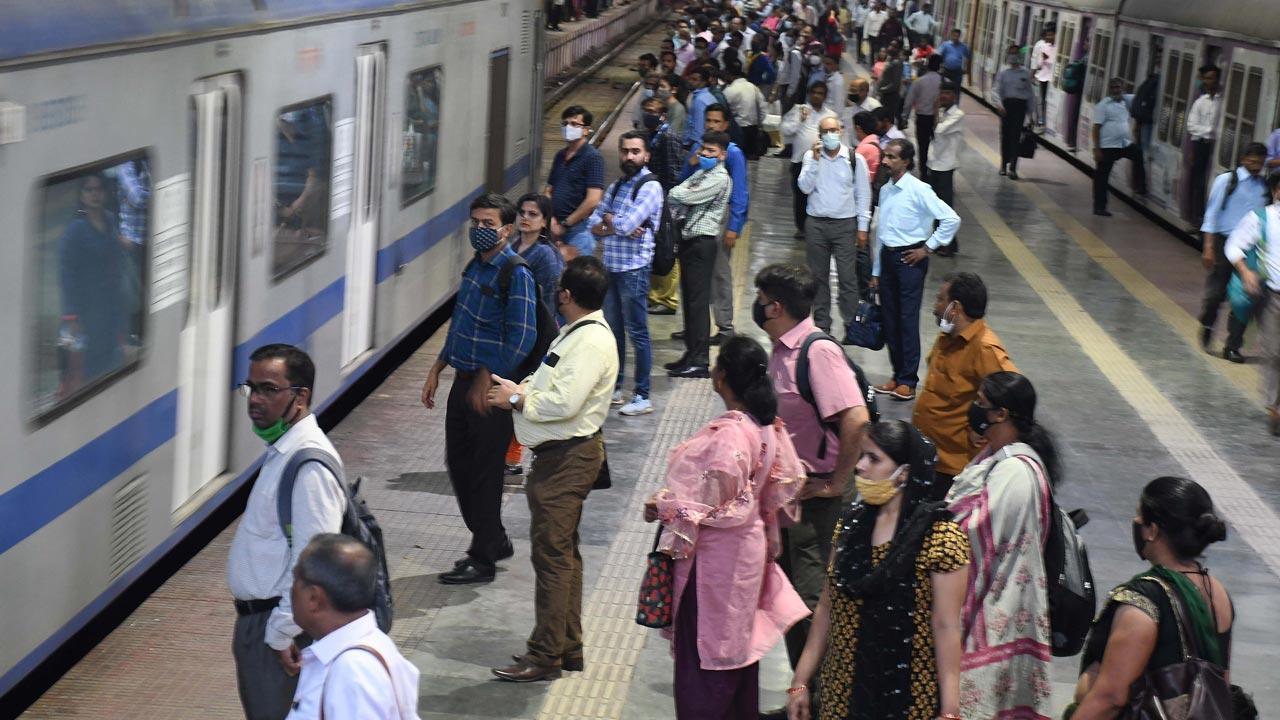 Commuters have been able to live-track locals on CR via Yatri since July. File pic
Central Railway (CR) commuters in the city now have a single app for booking tickets, live-tracking trains and sharing their location with near and dear ones while in transit.
Yatri—CR's Mumbai train-tracking application—has now been linked to UTS—Indian Railways's app for booking unreserved train tickets—for a seamless commute, it was announced on Wednesday.
Since July 2022, local trains on CR in Mumbai are being tracked in real time via Yatri as railways had completed the Global Positioning System tagging of all trains on all lines by then. In mid-September, the app's users were allowed to share their live locations while in transit with family members.
"We have now integrated the applications. The Yatri app has been updated with the provision of a link that will open the UTS app directly," said Shivaji Sutar, chief public relations officer, CR.
Also read: Mumbai: CBI arrests principal chief mechanical engineer of Central Railway in bribery case
Yatri has received hundreds of reviews on Google Play along with suggestions. The latest update also includes a full-screen map for users to explore tourist attractions outside stations. There is also a feature where people tracking and booking trains can see the 'previous' and 'next' trains, which will help commuters plan their journey well in advance.
"The facility is available for local train commuters of the main line, harbour line, trans-harbour line and Belapur/Nerul-Kharkopar line. The app is available on Android and iOS," he added.
mid-day in September 2021 highlighted that Mumbai, despite being a global city, did not have a simple app for live-tracking public transport. 
Today, all BEST buses can be live-tracked and CR has joined the bandwagon. Yatri was created with the help of a private firm.