The death toll in the district remained unchanged at 11,969 and the recovery count stood at 7,36,216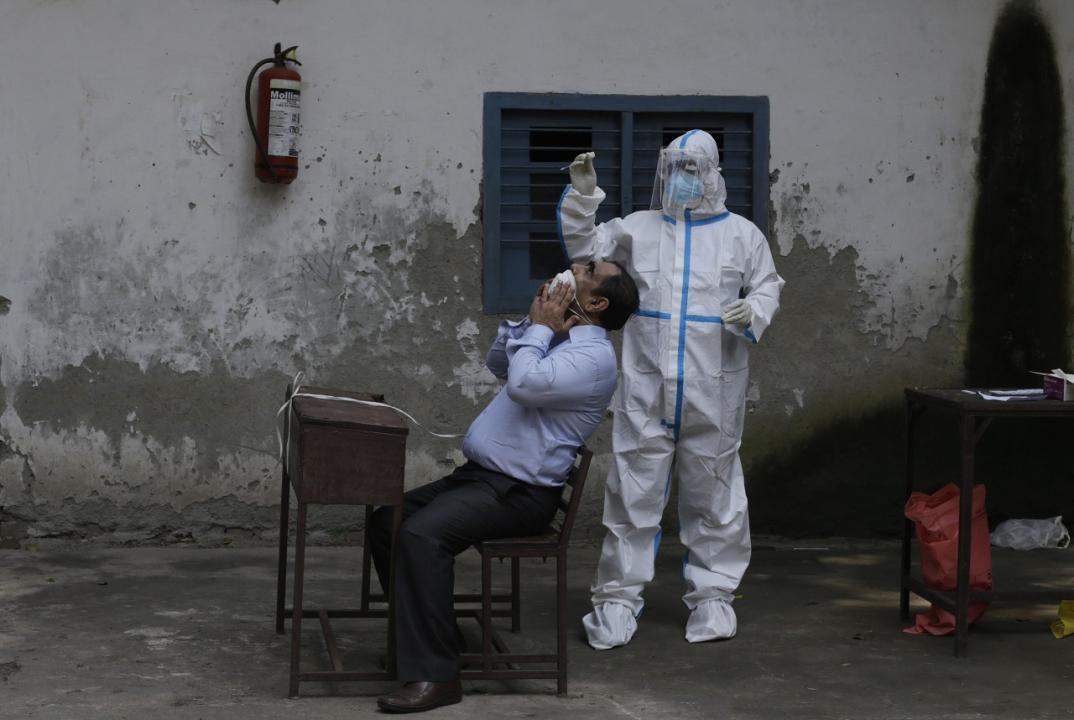 A health worker collects a swab sample for Covid-19 test. File Pic
Maharashtra's Thane district has reported one new case of coronavirus, taking its infection count to 7,47,445, a health official told news agency PTI on Sunday.
The latest case was recorded on Saturday and there are currently 28 active Covid-19 cases in the district, which comes under the Mumbai Metropolitan Region.
The death toll in the district remained unchanged at 11,969 and the recovery count stood at 7,36,216, he said.
Meanwhile, Maharashtra on Saturday recorded 17 new coronavirus cases that raised the tally of infections to 81,37,120, the state health department said.
The death toll remained unchanged at 1,48,421, while the count of recoveries reached 79,88,619 after 18 patients recovered in the last 24 hours, the health department said.
Also Read: After two no-case days, Mumbai records three Covid-19 infections; active tally 14
With this, the state is left with 80 active cases, of which Pune accounts for the highest number of 18 cases, followed by Mumbai with 14 and Thane 10.
As many as 8,692 swab samples were tested in the last 24 hours, taking the number of tests conducted across the state to 8,62,29,962. 
According to a health department report, Mumbai circle reported the highest seven new cases, followed by four cases in Pune, three in Akola, and one case each in Nashik, Latur and Kolhapur.
The recovery rate in the state stands at 98.18 per cent, while the fatality rate is 1.82 per cent, it said.
As many as 6,13,962 passengers arrived at Mumbai, Pune and Nagpur international airports and of these, 13,912 underwent RT-PCR test.
At least 28 international flyers tested positive for the infection at the airports. The latest passenger who tested positive is from Gujarat, the department said.
(With inputs from PTI)