Pro-tribal outfit opens hospital; gets ready for the third wave of the pandemic, which experts say will affect younger children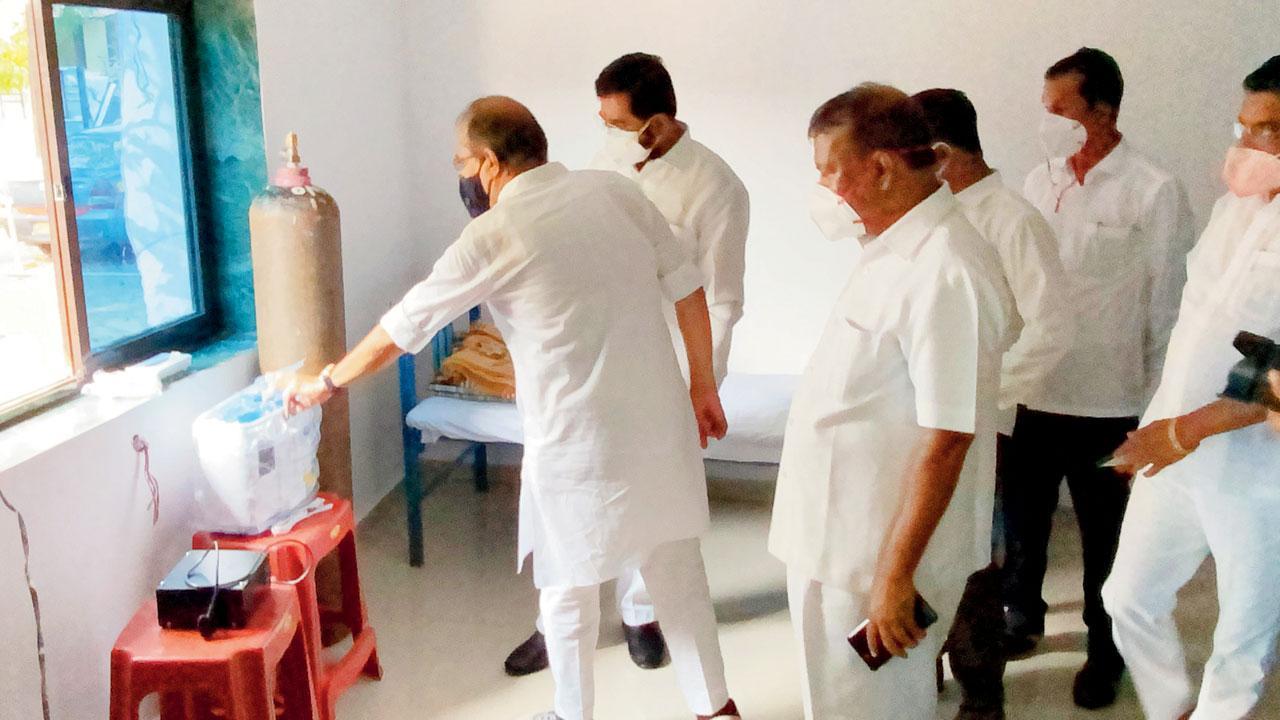 State cabinet minister Eknath Shinde inspects the hospital. Pic/Hanif Patel
The tribal-dominated Palghar district has got its first paediatric Covid-19 hospital in Usgaon, which is located which is located four kilometres from Sirsad Phata in Virar East. The man behind the effort is Vivek Pandit, who is the president of the pro-tribal outfit, Shramjeevi Sangathana.
"The third wave of the pandemic is likely to affect children. So, we have made arrangements for paediatric  beds in our existing Shramjeevi hospital in Usgaon, where the patients come from locations such as Wada, Jawhar, Bhiwandi, Vasai and Taluka, etc," Pandit told mid-day.
ADVERTISEMENT
"The tribal children are malnourished and are likely to be affected, and there is no hospital nor child specialists in Palghar district. Where will the tribal children go if they are caught by the virus in Palghar? We hope this ready for use set-up can deal with a future health crisis among the children," he said.
Also Read: Ramdev's comments irresponsible: Maharashtra Covid task force member
"A total of 137 beds can be arranged at this hospital. Earlier, we were running a 100-bed Covid-19 hospital for adults. There will be 10 oxygen beds, and two ventilator beds for children as well," he said, adding, "Our hospital has been serving patients from all castes and communities and the treatment is absolutely free of cost. Tribals, too, can come here for treatment. We have a number of experienced doctors and nurses." 
The current lot of patients is being kept occupied with games like badminton, chess and ludo. They have also been given books to pass their time. "The patients are given pro- tein-rich food at the hospital for better recovery. While treatment is free, donations of any kind are welcome."  
The State cabinet minister, Eknath Shinde, conducted the bhumi pujan of another hospital at the same location in Usgaon. "The planned hospital will serve people within a radius of 50 km. After the pandemic is over, it will function as a full-fledged hospital with treatment at an affordable rates," added Pandit.