Sanjay Raut advises PM Modi to answer questions on Adani controversy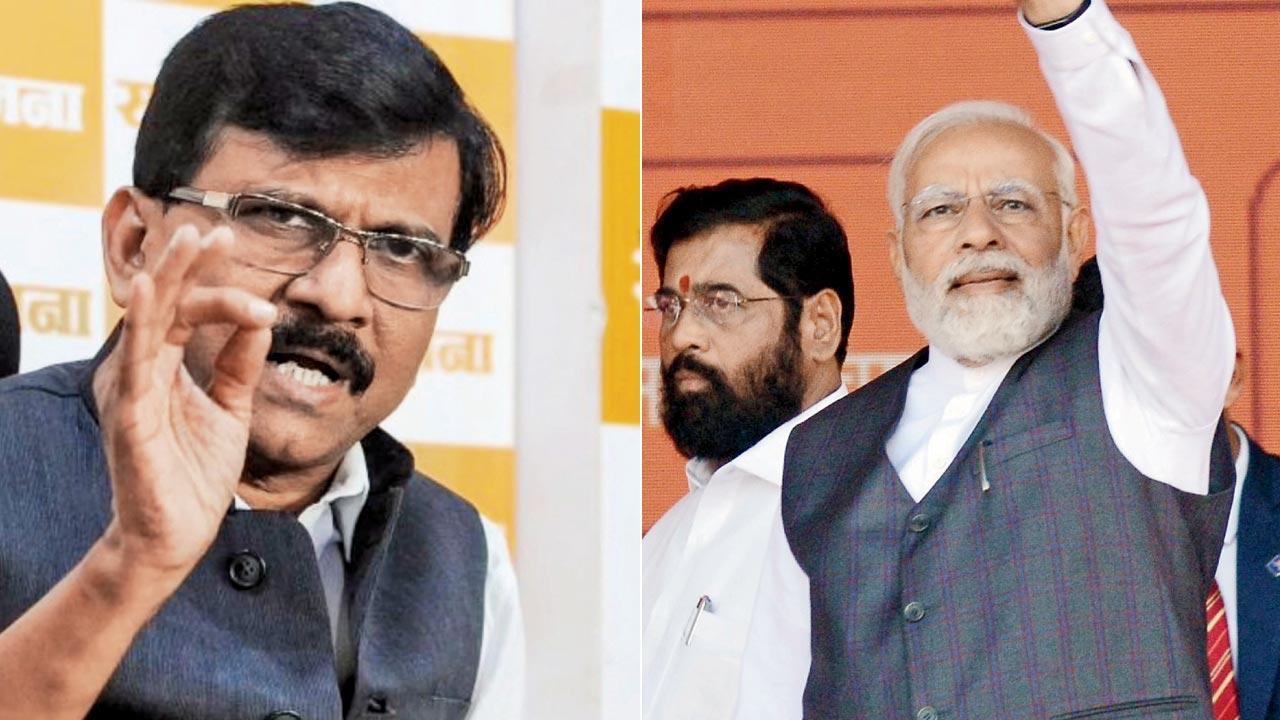 Sanjay Raut; (right) PM Narendra Modi at the Metro route inauguration in Mumbai last month. Pic/Sayyed Sameer Abedi
Prime Minister Narendra Modi's two successive city visits in a month has alarmed the ruling party in the civic corporation, the Shiv Sena (UBT). On Friday, UBT said that the country's top leader was campaigning for the forthcoming civic polls because the BJP's state and local leadership were failures. It also wondered why the PM came down to Mumbai instead of answering questions raised at the Budget Session of Parliament. 
Sena (UBT) spokesperson and Rajya Sabha MP Sanjay Raut said the dedication of two Vande Bharat trains was just an excuse. In reality, the PM is out to woo voters. "They cannot win even if they bring the entire country here," said Raut.
ADVERTISEMENT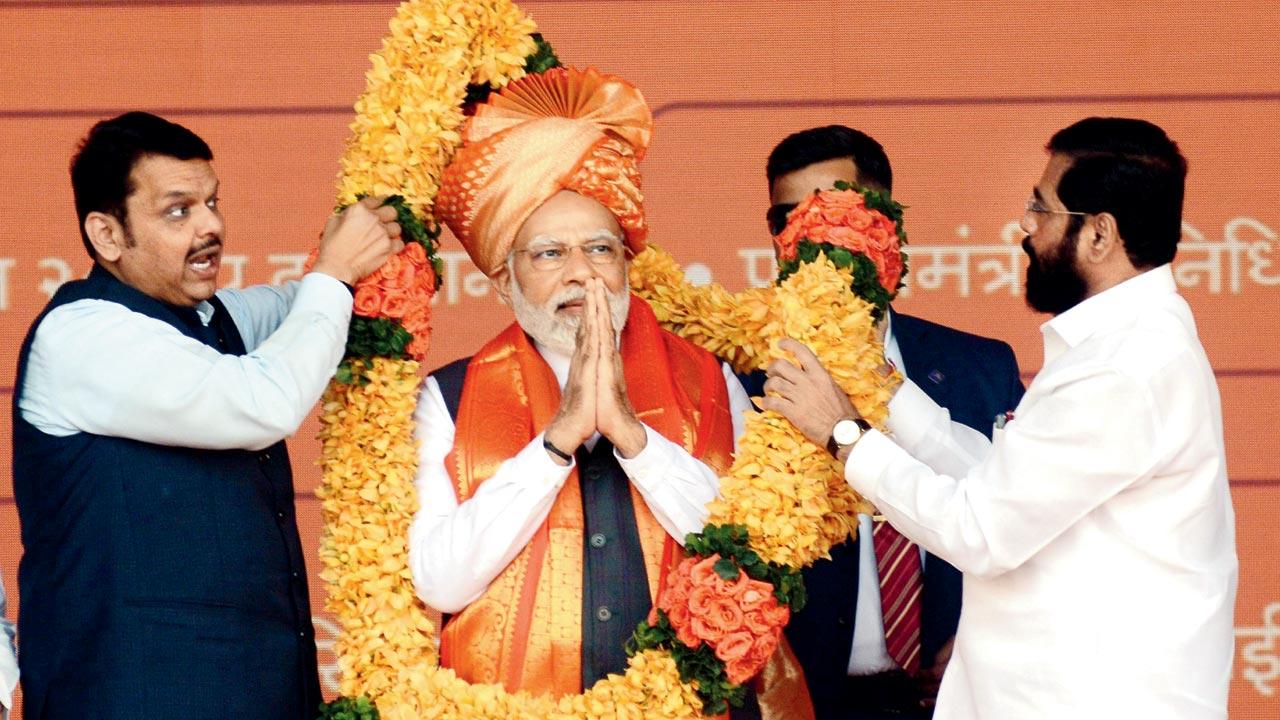 Prime Minister Narendra Modi during his visit to the city in January this year. File pic/Sayyed Sameer Abedi
On Friday, PM Modi flagged off the trains and attended a function of the Dawoodi Bohras, indicating that the BJP has an eye on this particular section of minorities, which had the Deputy Chief Minister Devendra Fadnavis sharing the dais with the community's top religious leader at a foundation laying ceremony of a redevelopment project in South Mumbai earlier this week. 
Also Read: Maharashtra: Sena blames Nana Patole for MVA govt's fall
In addition to trains, the PM inaugurated some road projects in the city. In January, he had dedicated the Metro's two lines and laid the foundation stones for some big ticket infra projects. 
"I don't want to criticise the PM, even though I can," said Raut, stating that the PM's repeated visits were an indication that the party's state and local leadership were failures. "The PM could rent a home here or could even stay at the Raj Bhavan [to campaign]," the MP said.
He said the PM should have answered Congress leader Rahul Gandhi's questions on the phenomenal rise of the Adani Group. "These are small questions that the PM can respond to. But he didn't. Why? The PM challenges the Opposition repeatedly, which, no doubt, will be responded to in the elections."
Polls to be delayed further 
The Supreme Court has scheduled the hearing on the local body polls issue for March 14. The cases are related to delimitation, restructuring of wards, the number of representatives to be elected and the other backward class quota for the 92 civic bodies that could not have it.
Mumbai, Thane and many other corporations, several smaller urban and zilla parishad bodies have elections that are overdue. In the regular course of events, Mumbai and Thane were to have a new House elected last February.