A relatively low-key online auction from AstaGuru on August 22 and 23 saw a gratifying sale of artworks with an untitled oil on canvas by the late Mumbai artist Tyeb Mehta fetching Rs 17.75 crore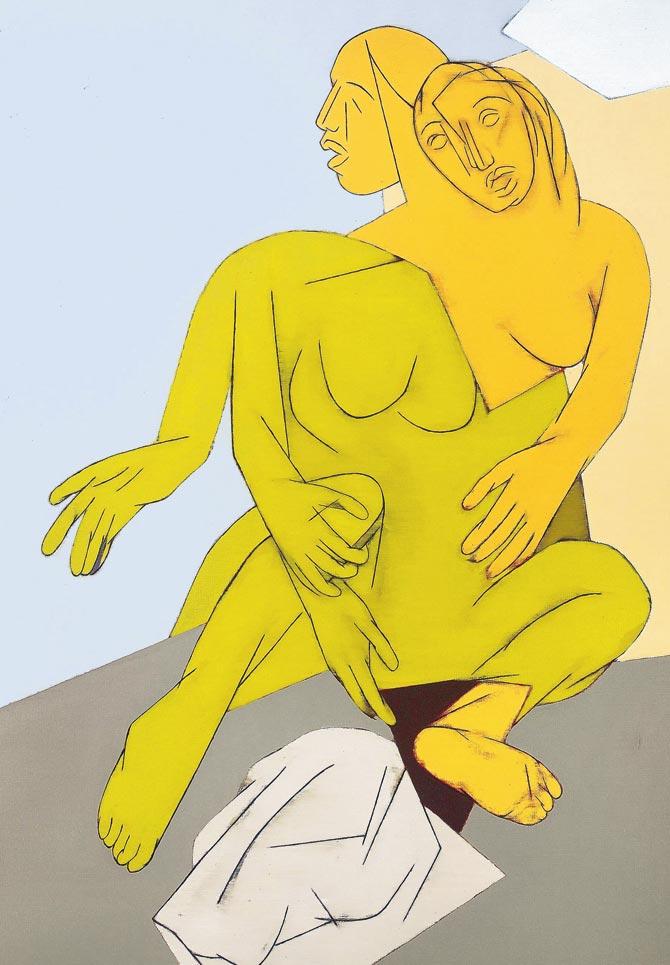 The untitled oil on canvas by the late Tyeb Mehta, which sold for Rs 17.75 crore
A relatively low-key online auction from AstaGuru on August 22 and 23 saw a gratifying sale of artworks with an untitled oil on canvas by the late Mumbai artist Tyeb Mehta fetching R17.75 crore. The auction house confirmed that this was the second highest selling work by the artist.
The art world was rife with speculation that the buyer of this untitled work, made in 1984, is industrialist Adar Poonawalla, CEO of Serum Institute of India, a company that gave its founder, and Adar's father, Dr Cyrus Poonwalla, the title of 'vaccine billionaire'.
Mid-day can confirm that it was in fact, Adar who picked up the rare work.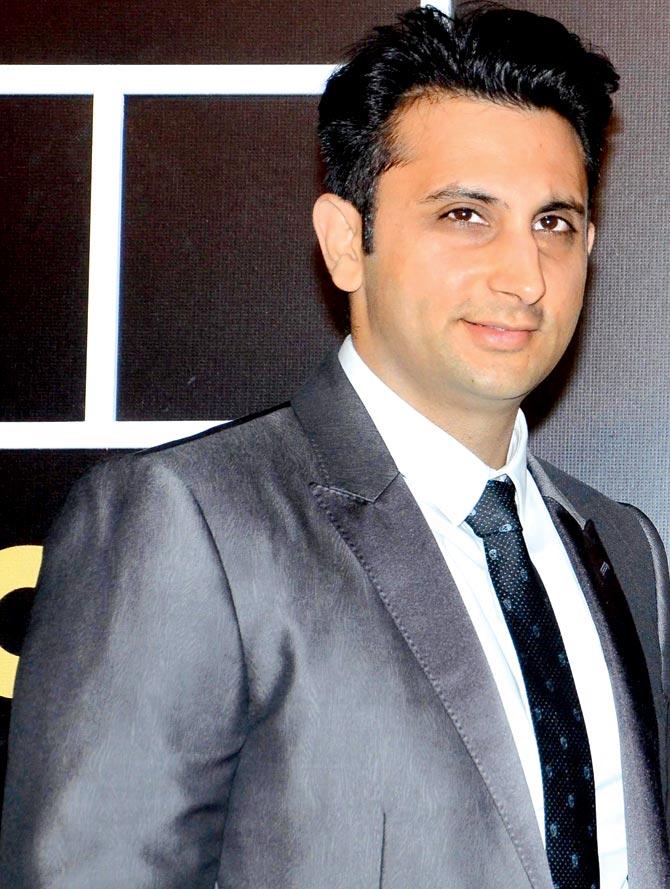 Adar Poonawalla
The Poonawallas are known to have a sizeable collection of European art, including masterworks by Renoir, Monet, Van Gogh and Picasso, acquired through major auction houses.
In the past, Adar has reportedly stated that Indian art doesn't hold much appeal for him. The recent acquisition hints at his changing taste.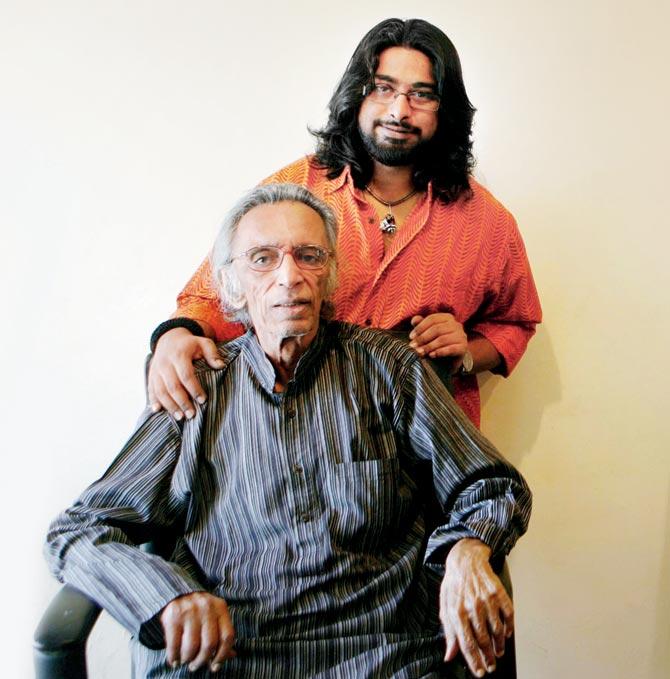 Tyeb Mehta with Akbar Mehta. Pic/Getty Images

Online market for AstaGuru
Siddhant Shetty, VP at AstaGuru, which specialises in online auctions, said that the sale, which had a total of 68 lots, was a significant one. The Tyeb Mehta work that went under the hammer, comes a close second to the artist's Mahishasura, sold by Christie's in 2013 for R19.78 crore. "We are quite pleased with it. Big ticket artists like Tyeb Mehta usually see bids only from a couple of collectors, but with this work, we saw a lot of interest right from the moment the catalogue was out. Of course, we wish that we could have broken the world record," says Shetty.
The auction house's total sale value was Rs 68.31 crore, inclusive of buyer's premium. A sale of Ganesh Pyne work, The Door, The Windows (1980) also set a world record for the late artist from Bengal. Now, a highest selling Pyne work – sold for Rs 2.83 crore – it was originally estimated to fetch only between Rs 30-40 lakh. "We saw online bidding go for nearly half-an-hour for this work, something that doesn't happen very often at auctions," said Shetty.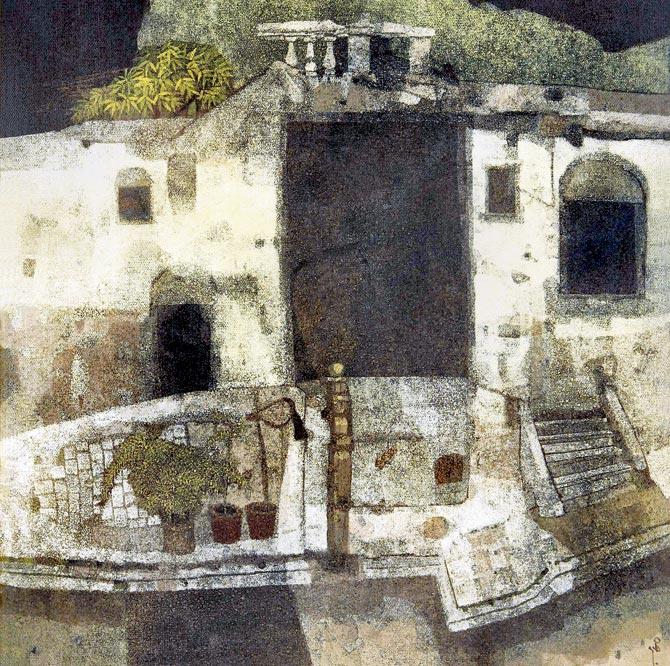 Ganesh Pyne work, The Door, The Windows (1980) sold for Rs 2.83 crore, setting a world record for the artist

Yes, says senior Poonawalla
Dr Cyrus Poonawalla told mid-day. "I had no clue [about the acquisition]. Adar is currently on a yacht in Italy. But he has confirmed the buying. It's to add to his collection of great Indian and local artists." In July this year, Dr Poonawalla bought a rare 1931 pencil portrait of Mahatma Gandhi that went under the hammer at a Sotheby's auction. He reportedly planned to add the portrait to the company's boardroom in Hadapsar, where paintings by MF Husain and VS Gaitonde are displayed. Whether their latest acquisition will be part of this, is yet to be seen.
- with inputs from Hemal Ashar