With roads cut off due to rain, vehicles ferrying vegetables unable to reach APMC market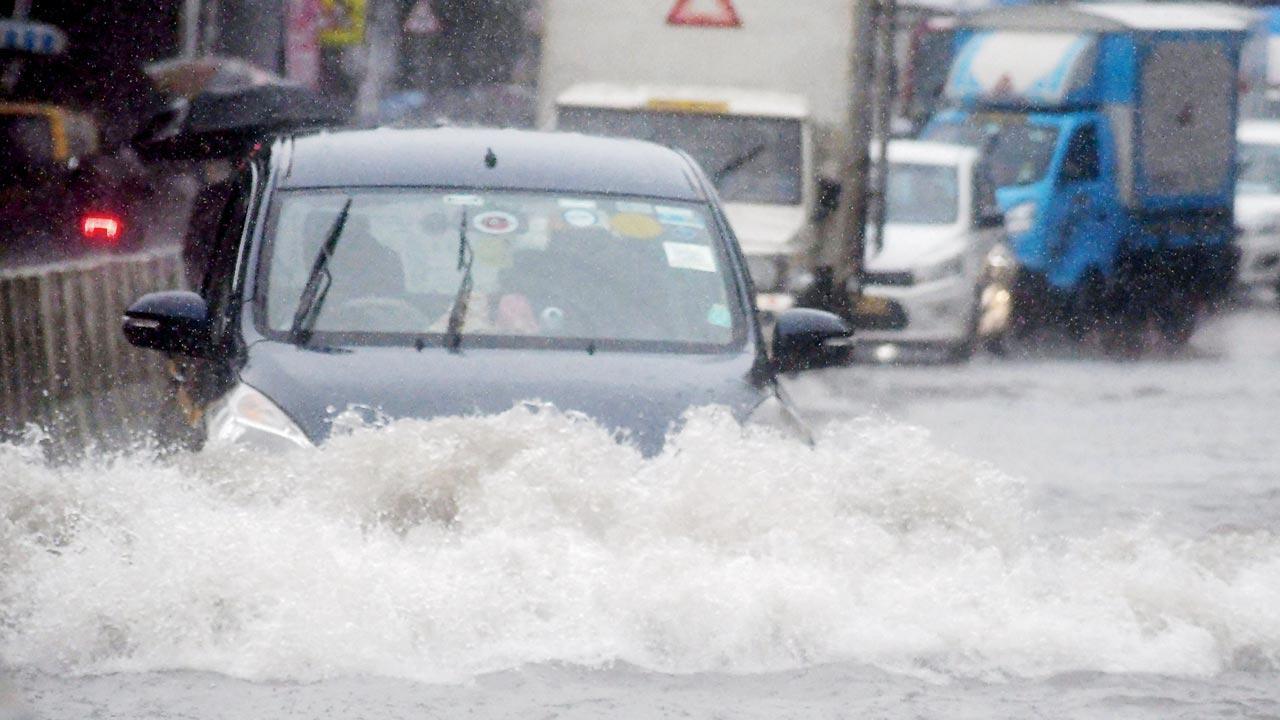 Heavy waterlogging seen on Barrister Nath Pai Marg at Mazagaon on Thursday. Pic/Ashish Raje
Listen to this article
Rain sees veggie supply dip, prices soar
x
The heavy downpour witnessed in the city and state over the past 12 days has caused the prices of certain vegetables to soar as crucial supply chains have been impacted by flooding in key production areas. According to wholesalers, the situation is likely to prevail for about two months. 
Due to lower household demand, there has not been a significant increase in wholesale market prices. However, the retail prices of certain vegetables, especially tomatoes, have risen from R80 to almost Rs 200 per kilogram in the past 15 days. This despite the overall quality of vegetables in the market declining. Wholesale traders predict that prices will take about two months to decrease.
ADVERTISEMENT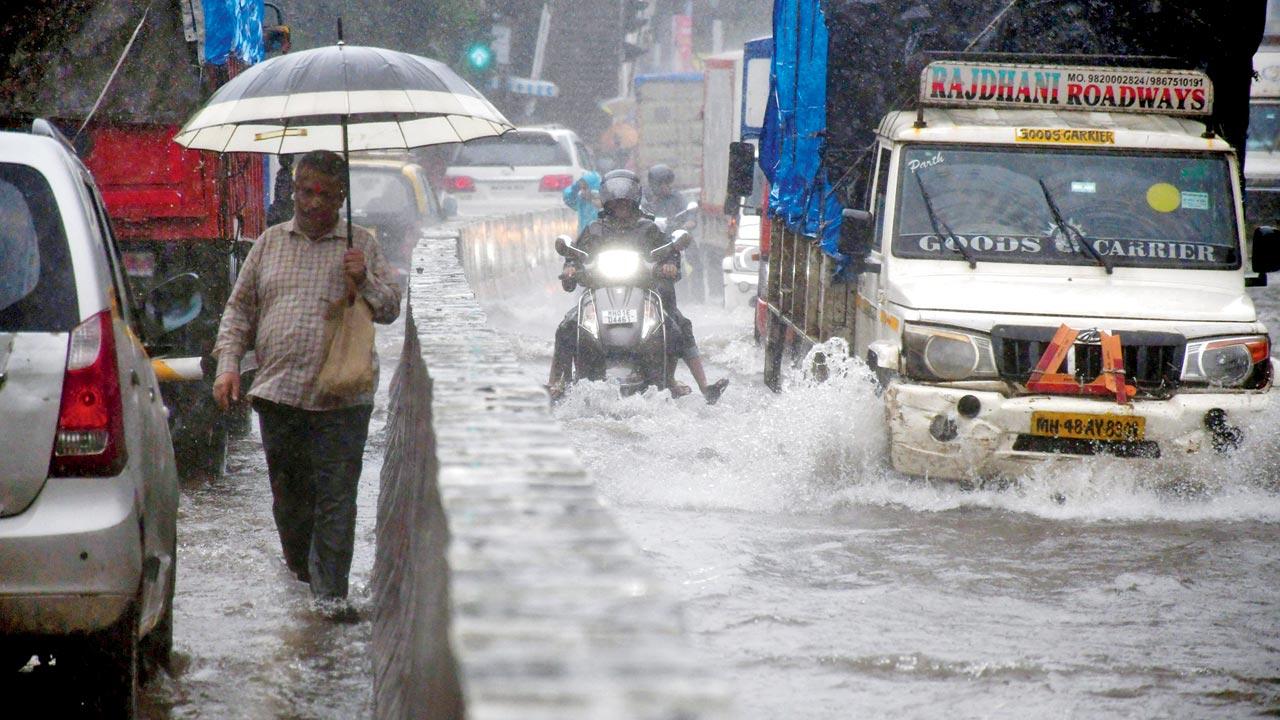 Heavy waterlogging is seen on Barrister Nath Pai Marg at Mazagaon on Thursday. Pic/Ashish Raje
Shankar Pingale, director at the Agricultural Produce Market Committee (APMC), Vashi, stated, "The reason behind the disturbance in the market is the disruption in the supply of vegetables due to heavy rainfall. Large quantities of vegetables come to Mumbai from Nashik, Pune, Kolhapur, Sangli and other parts of Western Maharashtra. They also arrive from Gujarat and Karnataka. The recent heavy rainfall in several key production areas has affected the supply chain, substantially impacting the market prices of some veggies. The loss of vegetables due to heavy rainfall has taken a toll on the market's income. Recently, farmers have started cultivating new crops, and the results will be visible after one to two months. The rates will decrease soon."
As of now, the wholesale prices of vegetables have remained stable, but customer demand has decreased. However, retail prices have seen an increase of R30 to R40 per kg for various vegetables and 250 grams of some veggies that used to cost Rs 10 to Rs 15 are now selling at Rs 20 to Rs 25.
Kirti Thonsa, who runs Kamlesh Caterers, a well-known business in Ghatkopar, said, "The prices of cabbage, tomatoes, cucumbers and green chillies have increased by Rs 30 to Rs 50 per kg."
Asha Dedhia, a resident of Mahim, on the other hand, said, "There has been no significant fluctuation in vegetable prices in our area, including tomatoes, in the past 15 days."
Friday's wholesale market prices per kilogram
Okra (bhindi) 
Rs 35 to Rs 40
Cauliflower (flower)  
Rs 12 to Rs 19
Cucumber (kakdi) 
Rs 20 to Rs 28
Cabbage (kobi) 
Rs 12 to Rs 17
Ridge gourd (parval)
Rs 25 to Rs 28
Ivy gourd (tindora) 
Rs 32 to Rs 38
Red chilly (spicy mirchi)
Rs 50 to Rs 53
Clove chilly (lavangiya mirchi)  
Rs 55 to Rs 58
"Exciting news! Mid-day is now on WhatsApp Channels

Subscribe today by clicking the link and stay updated with the latest news!"
Click here!