Appeal for re-starting sea route for Haj; water transport to cut costs for pilgrims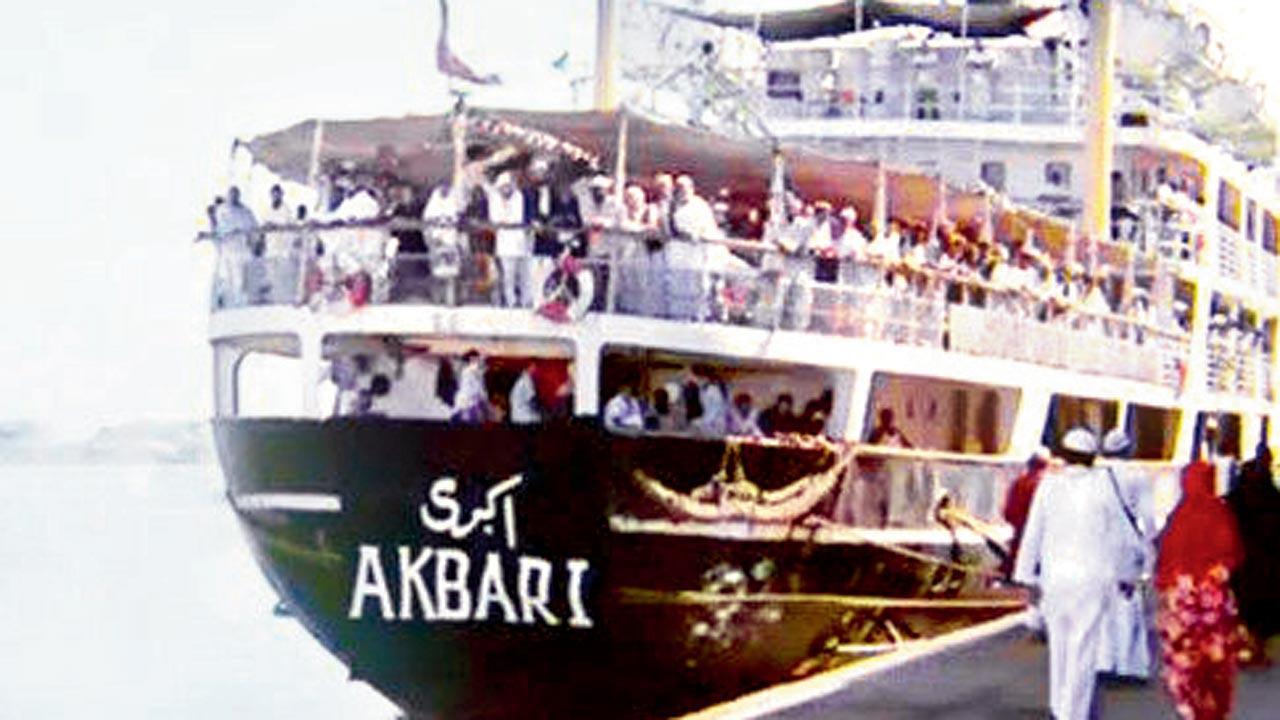 According to the letter, the MV Akbari was the last ship to take pilgrims to Jeddah
Four Mahim residents — Farooque Dhala, Syed M Ismail, Syed Gulzar Rana, and Irfan Machiwala—have written to the Prime Minister's Office (PMO) and Maharashtra government to start Mumbai to Jeddah Haj and Umrah ship services for pilgrims. In their letters dated January 31 this year, sent by email and speed post, they appeal to PM Narendra Modi to start the service. Their communication was acknowledged by the central government on February 9.
Affordability
ADVERTISEMENT
Machiwala said, "Pilgrims would have to pay much less to go by ship to Jeddah than what they pay for flights, so overall costs are brought down. These are ballpark figures, but round trips on flights cost approximately Rs 62,000, while during Ramadan, costs range from Rs 80,000 to Rs 1,25,000. These change according to demand and supply. Today, Haj packages, which include flights, accommodation etc., range between Rs 3 lakh and Rs 6 lakh per person, making them prohibitive for many. As per last calculations, water transport may be much more cost effective, and ship tickets may cost 50 per cent lesser than air fares, so this can make a difference, overall."
On the backburner
The four added in their communication, "In 2018 there was press conference by India's Minister of State for Minority Affairs and Parliamentary Affairs, Mukhtar Abbas Naqvi to discuss starting Mumbai to Jeddah ship services as a pilot project. Even Saudi authorities were co-operative but after that this went into cold storage." They said in the letter, "As part of the new Haj policy, the Modi government had planned 15 cruise trips for pilgrims from 2018 onwards. The world class ships would ferry worshippers between Mumbai and Jeddah with about 5,000 pilgrims travelling in every trip. It was revival of the sea route as part of our new Haj policy. Yet, this has not gone ahead."
Also Read: Mumbai: Fed-up of MahaRERA delays, buyers plan stir 
Plan revival
The four gents reminded, "Water transport to Jeddah is not new, it only has to be revived. Roll back the years to 1995. The MV Akbari was the last ship used to transport the pilgrims. At that time, it took nearly a week for the pilgrims to reach Jeddah. With advanced technology our vessels are much improved now. The journey can be done in three days."
Machiwala also said the, "Space a ship allows will also be ideal for namaaz (prayers), the travel time will be good for community bonding. Today, we see a real push for water transport and hope this moves from the backburner to the forefront and ideally, to the sea!" The four said that besides the letter, they are hoping for an in-person meeting with the state's deputy Chief Minister Devendra Fadnavis.
07
Days it took to reach Jeddah in ship in 1995
03
Days it may take now to reach Jeddah as per the letter
"Exciting news! Mid-day is now on WhatsApp Channels

Subscribe today by clicking the link and stay updated with the latest news!"
Click here! Do you agree with the management`s decision of only letting devotees offer jal abhishek at Babulnath temple?