On Wednesday Pant was airlifted from Deharadun to Mumbai and was shifted to Kokilaben Dhirubhai Ambani Hospital for further treatment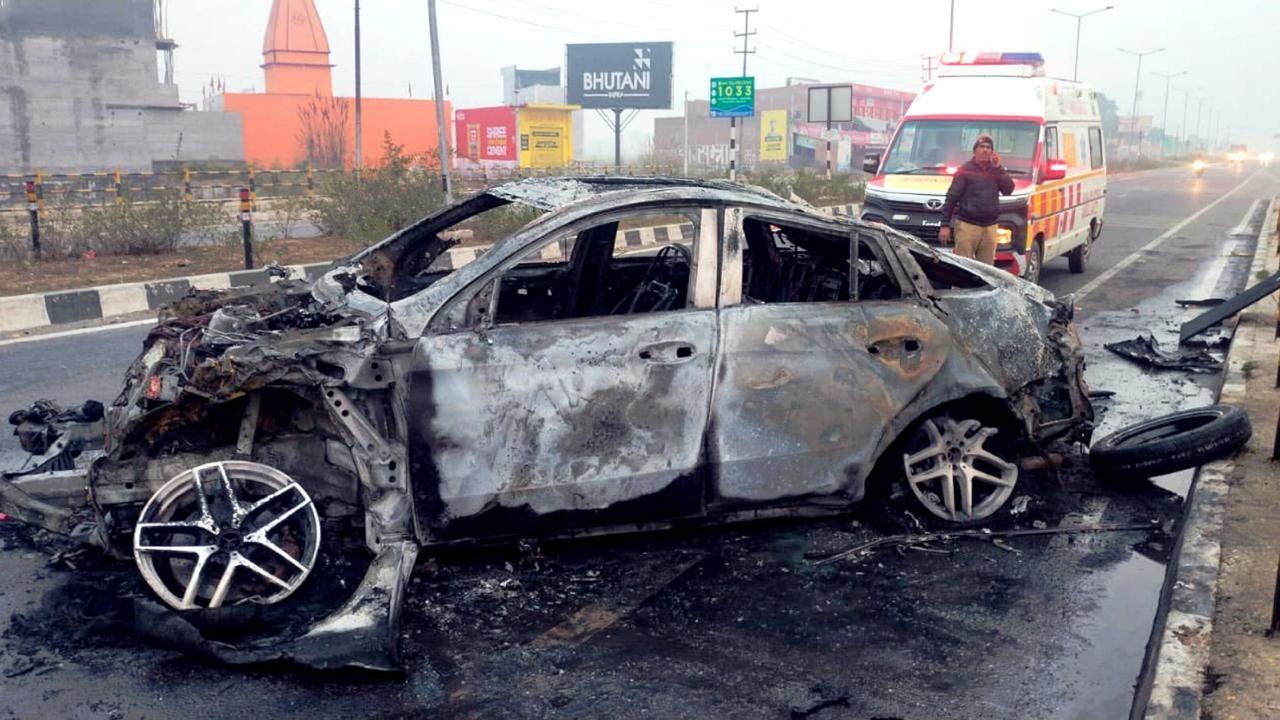 The car in which Rishabh Pant was travelling. File Pic/ PTI
Team India batter Rishabh Pant who had met with a car accident was operated for a ligament tear on Friday. He was operated by Dr. Dinshaw Pardiwala at Dhirubhai Ambani Hospital, sources said.
On Wednesday the cricketer was airlifted from Deharadun to Mumbai and was shifted to Kokilaben Dhirubhai Ambani Hospital for further treatment.
ADVERTISEMENT
As per the BCCI, Pant will have to undergo surgery and subsequent procedures for ligament tears. He is currently admitted under the direct supervision of Dr. Dinshaw Pardiwala, the head of the Centre for Sports Medicine, and Director of Arthroscopy & Shoulder Service at the hospital.
According to sources, on Friday morning at around 10.30 am Dr. Pardiwala and his team conducted ligament tear surgery on his right knee, the surgery was performed for around 2 to 3 hours. The surgery went smoothly.
Also Read: Rishabh Pant airlifted to Mumbai, set to undergo surgery: BCCI
However, when mid-day contacted the hospital to confirm the development, the officials said that they would not comment on the matter due to the privacy of the patient and that the BCCI would release the statement. 
Sources further added, it will some months for the cricketer to completely recover.
After Pant was shifted to Mumbai the doctors have been evaluating his health condition. He also went through some basic checks which is to be done before surgery, sources said.
On December 30, Pant was on his way to meet his mother in Uttarakhand when his car crashed into the divider at around 5.30 am. Should housing societies be more cautious with their elevators and sewer lines?