This comes after an NCB witness, Prabhakar Sail, on Sunday, claimed that the anti-drug agency engaged in a pay-off with Shah Rukh Khan's manager and that Rs 8 crore of the demanded Rs 25 crore was to be set aside for Wankhede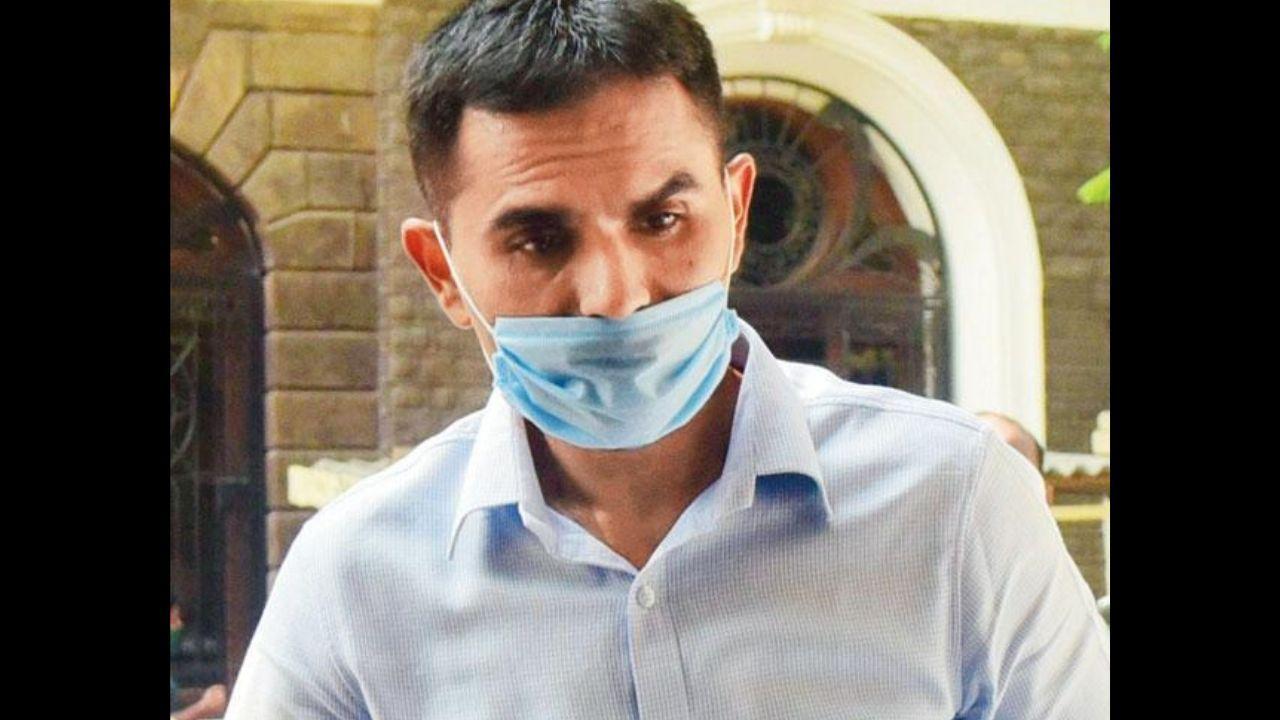 Sameer Wankhede. File Pic
Zonal director of NCB's Mumbai unit, Sameer Wankhede has written a letter to Mumbai Police Commissioner and sought protection from any "precipitate legal action" against him based on "false charges" levied with "ulterior motives," reported LiveLaw.
NCB Mumbai Zonal Director #SameerWankhede writes to Mumbai Police Commissioner requesting that no precipitate legal action is carried out to frame him falsely with ulterior motives in relation to alleged vigilance issue in the cruise ship drugs case involving #AryanKhan pic.twitter.com/Ip2X8MqIjD

— Live Law (@LiveLawIndia) October 24, 2021
ADVERTISEMENT
This comes after an NCB witness, Prabhakar Sail, on Sunday, claimed that the anti-drug agency engaged in a pay-off with Shah Rukh Khan's manager and that Rs 8 crore of the demanded Rs 25 crore was to be set aside for Wankhede.
In his letter on Sunday, Sameer Wankhede wrote, "It has come to my notice that some precipitate legal action for framing me falsely is being planned by unknown persons in relation to alleged vigilance related issue."
Wankhede, who had earlier complained to the city and state police alleging threats to life - reminded Nagrale that NCB Deputy Director-General, South West Region, Mutha Ashok Jain, has already referred the latest matter (the witness' sensational revelations) to the NCB headquarters for necessary action.

NCB witness Prabhakar Sail's statements have triggered a major political war with the ruling Maha Vikas Aghadi allies Shiv Sena-Nationalist Congress Party-Congress slamming the central agency and Wankhede.
Earlier today, Maharashtra minister Nawab Malik demaded an SIT probe against Sameer Wankhede with respect to the extortion allegation levelled against him by NCB's prime witness Sail.
The NCB also released a statement on the issue that read, "As he [Prabhakar Sail] is a witness in the case and the case is before the court and sub-judice, he needs to submit his prayer to the court rather than through social media if he has anything to say... Our zonal director Sameer Wankhede has categorically denied these allegations."
(With agency inputs)