Members of theatrical on Lord Jagannath take rehearsals online after lockdown, ready to perform, both physically and on-air; director says looking for radio stations to air the act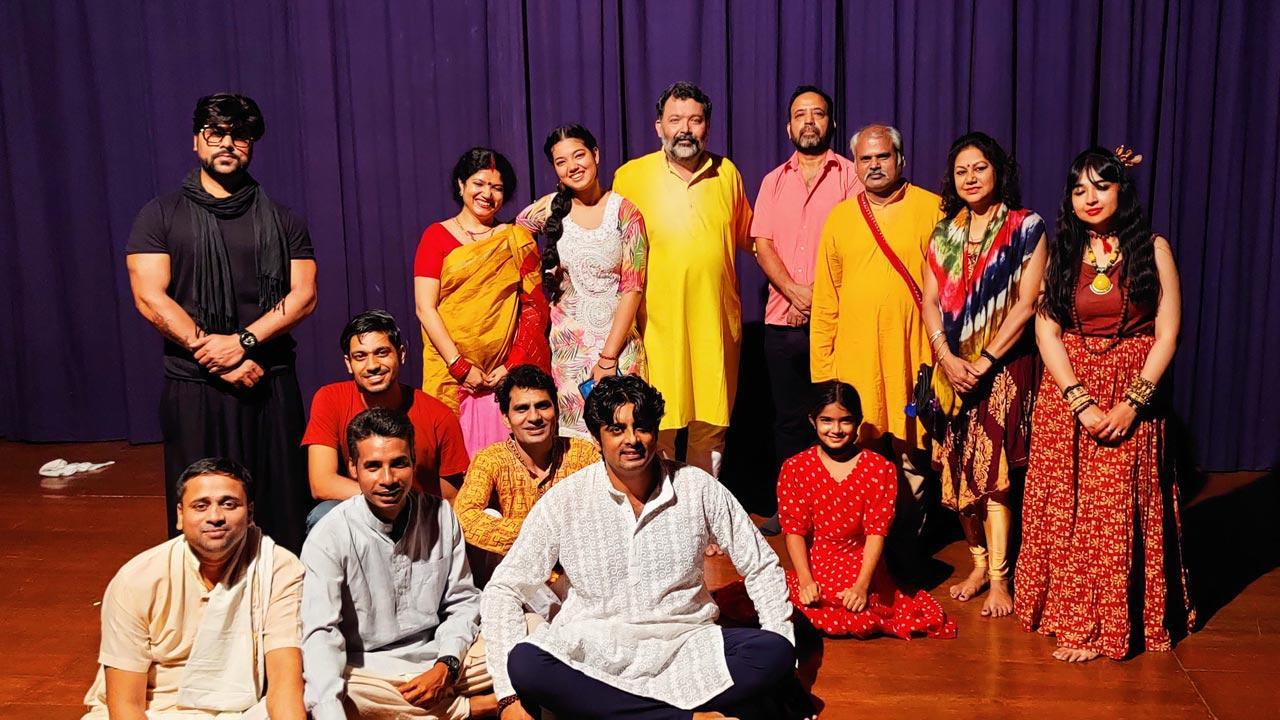 The cast and crew of the play on Lord Jagannath
In January this year, filmmaker Dhananjay Kapoor set out to make a play on the life of Lord Jagannath. His team started rehearsals at the auditorium of ISKCON temple in Juhu, but the Covid-19 lockdown in April brought their practice to a halt.
"We needed at least three more months of rehearsals to be prepared to perform the play. The lockdown was demotivating for the artistes. It seemed that all the hard work was in vain. But, then I decided to use technology to our advantage, and connected through Zoom video calls to resume our rehearsals," said Kapoor, who heads the Bhandira Tree Theatre Group.
"We rehearsed six days a week, for about four hours every day, and after 143 days, my fellow actors and I are fully ready with this mega theatrical presentation." A team of 12 members are part of the play, Bhagwaan Jagannath Natak. It tells the story of how Lord Jagannath came to the Earth along with his brother Balabhadra and sister Subhadra.
However, the team hit another hurdle — lack of sponsors to stage the theatrical performance and mainly the Covid-19 restrictions. Kapoor said, "Due to Covid-19, I have not been able to get any corporate sponsor. We are struggling to get basic requirements, like costumes, artificial jewellery, sets and music. Besides, I haven't been able to pay the actors even a basic stipend for the past six months, due to lack of funds."
"So, for now, we have decided to air the play in the form of radio drama across the country and the globe," Kapoor said. I am looking for radio stations that would air our play in India and across the globe, if possible."
Also read: 2 drug combo effective against Covid: BMC

Kapoor is hoping for contribution from the devotees of Lord Jagannath, and has started a fundraiser online to prepare for the performances. "After the restrictions are lifted, we will perform in auditoriums globally, whenever Lord Jagannath's devotees invite us."
Speaking about the subject of his play, Kapoor said, "I believe my deep connection with the 'Lord of the Universe' led me to this mission of creating a play on Lord Jagannath."