His uncle said the boy had high fever and had walked in his sleep to the 10th floor veranda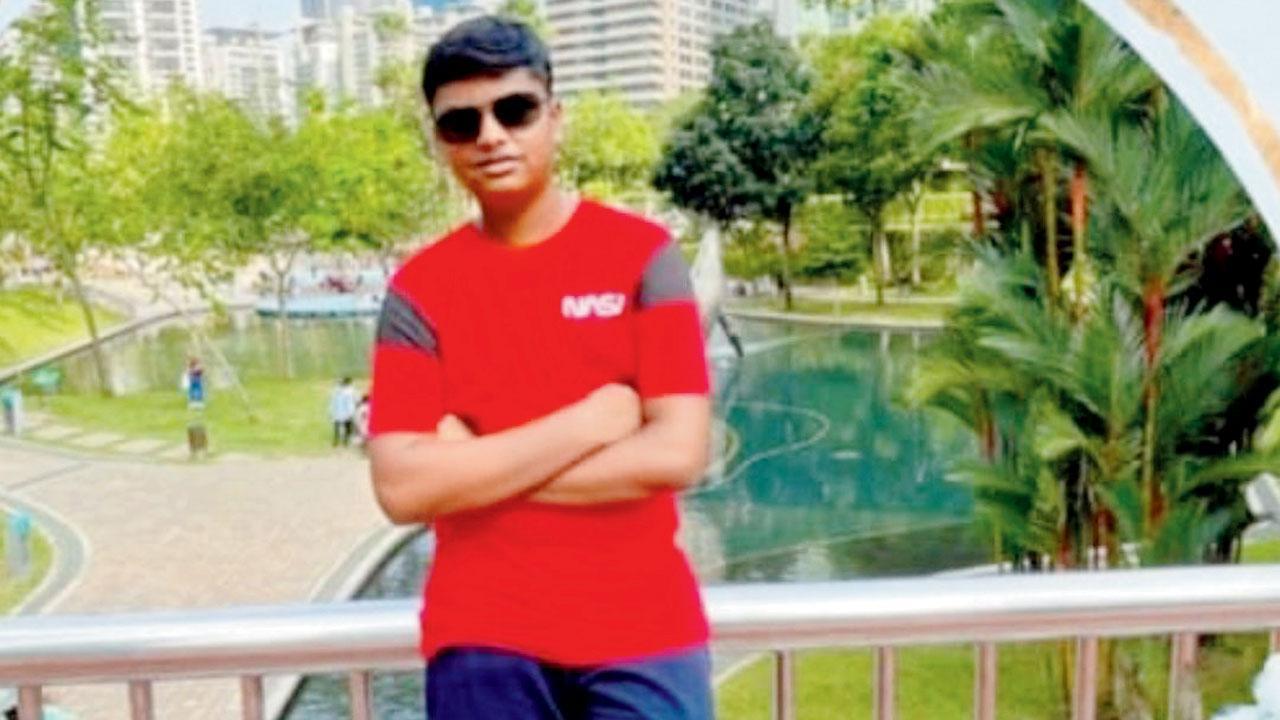 Soham Kadam
A 14-year-old boy from Kandivli, who was on holiday in Singapore with his parents, died when he fell from the 10th floor of the hotel where they were staying, on April 30. The police said the boy had high fever and sleep walked to the balcony in the night.
The deceased Soham Deepak Kadam, was a resident of Siddhi Heights at Charkop in Kandivli West. His father Deepak Kadam is a builder and his mother is a housewife. On April 25 the Kadam family had gone to Singapore. Speaking to mid-day, Soham's uncle Shashikant Kadam said, "On April 30 Soham had dinner. He had high fever so his parents got him to sleep and then went to their room. His room had a big balcony. Due to the fever, Soham got up at around 11.30 pm. He opened the door and went to the balcony. He walked to a corner where the railing was low."
ADVERTISEMENT
Also Read: Morning after Mother's Day bash, gas leak wreaks havoc on Khar family
"He tried to sit in the balcony corner. He was doing this in his sleep and fell from the 10th floor of the hotel. The hotel staff heard a noise and then informed his family and rushed Soham to the nearest hospital where he was declared dead," Kadam further added. "Earlier my brother and his wife suspected that someone pushed him. However, when my brother checked the CCTV cameras of the hotel, it was found that Soham was in deep sleep while walking. It was also seen that he was trying to sit in the corner of the balcony and then fell from the 10th floor," Kadam said.
The family struggled to bring back Soham's body to Mumbai. They managed to bring it back with the help of the Charkop police. A police officer from Charkop police station said, "We demanded the CCTV camera footage from the Singapore police but they refused to give it. The Singapore police registered an Accidental Death Report. We helped the Kadam family bring the body to India. They have conducted the last rites."