Date palm trees in Saudi Arabia find unlikely allies in their fight for survival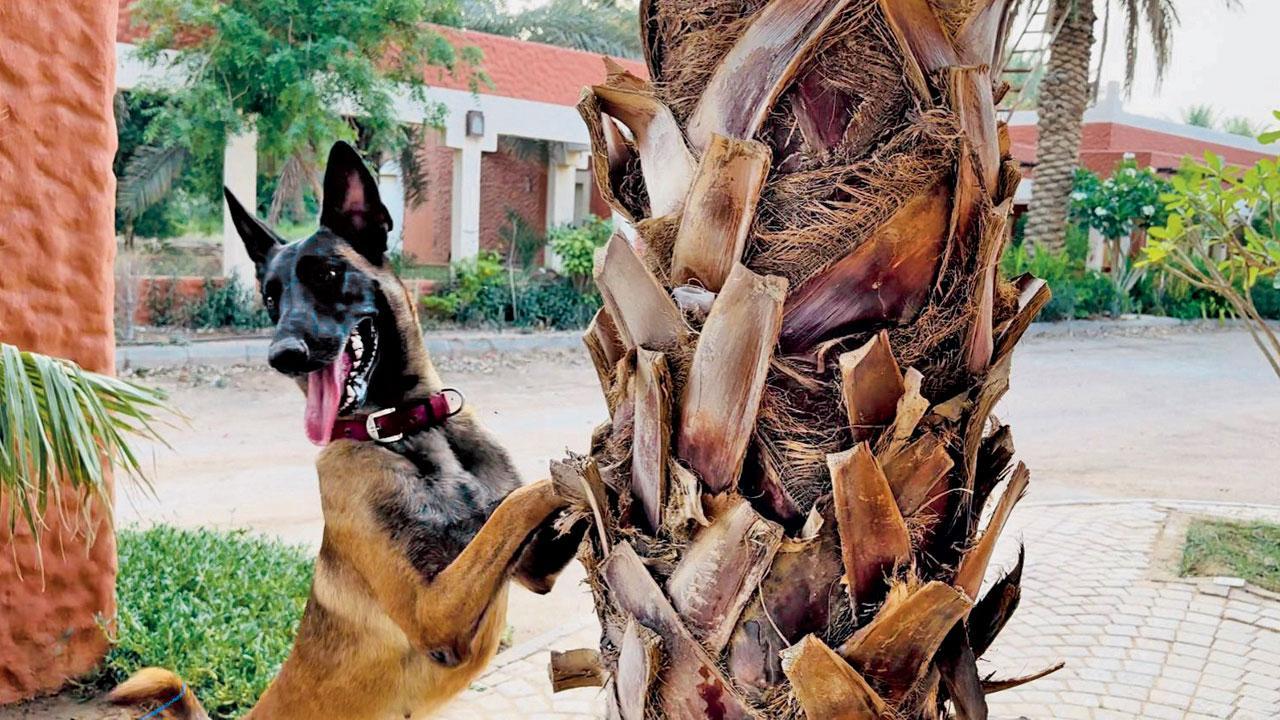 Skylar paws the location of the pests during her training session in Navi Mumbai
Listen to this article
Sniffing out the pestilence: India shows 'em how it's done
x
Skylar, a Belgian Malinois, sniffs around a date palm tree intently. The canine is on a mission that is, quite literally, of national importance to the Kingdom of Saudi Arabia. Every time she finds her quarry, she is rewarded by a round of fetch with her favourite tennis ball.
Skylar and Lexi, a Belgian Shepherd, are Indian-trained dogs tasked with detecting the arch nemesis of date palms. The beetle, named Red Palm Weevil/ Red Stripe Weevil (Rhynchophorus Ferrugineus or RPW), is about the size of half of the average human finger, and has been the date palm's nemesis for the last 30 years, leading to the industry bleeding anywhere between $5 million to $25 million annually. Skylar and Lexi form a team that was assembled after the Saudi Arabia's Basic Industries Corporation (SABIC) sought solutions.
ADVERTISEMENT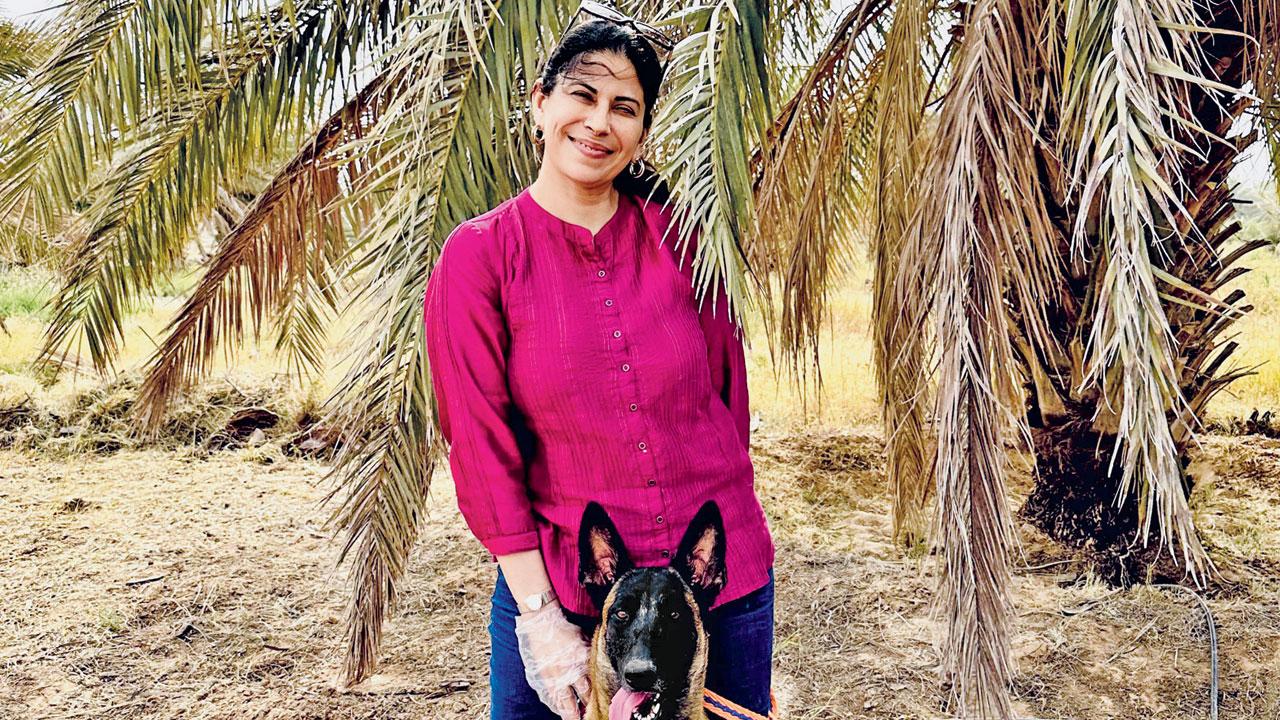 Shirin Dhabhar
Both the work dogs are trained by Shirin Dhabhar, a dog trainer and canine behaviourist, and President of India Award winner, whose team bagged the Innovation in Agriculture award from SABIC this week, for the most accurate and cost-effective solution. The Kingdom's Ministry of Agriculture had already spent a considerable amount in trying to find a solution for the same, including a $10,000 audio device, and another that used thermal imaging. 
"The audio device would detect the presence too late, while thermal imaging wasn't accurate enough either," Dhabhar, a resident of Dadar Parsee Colony tells mid-day over the phone.  This, she adds, is where our dynamic duo came in. "We trained them in Navi Mumbai, working on their breed's superlative sense of smell. Since the weevil is actually indigenous to India, we introduced the dogs to the pests.  We began by placing the larvae in a tree and rewarding them with the tennis ball for every successful attempt," Dhabar says.
After a year's training, Skylar was able to detect the larvae with 100 per cent accuracy at a Saudi date farm. According to Dhabhar and her team's observations, a single dog can cover up to 200 trees in a day. So, if the initiative gains impetus and 10 dogs are trained to do the same, an average date farm, with approximately 30,000 trees, will see detection of larvae in 2,000 trees per day. "Sometimes," muses Dhabhar, "the solutions lie in what our ancestors used to do."
"Exciting news! Mid-day is now on WhatsApp Channels

Subscribe today by clicking the link and stay updated with the latest news!"
Click here!