While there are food stalls that currently provide free drinking water at stations, the Indian Railways plan to introduce Water Vending Machines that will provide purified water at nominal prices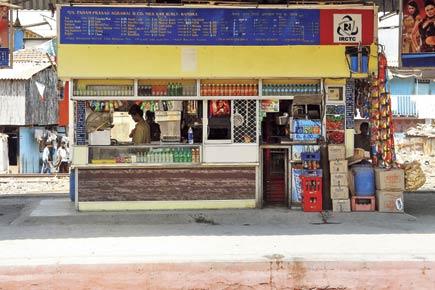 The simple pleasure of a sip of water on a scorching day will now come at a price at railway stations across Mumbai. While there are food stalls that provide drinking water for free at station platforms, the Indian Railways plan to introduce Water Vending Machines or WVMs, which will provide purified water at nominal charges.
Also Read: Taps runs dry at Neral station over water dispute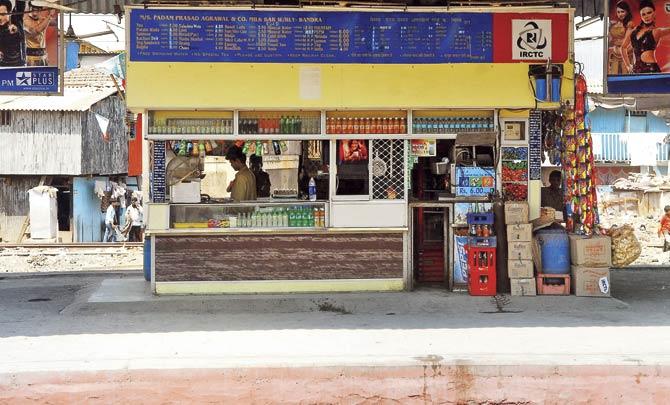 This paper had earlier run a story about how food stalls had been pulled up for not maintaining the filters set up to provide free drinking water, since this did not bring them any revenue. The railways will now provide RO-purified water at nominal rates. File pic for representation
The authorities have already called for tenders from private parties interested in setting up what will be a 30-sq ft kiosk with a water dispenser and reverse osmosis (RO) purification system. Railway officials said they hoped that the nominal charges would encourage commuters to buy clean, safe drinking water from the kiosks, especially in the more affluent areas.
With the railways struggling with losses running into crores, sources said that the facility of free water at food stalls could gradually be phased out. Officials in Central and Western railways said they will initially install 30 WVMs each in the first phase that will likely begin in the days to come. They will also inspect the existing water filters fitted at food stalls.
mid-day had earlier reported how some food stalls at stations had failed to maintain the mandatory water filters set up to provide free drinking water, as this did not fetch them any money ('Food stalls hauled up for using unfiltered water', August 10).
Read Story: Filters at railway stations do little for a clean drink of water
The tender process is being handled by the Indian Railway Catering and Tourism Corporation (IRCTC), which has planned the number of WVMs required and the licence fees based on the grading of stations. For instance, Churchgate and Chhatrapati Shivaji Terminus (CST) are both A1-category stations; the grading goes right up to E-category.
"We aim to set up 400 WVMs across Central and Western railways in a span of one to one-and-half years. Presently we are scouting for space to install these machines at stations," said an IRCTC official. "Water will be sold at rates as less as Rs 1 to Rs 25, depending on the amount of water needed," said an official, adding that charges will be lower if commuters bring their own glass or bottle to be refilled.
Sources said that staff will be appointed to man the water stalls, while microprocessors will be fitted to measure the amount of water being dispensed. Apart from 1,000-litre tanks, private contractors setting up the WVMs will need to maintain a proper drainage system for the water, as well as a wastebasket and a refrigerator to ensure that the water temperature remains cool.
Whatever water is left over at the end of the day will be used to clean the station premises. "We want to sell potable water to people and minimise the sale of bottled water by private companies," said a railway official on condition of anonymity. The railways also asked food stalls at stations to refrain from promoting bottled water by putting it at the front of the stall display. This would also obscure the 'free drinking water' signs at the stalls.