As part of Mumbai Parking Authority's City Car Pool initiative, eight city malls agree to accommodate outside vehicles between 11 pm and 8 am, though they will be charging for this facility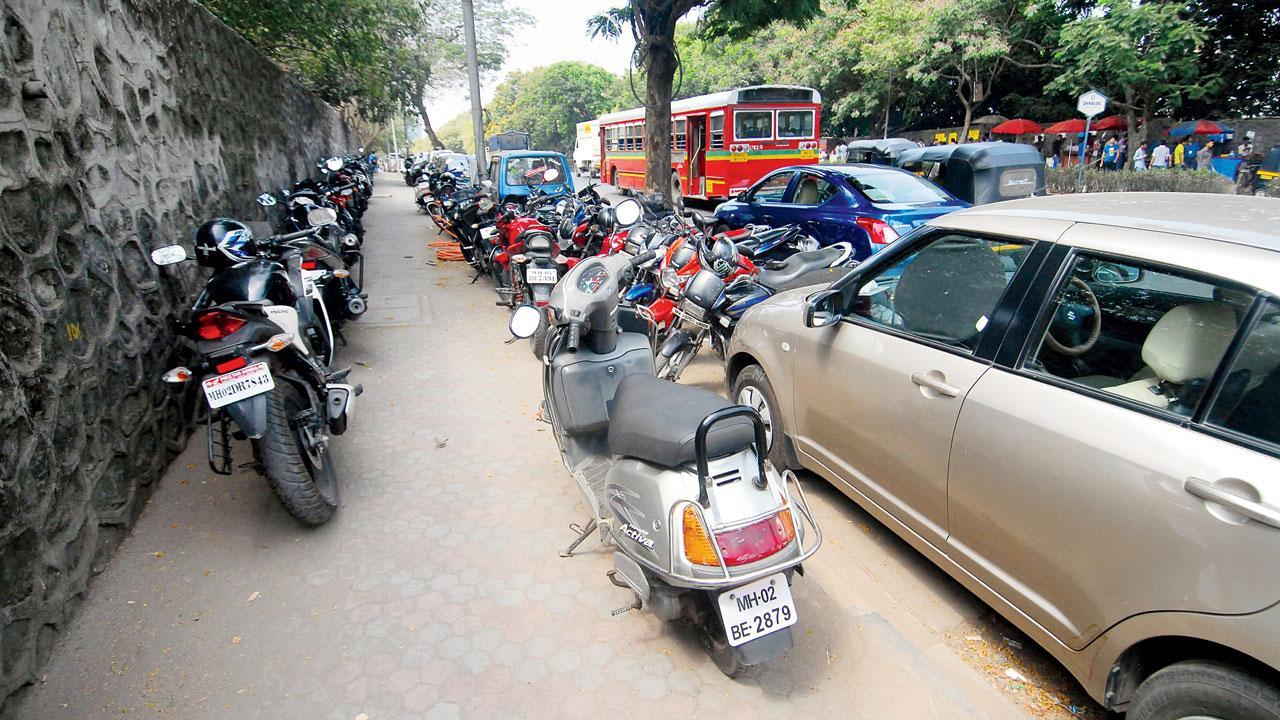 A car on the roadside in Vikhroli. There are many societies in the city with little or no parking space, which forces residents to park their cars on roads
Prodded by the Mumbai Parking Authority, eight city malls have agreed to allow citizens to park cars on their premises between 11 pm and 8 am. Once implemented, the move will clear over 6,500 vehicles from Mumbai's roads at night, said civic officials. While the malls will be charging for the facility, it will be a huge relief to people living in housing societies with little space for parking.
The malls will also accommodate Ola and Uber cabs as part of the initiative by the MPA, which is yet to get its formal existence. Its members, mostly experts, are holding discussions and exploring ways to streamline the haphazard parking on the streets of the city, said sources. Some of the malls could charge up to R3,500 a month, said sources.
While the MPA plays the role of a facilitator, the eight malls will be the anchor for managing and driving the initiative the space belongs to them. Accordingly, they will decide the charge to be collected from vehicle owners, said the sources. "This will be particularly beneficial for overcrowded residential colonies where the car parking is spilling onto streets," said a source, adding that the safety of their safety on roads is a huge concern for owners.
This initiative is a part of MPA's efforts to create a City Parking Pool (CPP), where all parking lots in Mumbai will be accessible through a common IT platform. Until then, the BMC is driving its efforts into getting private and commercial entities, residential societies, and government organisations to share their parking spaces for public parking, said sources.
"The MPA team is also actively identifying open and vacant plots which can be converted into a surface or underground parking facility to meet the rising parking demand in congested areas. Under CPP, the owners are free to open their premises at their will and have flexibility to keep timings, rates and rules as per their convenience, which is done in the case of malls. About Rs 2,500 to Rs 3,500 per month per vehicle for nine hours of parking are the charges that have been decided by several malls so far," said an official from BMC's traffic department, not willing to be named.