Despite investigators claiming they needed to confront him with the evidence against a key suspect, the court ruled in favour of the dismissed cop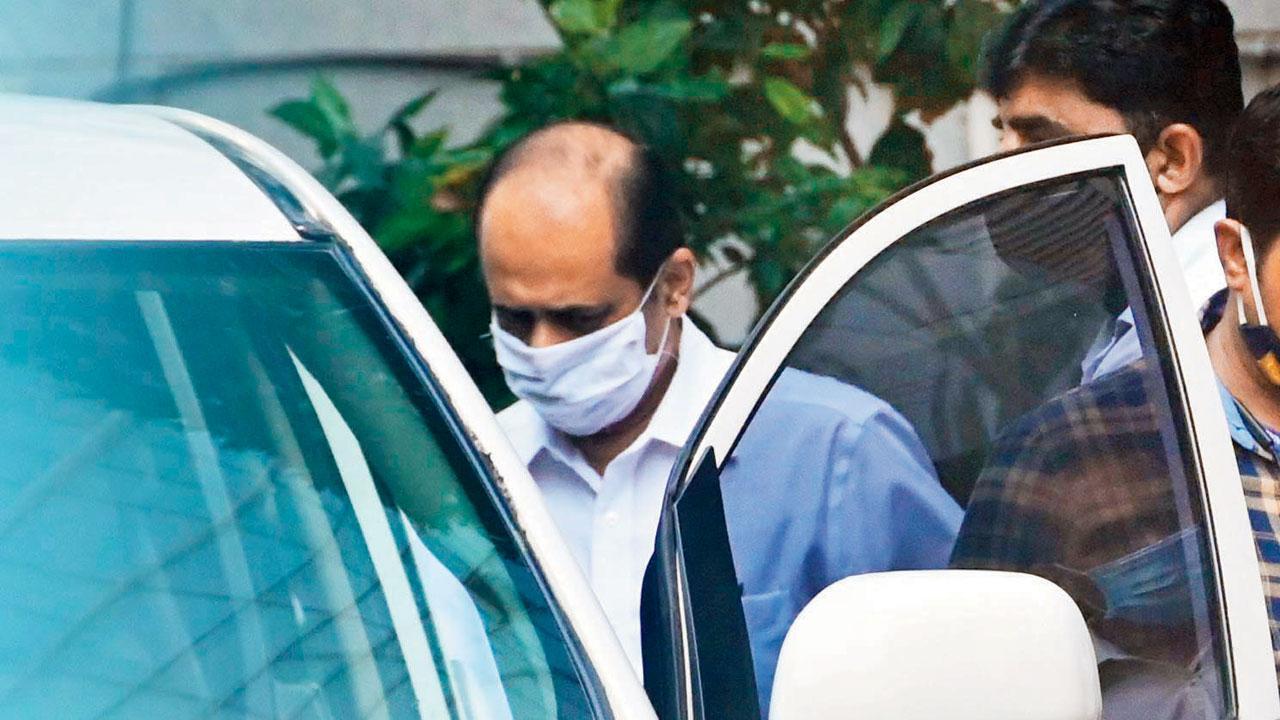 Sachin Waze being taken to the sessions court in April this year. File pic
In a setback for the National Investigation Agency (NIA), the special court refused to grant further custody of former assistant police inspector Sachin Waze and ex-police inspector Sunil Mane. The agency had filed a plea seeking two days custody of Waze and five days of Mane as they have found some incriminating evidence against a key suspect in the case and needed to confront the duo.
On Monday, the special judge also allowed Waze to take medical treatment at a private hospital after his lawyer submitted his medical report, which suggests that he needs to undergo a Coronary Artery Bypass Surgery. The NIA in their plea mentioned, "The investigation agency has found incriminating material against a suspected accused who has a key role in the present crime. Certain points of the investigation need to be verified by confronting arrested accused Sachin Waze and Sunil Mane."
Also read: SUV bomb scare case: Cricket bookie Naresh Gaur denied bail


The NIA arrested Sunil Mane in April this year. File pic
Senior advocate Sudeep Pasbola, who appeared for Waze, said that a lot of time had passed since the latter was sent to judicial custody and the agency had only a couple of days to file a charge sheet. "There are no fresh grounds to seek their custody," Pasbola said. 
He further said that Waze needed urgent medical attention owing to his heart condition. "We don't want him to become another Stan Swamy," Pasbola told the court. When the special judge asked Waze if he had anything to say, he said that he stood by what his lawyer said.
The NIA is likely to file a charge sheet by the end of this week. The agency has so far arrested 10 accused in connection with the Antilia explosives and Mansukh Hiran murder cases. Apart from Waze and Mane, NIA has also arrested former encounter specialist and Waze's mentor, Pradeep Sharma.
10
No. of people arrested in the Antilia and Hiran cases so far