Buses will be supplied to Thane civic body in 9 months on a gross cost contract model basis for a period of 15 years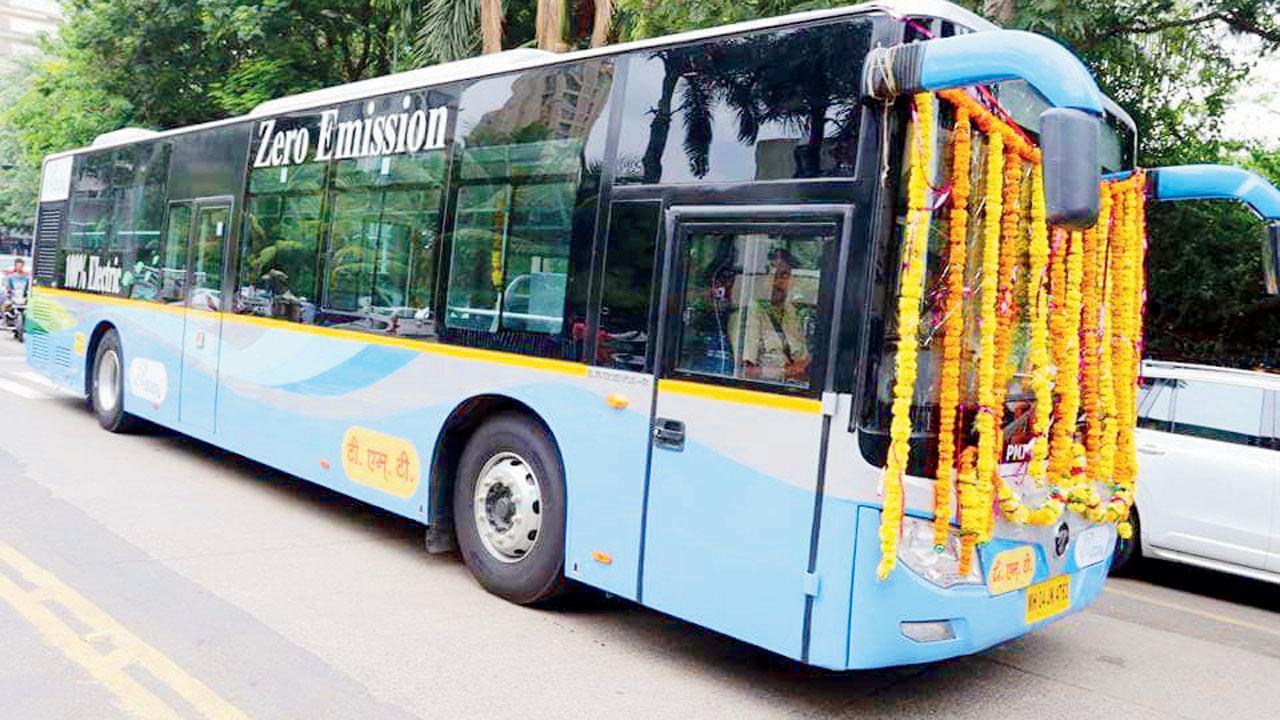 Thane Municipal Transport is set to acquire 12 new electric buses
The Thane Municipal Corporation, in its move to change the face of public transportation and convert its entire fleet of buses into electric ones, has placed an order for 123 electric buses. "The undertaking is procuring 123 electric buses at a cost of Rs 185 crore. The buses will be supplied on a gross cost contract [GCC] model basis for a period of 15 years. A consortium of Olectra Greentech and Evey Trans [Evey] has received the order," a senior TMC official said.
He added, "Evey will procure the electric buses from Olectra Greentech and they will be delivered in 9 months. Of these 123 buses, 55 will be 12-metre buses including 45 AC and 10 non-AC buses. The remaining 68 e-buses—26 AC and 42 non-AC—will be 9-metre long. The 12-metre buses will have 200-km range and a seating capacity of 39 plus driver, while the 9-metre buses will have 160-km range with a seating capacity of 31 passengers plus driver. These lithium-ion battery-run buses can be fully charged in four hours. Olectra Greentech will maintain them during the contract period."
Also read: Maharashtra: Man stabs colleague in Thane after she refuses to marry him
The civic body has recently also started work on a dedicated road for public transport buses which is scheduled to be ready by May 2023. mid-day had on September 9 reported how Thane city is setting an example and taking the lead in easing public transport connectivity by beginning the construction of the 2.4-km-long dedicated elevated road only to be used by public transport buses, including those by various municipal transport undertakings. Procuring new electric buses is an extension of this public friendly initiative.
The BEST undertaking was one of the first public transport undertakings to start this process and has already replaced 400 buses with electric ones. The BEST has begun the process of procuring 3,000 electric buses by 2023 and plans to expand its entire fleet to over 10,000 e-buses by 2025.
The buses are procured and funded under the Union government's FAME-II (Faster Adoption and Manufacturing of (Hybrid &) Electric vehicles) initiative. Earlier on August 6, mid-day had reported how at a crucial meeting held at the BEST headquarters in Colaba, secretary of the Union ministry of heavy industries Arun Goel along with public transporters from Thane, Navi Mumbai, Kalyan-Dombivli, Pune, and the Maharashtra state transport strategised how the BEST undertaking could guide and show the way to other public transport undertakings on operation of electric buses. Goel had been on an official visit to Mumbai to review the e-bus projects in Mumbai and neighbouring cities.
Konkan Railway to get e-trains
The Konkan Railway, which covers 740 km and is one of the longest stretches working on diesel engines, started getting clean and green electric locomotives for national trains. The Konkan Railway Corporation Ltd (KRCL) said they would facilitate operation of four pairs of trains on electric traction with effect from Tuesday, including Delhi-Kerala and Delhi-Goa Rajdhani trains.
"The change will not only lead to a more environment-friendly move since there will not be smoke in the tunnels, but also lead to a faster journey time due to saving of time as it would not involve a locomotive change," an official said.
The conversion to electric railway will also make train operations easier and save the cost of fuel to the tune of Rs 150 crore per year. While the foundation stone of Konkan Railway electrification, at a cost of Rs 1,287 crore, was laid in November 2015, the project was approved by the Ministry of Railways in 2016.