Their speeding scooter hit railing of overpass; duo had met friends to belatedly celebrate birthday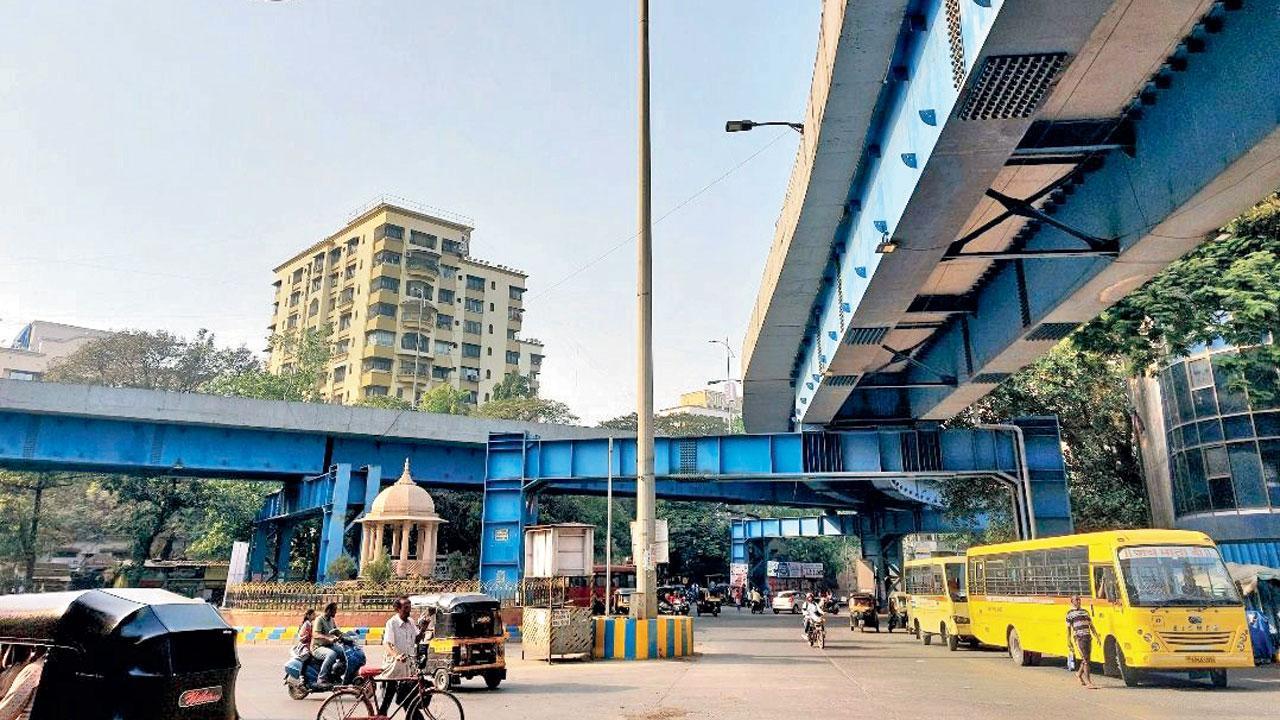 The site of the accident, Castle Mill Flyover at Majiwada in Thane
Two youngsters died after their speeding scooter hit the railing of a flyover in Thane in the early hours of Monday. Though the vehicle remained on the overpass, the youths plummeted 50 feet below. The duo—who was heading in the direction of Thane railway station at the time of the accident—was returning home after dining with two friends at a dhaba in Bhiwandi on Sunday night.
According to the police, the deceased Pratik More, 21, and Rajesh Gupta, 26, and the other two youths worked at an eatery in a mall in Kapurbawdi. Pratik, however, had recently quit to work at a cafe in Nahur. The friends had gathered on Sunday to belatedly celebrate More's birthday, which was in December, and farewell. After dinner, the four departed on two two-wheelers.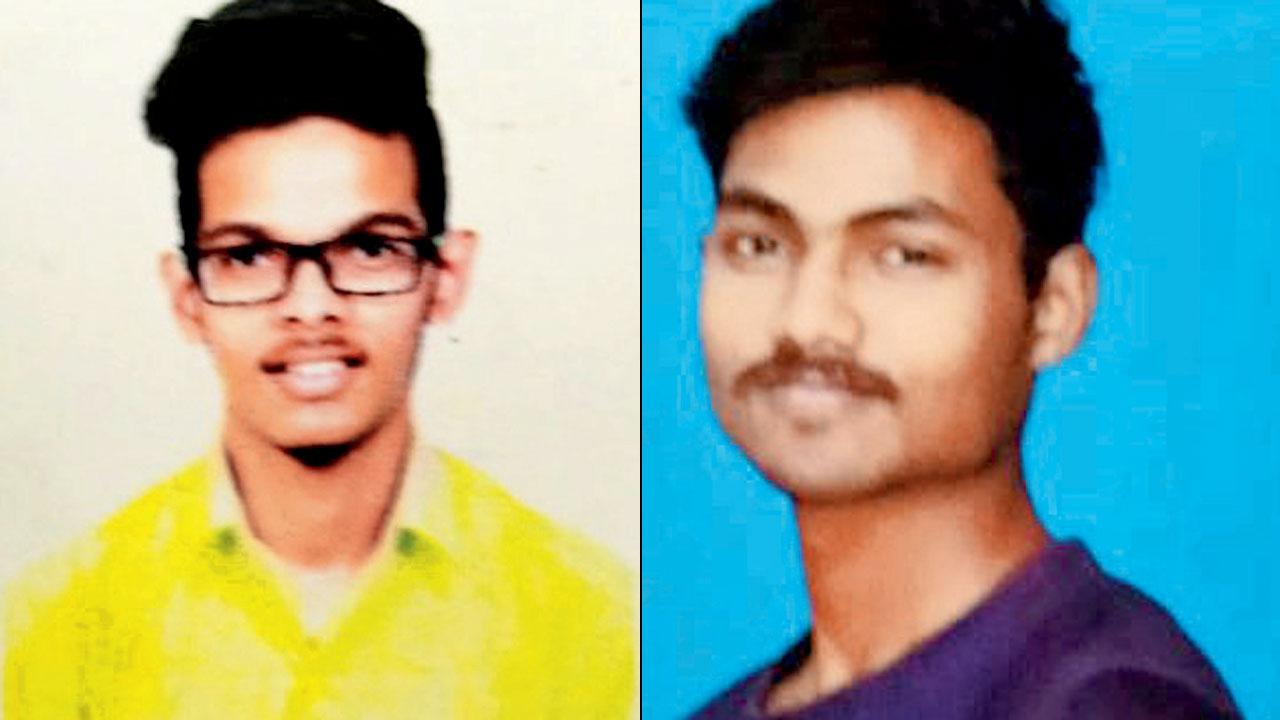 Pratik More and Rajesh Gupta. Pics/Rajesh Gupta
When Pratik and Rajesh were on the Castle Mill Flyover at Majiwada, the former, who was the rider, lost control of the bike, which hit the railing of the flyover. An officer of the Rabodi police station said, "They were riding at such a speed that they were flung into the air. Both were lying in a pool of blood until a motorist saw them and alerted the cops." "They were rushed to Civil Hospital where both were declared dead during treatment," he added.
Raj More, Pratik's younger brother, said, "A friend of my brother came home around 4.30 am and told us he had met with an accident. By the time we reached Civil Hospital, I came to know he had died." He added, "His friends are not telling us how the incident happened. But what I learnt is Rajesh was riding the bike, not my brother."
Also Read: Mumbai: Cops rope in private divers to look for MBBS student
The Rabodi cops have booked Pratik and Rajesh under Sections 279 (rash driving) 304A (death by negligence), 34 (common intention) of the Indian Penal Code and sections of the Motor Vehicle Act. "We have asked the forensic team to find out whether the deceased were in an inebriated state. They have preserved blood samples and viscera for this," said a police officer.