Project was stuck in limbo after developer's arrest in 2018, authority appointed panel to get things moving again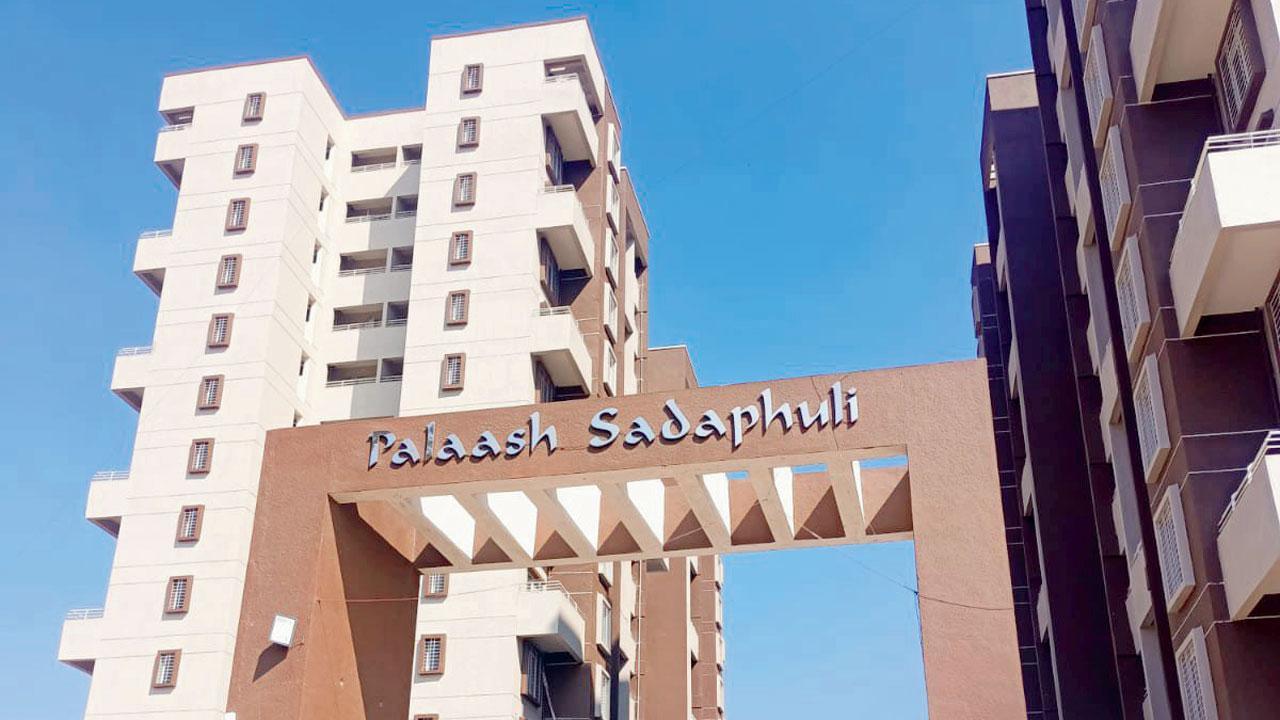 Palaash Sadaphuli, formerly known as DSK Sadaphuli, at Talegaon in Pune
The new year has brought happiness for 161 Pune homebuyers as they will soon get possession of their dream homes after almost a decade-long wait and a series of cases and complaints—thanks to the real estate regulator Maharashtra Real Estate Regulatory Authority (MahaRERA). Stuck since 2013, after the arrest of its original developer, DSK Sadaphuli, a project by the distressed company DSK Group in Pune's Talegaon neighbourhood, is almost complete after MahaRERA changed its developer.
DSK Sadaphuli was announced in 2013 and homebuyers were promised possession by November 2015. Six years after its launch, the project was almost 90 per cent constructed and all 161 buyers signed the sales agreement and paid a major chunk of money. However, after developer D S Kulkarni was arrested in 2018, things froze to a halt.
ADVERTISEMENT
Left in the lurch, the homebuyers rushed to the consumer's forum Mumbai Grahak Panchayat (MGP). The MGP suggested that the buyers come together and apply to MahaRERA to seek permission to form a co-operative housing society and take over the stalled project.
MahaRERA appointed a resolution panel comprising developer Niranjan Hiranandani, president of the National Real Estate Development Council, and MGP Chairperson Shirish Deshpande and appointed a panel of professionals, including an architect, a chartered accountant and a structural engineer.
The project has been completed with the assistance of Tata Capital Housing Finance, a lender to DSK, and the two-member panel selected by MahaRERA. Normally, under pressure, realtors transfer their rights to peers, but DSK's issues had left these 161 homebuyers uncertain about the future. "On October 22, 2019, MahaRERA made history by becoming the first RERA authority to revoke the registration of DSK Group in connection with the DSK Sadaphuli project under Sections 7 and 8 of the Act.
Also read: Maha RERA asks 13 districts to ensure home buyers get Rs 730 cr in compensations
MahaRERA made an association of allottees (AOA) responsible for the project and appointed a two-member resolution panel to finish the work under Section 8. In doing so, it enabled homeowners or the AOA to complete the project's remaining work and register the sale agreements," an official said.
On July 15,  2022, MahaRERA chairperson Ajoy Mehta directed a change of developer for the incomplete DSK Sadaphuli project, and G/S Associates was appointed. Also, former IAS officer Sanjay Deshmukh was appointed to monitor the project and ensure there was no further delay in completing the project. The new developer has renamed the project Palaash Sadaphuli and MahaRERA has issued a registration certificate under this new name.
Happy homebuyers
"After almost a decade, we see a ray of hope. The project was stuck since 2013, Thanks to MahaRERA we will get our homes in 2023," Sandeep Raghuvanshi, secretary of Sadaphuli co-operative housing society, told mid-day.
Tushar Powle, chairman of the society, said, "After many challenges and efforts, we finally succeeded in registering our co-operative society in May 2019. However, we were able to file our complaint under Section 7 of the MahaRERA Act thanks to the MGP's assistance. Gautam Chatterjee, the previous MahaRERA chairman, was crucial in directing our society in the right direction. The two-person panel assisted us in creating the blueprint for the completion of our project."
He added, "Mehta rendered a thorough decision. He appointed Sanjay Deshmukh to guide and direct us. But the major breakthrough was achieved when we met our developer, Jeetu Pahlani, of G/S Associates, who took up the job of completing our project under MahaRERA's supervision. The society's members are waiting to get possession of their homes as soon as possible."
"Exciting news! Mid-day is now on WhatsApp Channels

Subscribe today by clicking the link and stay updated with the latest news!"
Click here! Till the time Covid has settled down, we need to follow Covid-appropriate behaviours. Do you agree?