Caller, later found to be from Aurangabad, claimed there would be terror strikes at all busy city railway stations including CSMT, Dadar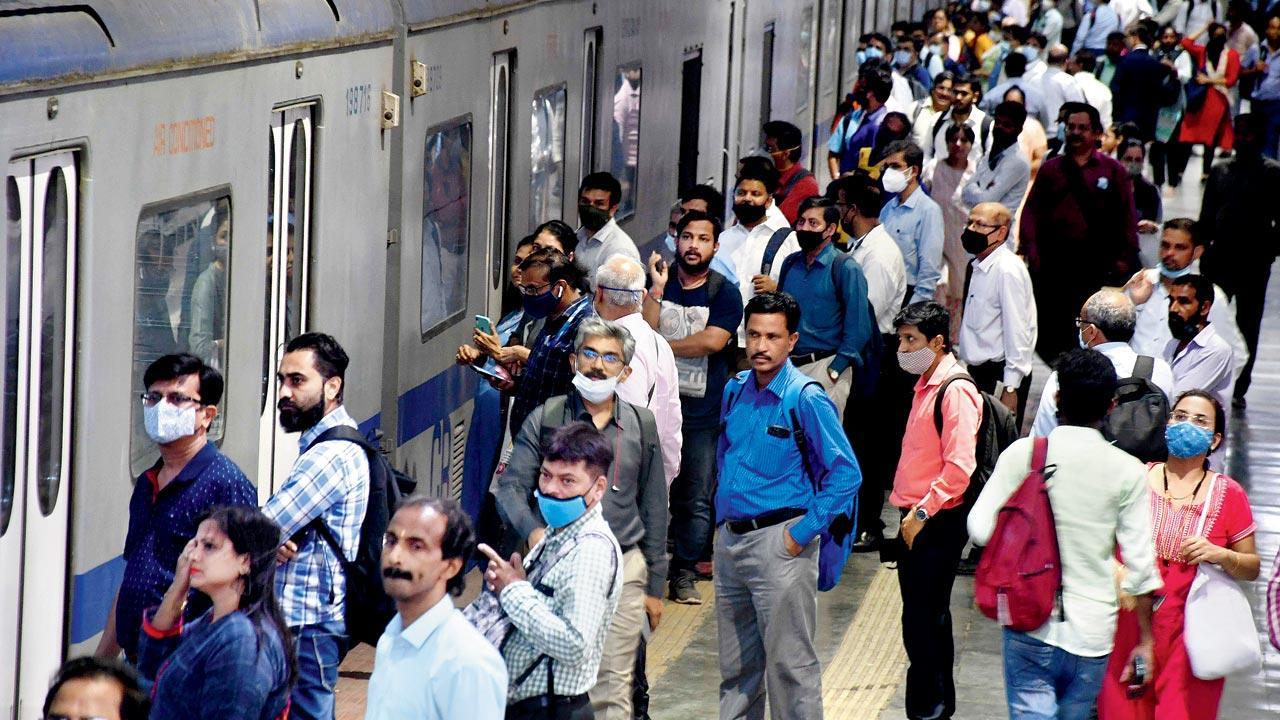 The call on December 6 said the terror strikes would hit CSMT (in picture), Dadar and Kurla stations. File pic/Ashish Raje
A threat call on December 6 has put the entire state police force on high alert. The caller claimed that a few people had entered the city from Porbandar, Gujarat, and were planning to carry out a terror strike at all busy railway stations, including CSMT, Dadar, and Kurla.
The city police were busy in bandobast at Chaityabhoomi to mark the 66th death anniversary of Dr B R Ambedkar. More than 3 lakh people were present there, including several VIPs, and the threat call put the entire force on its toes.
Also Read: Mumbai: New Versova bridge in Mira-Bhayandar set to open early next year
"We were fully prepared to deal with any kind of situation after this call. A drill and extensive checking was carried out by railway police with the help of Force One. Checking is on today as well. We found that the person who called was under the influence of alcohol," said Quaiser Khalid, commissioner, GRP, Mumbai.
According to a source, the call was made on 112 to the Navi Mumbai Police Control at 10.22 pm, and its details were shared with the Mumbai and Railway police commissionerates. "As it was December 6 and more than 3 lakh people were present at Dadar Chaityabhoomi, it was a challenge for us. But we always prepare ourselves before any big events happen in the city. One team of the railways worked on the caller's details and he was found in Aurangabad. The local police were informed and the person was arrested," the source said.
The accused, identified as Punjab Shivanand Thorve, was arrested by the Walunj police of the Aurangabad police under various sections of the IPC based on the information shared by the Mumbai GRP. "It appears that he was under the influence of alcohol when he made this call. Further investigation is being carried out by Aurangabad police," Khalid added.
Aurangabad police officers are trying to ascertain the background of the accused, and they are also checking if he was in touch with any anti-social elements planning a terror strike on railways. Will you be changing your home decor this winter?