NHAI officials say work on the new four-lane bridge over Vasai Creek is nearing completion; once open, it will help mitigate traffic jams on Mum-Ahd Highway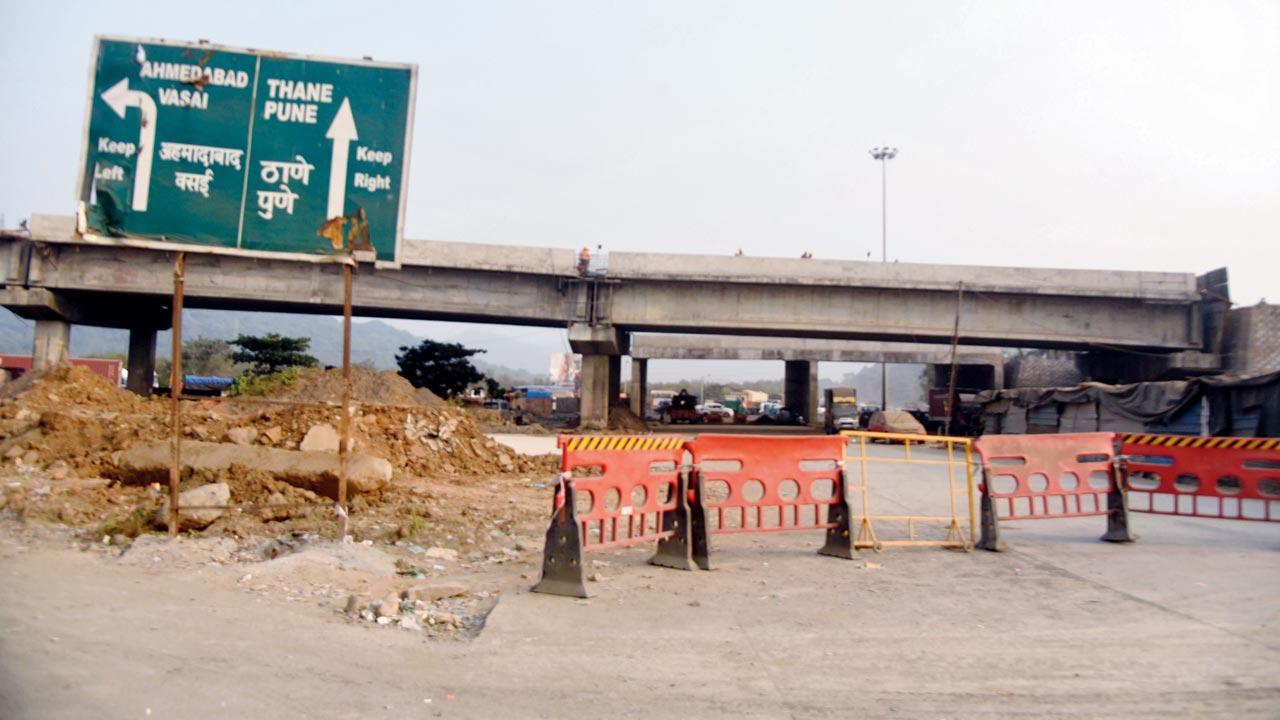 Work on at the new Versova bridge near Ghodbunder. Pics/Sameer Markande
Motorists travelling on the Mumbai-Ahmedabad Highway are set to get relief from traffic jams near the Versova bridge in Mira-Bhayandar from next year, as the new bridge over Vasai creek is expected to be open to the public in the first quarter of the year 2023. Officials said work on the new four-lane bridge is nearing completion at a fast pace.
At present, there are two bridges on either side of the Versova bridge near Ghodbunder on National Highway-8. Of these two, the one on the downstream side is very old. It was repaired in 2013-14 and thrown open to the public with a 15-tonne maximum load restriction.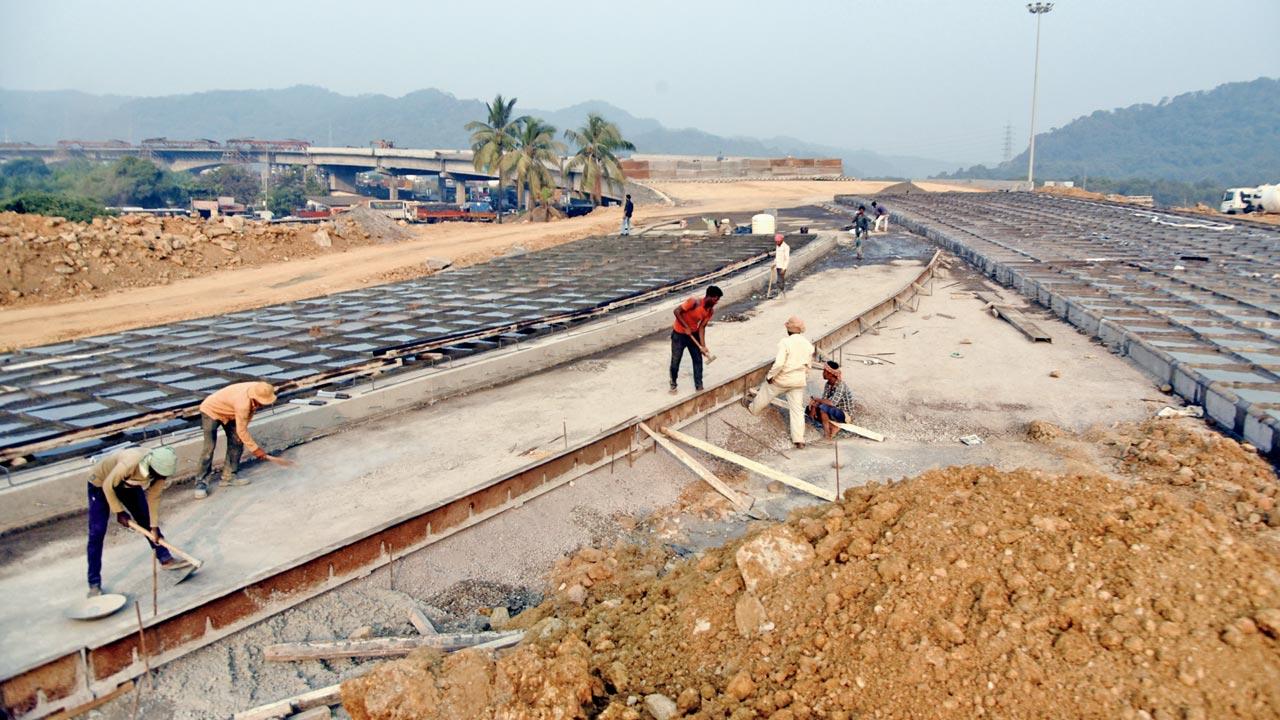 Of the 2.25-km length of the bridge, the approaches on both sides are 1.33 km
As the volume of traffic between Mumbai and Surat is quite high, the National Highways Authority of India (NHAI) decided to build another four-lane bridge. Accordingly, the stone-laying ceremony for the Rs 247-crore bridge over Vasai creek took place in January 2018 in the presence of the then chief minister Devendra Fadnavis and Union Road Transport and Highways Minister Nitin Gadkari.
Also read: Mumbai Crime: Six held for conning Palghar resident of Rs 15 lakh
The project alignment starts on the Surat side of NH-8 and ends on the Mumbai side, totalling a length of 2.25 km. The total length includes the proposed bridge of 917.875 metres and both approaches of 1.33 km. Both approaches are on plain terrain. 
An official from NHAI said, "The work on the new four-lane Versova bridge is nearing completion, and the same will be thrown open to traffic in the first quarter of 2023." A few days earlier, MP Rajan Vichare had visited the site of the bridge to take a review of the ongoing work. 
The Mumbai-Ahmedabad Highway is an important connector between the two major cities, with thousands of motorists using it daily. 
MotoristSpeak
Motorists have been fuming at the traffic jams they have had to face every single day along the old Versova bridge and have been eagerly waiting for the new bridge to open.
Aditya Gupte, a motorist, said, "I am a regular traveller between Vasai and Borivli, and have been waiting for the completion of the new Versova bridge as currently we face huge traffic jams on either side of the highway. Once the bridge is opened to the public, motorists will save 30 to 45 minutes easily." Will you be changing your home decor this winter?