Though the undertaking's revenue from this was also over twice that of 2020, officials say this will change due to Chalo app, which will aid cashless transactions, digital payments, and has automatic online ticketing option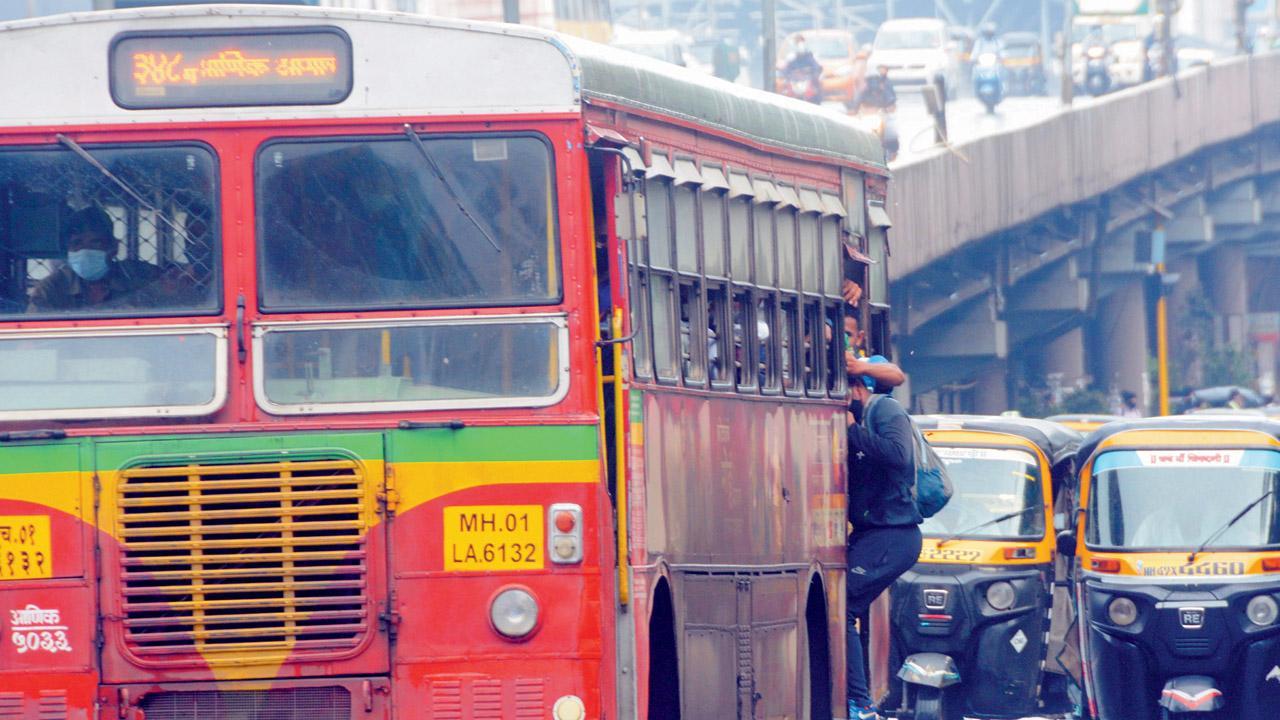 The revenue generated through fines for ticketless travelling in 2020 was Rs 6,53,020, in 2021 till November it was Rs 14,39,580. File pic
People travelling for free on BEST buses seem to have more than doubled, as checks have yielded twice the revenue from ticketless travellers in 2021, compared to 2020. However, BEST officials said that things promise to look up due to the Chalo app, as cashless transactions, digital payments and automatic online ticketing options are available, unlike in 2021. The latest data available with the BEST is only from January 2021 till November 2021, but reflects the transactions with clarity.
Random checks are conducted by ticket checkers and supervisors in buses and at bus stops. As per official data, there were 11,469 ticketless travellers in 2020 but in 2021, till November, there were 23,972 ticketless passengers. While the revenue generated through this (fines) in 2020 was R6,53,020, in 2021 till November it was Rs 14,39,580.
Conductor-less buses see more ticketless travellers
There were more complaints of ticketless passengers in conductor-less buses as tickets are only given at the originating point for them. For the first time in October 2019, conductor-less buses were started on a few select routes and later expanded to more routes. In November 2021, mid-day had highlighted in an article how a commuter had gone visiting bus depots in south Mumbai to pay for his ticket as the bus did not have a conductor, and how this was leading to losses to the BEST.
On the conductor-less buses, passengers have to buy tickets at the originating stops as these are non-stop buses, an official said, adding that the service was started initially for effective manpower utilisation and on routes which do not have mid-way stops. As per latest official data, every day about 809 conductor-less buses ply on 110 different bus routes in the city and suburbs making about 14,262 trips.
BEST officials said that the Chalo app is useful for these buses now and its usage has increased every day as there are thousands of new downloads and they were confident that the number of ticketless travellers would come down in 2022 with it.
11,469
No. of ticketless travellers on BEST buses in 2020
23,972
No. of ticketless travellers on the buses in 2021 (till November)