Hundreds of cops, from assistant inspectors to inspectors, get on-the-spot postings as part of general transfers in the city; move to curb corruption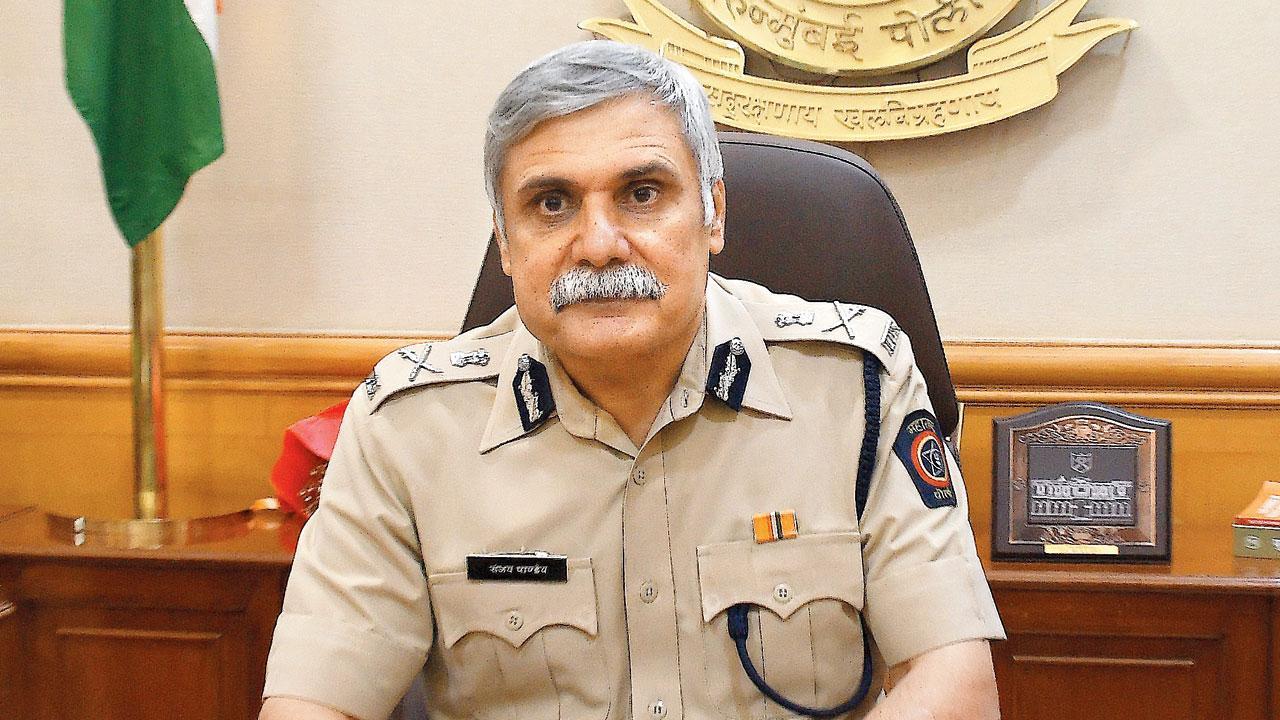 Earlier, police chief Sanjay Pandey had hinted at bringing transparency in transfers-postings
In an unprecedented move to curb corruption, hundreds of policemen—from assistant inspectors to inspectors—were given on-the-spot postings in general transfers in the city. All the cops due for transfers were called to the Mumbai police headquarters where they were asked to choose from their three preferred locations. Most of the cops who have been given postings have welcomed the move and hoped the practice to continue.
'Cream' postings have been a major source of corruption in the police force as well as across the city. Earlier, cops would choose the police stations that have industries, construction sites or business houses within their limits. Commissioner Sanjay Pandey had hinted at bringing transparency to transfers and postings and had directed his team to make it happen.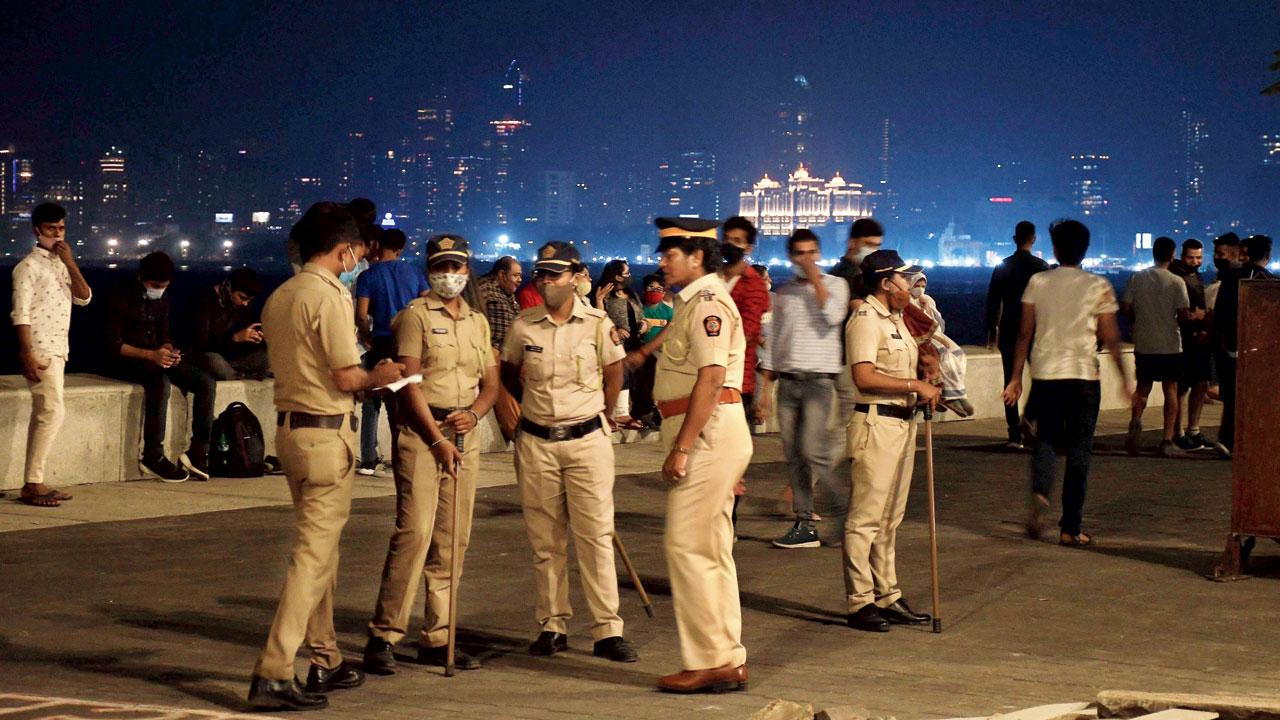 Cops at Marine Drive during Diwali, on November 4, 2021. Pic/Ashish Raje
It has been an open secret that many cops would get a posting as per their wish, even bypassing seniority. In the recent past, former state home minister Anil Deshmukh's personal secretary Sanjeev Palande has reportedly told the Enforcement Directorate that Deshmukh had a role in the transfer-posting of senior cops, especially IPS officers. Gamdevi, DB Marg, Pydhonie, Shivaji Park, Dadar, Chembur, Tilak Nagar, Mulund, Bandra, Khar, Santacruz, Juhu, Oshiwara, and Borivali police stations are considered "cream" locations. 
In the first week of this month, those in the rank of assistant sub-inspector to the inspector and due for transfers were told to give 3 preferred locations. They were called to Bharucha Hall at the commissioner's office between May 21 and 24 for a surprise. 
"All the APIs were called to the hall and one by one an officer was called for the posting. Most of us who have given 3 preferences have got one. I am really happy as I had chosen the police station which is on the central line as I stay on the same," said an assistant police inspector requesting anonymity. "Those who couldn't get the posting as per their expectation have been given a police station closer to their home.
On Tuesday, a list of 290 APIs, 508 PSIs and 1,691 ASIs was released, while a list for 236 inspectors will be released soon. "One doesn't need to tell what happens during transfers. In fact, many mediators also make money on the pretext of giving expected postings. This system is good as you know what you had wished and how you got the posting," said an assistant sub-inspector. 
"The process was implemented as per CP sir's instructions. Earlier, cops were asked to give their priority choices and the administration used to give them postings as per seniority. This time the same process was followed but the officials were called personally so that they could know where posts were vacant. The satisfaction level in this process is much higher and will definitely help keep the police station environment happy," said Rajkumar Vhatkar, joint commissioner (Administration).