Animal husbandry dept says humans not at risk; 19.5L cattle have been vaccinated free of cost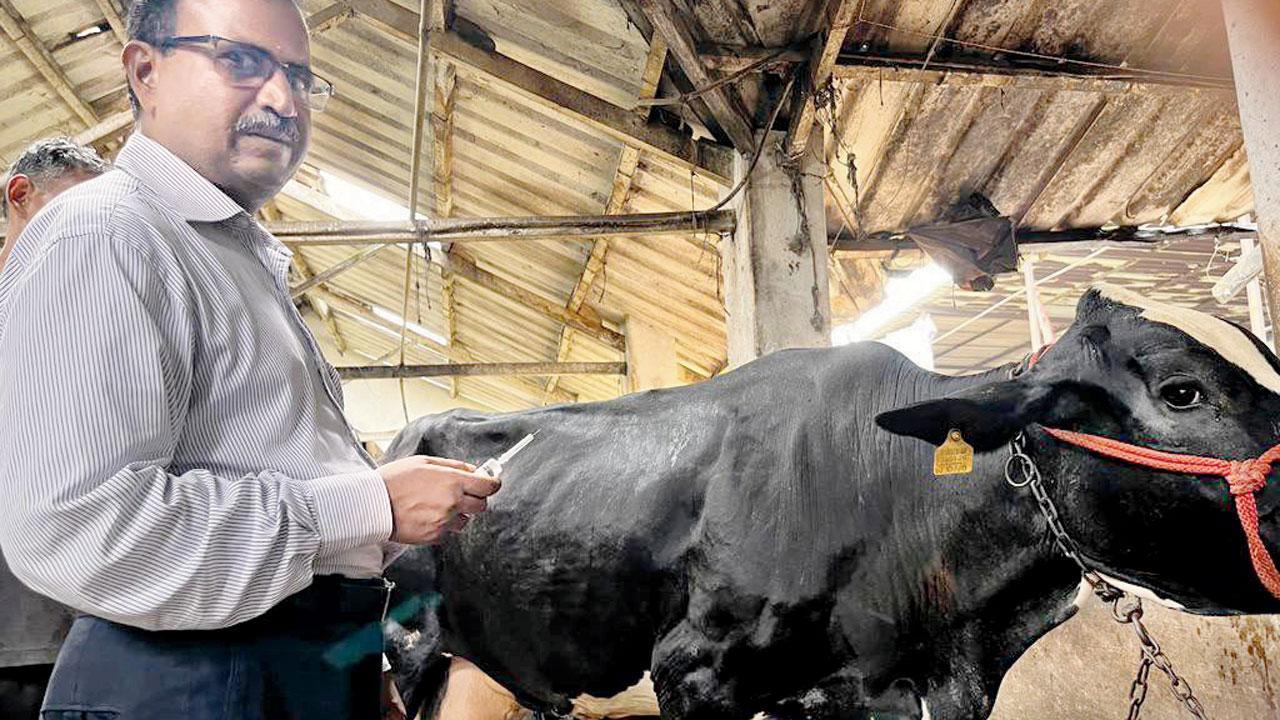 An official vaccinates cattle
The lumpy skin disease (LSD) has officially reached Mumbai. The animal husbandry department has confirmed that two cattle have tested positive for the disease at Aarey Colony. It also appealed to the people not to panic as LSD is not a zoonotic disease i.e. humans stand no chance of being infected.
The department has stated that everything, from prevention of the disease to treatment of afflicted animals, is being monitored. LSD which affects bovines, a cattle group that includes cows and bullocks, has claimed almost 75,000 lives across the country since the start of the outbreak. A total of 352 infected animals have died in 17 districts of the state, with 122 succumbing to the virus in Jalgaon district alone.
Also read: Police prohibit transportation of cattle to curb spread of lumpy skin disease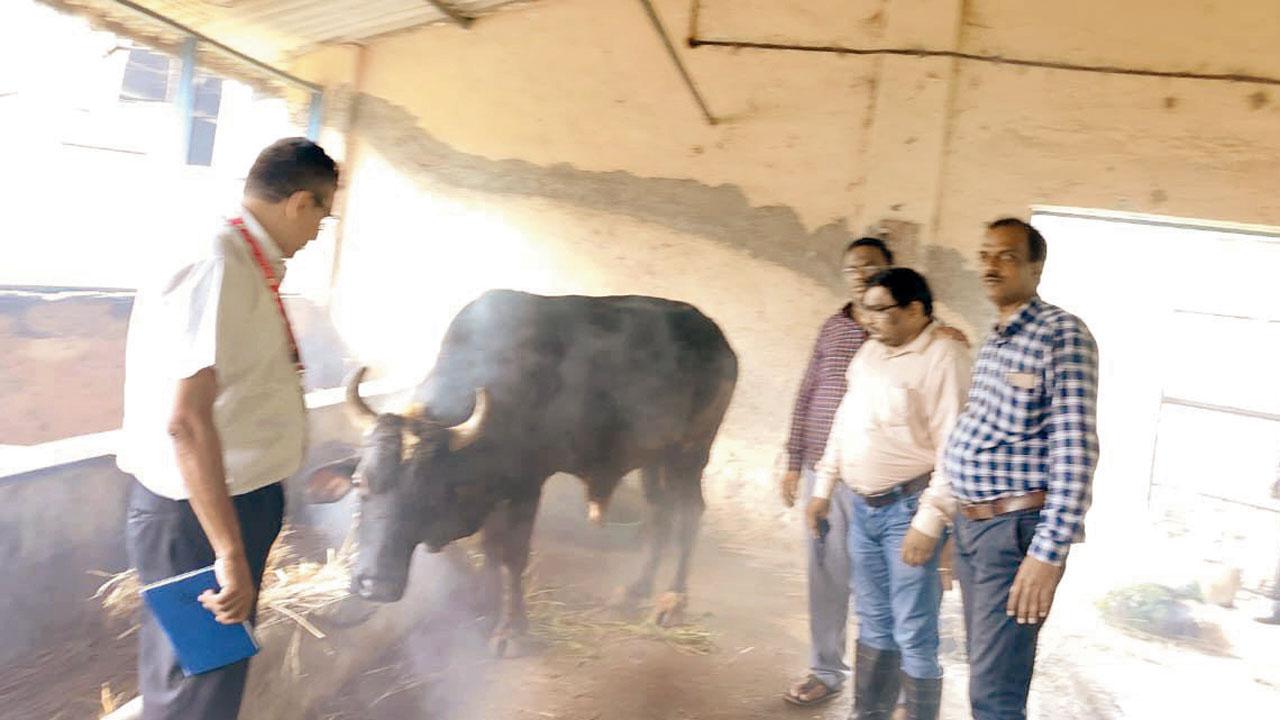 Officials examine cattle suspected to have lumpy skin disease
Speaking to mid-day, Dr Shailesh Pethe, deputy commissioner, animal husbandry department, said "On September 15 we collected samples of three suspected animals from the Livestock Farm Complex of Mumbai Veterinary College and two have tested positive for the virus." According to the department, till September 20, 11,251 cattle were infected in 1,229 villages in Maharashtra, out of which 3,855 recovered after receiving treatment.
A total of 49.83 lakh vaccine doses have been made available in the various districts of the state. The vaccination of 19.55 lakh animals has been carried out free of cost within a five-kilometre radius of infected areas in 1,229 villages. The vaccination drive is also taking place in gaushalas and large dairies. About 3,200 cattle have been vaccinated in Mumbai till Wednesday. As per the livestock census, the number of livestock in the city is 3,226.
Dr Pete said, "LSD occurs only in cow-class animals. To date, not a single case of LSD has been observed in buffaloes. Both animals who tested positive were treated and have recovered. All cow-class animals in Aarey Colony have already been vaccinated. The cows in various gaushalas and cowsheds in Mumbai have been vaccinated by MCGM authorities. Both machineries are working in close coordination."
Dr Rajiv Gaikwad, head of the veterinary medicine department of Mumbai Veterinary College, said, "In this disease, cutaneous nodules, two to three centimetres in diameter, appear on infected cattle. The cattle also run a fever. There are chances of infection reaching various parts of their body and creating gastroenterological problems. So the vaccination of cattle is a must. The virus can't get into the cattle's milk so there is no need to panic or believe rumours. We have also seen LSD cases in 2019 but it was not so severe. Our medical students have gone to many districts to aid in the vaccination 
of the cattle."
What is LSD?
The disease is caused by the lumpy skin disease virus, which belongs to the genus capripoxvirus, a part of the poxviridae family. It is a contagious vector-borne disease spread by ticks and mosquitoes and affects host animals like cows and water buffaloes. According to the Food and Agriculture Organisation of the United Nations, infected animals shed the virus through oral and nasal secretions which may contaminate common feeding and water troughs.
49,83,000
No of vaccine doses that have been made available in various districts