On the birth anniversary of Shiv Sena founder Bal Thackeray, both the parties will hold a press conference at Ambedkar Bhawan in Naigaon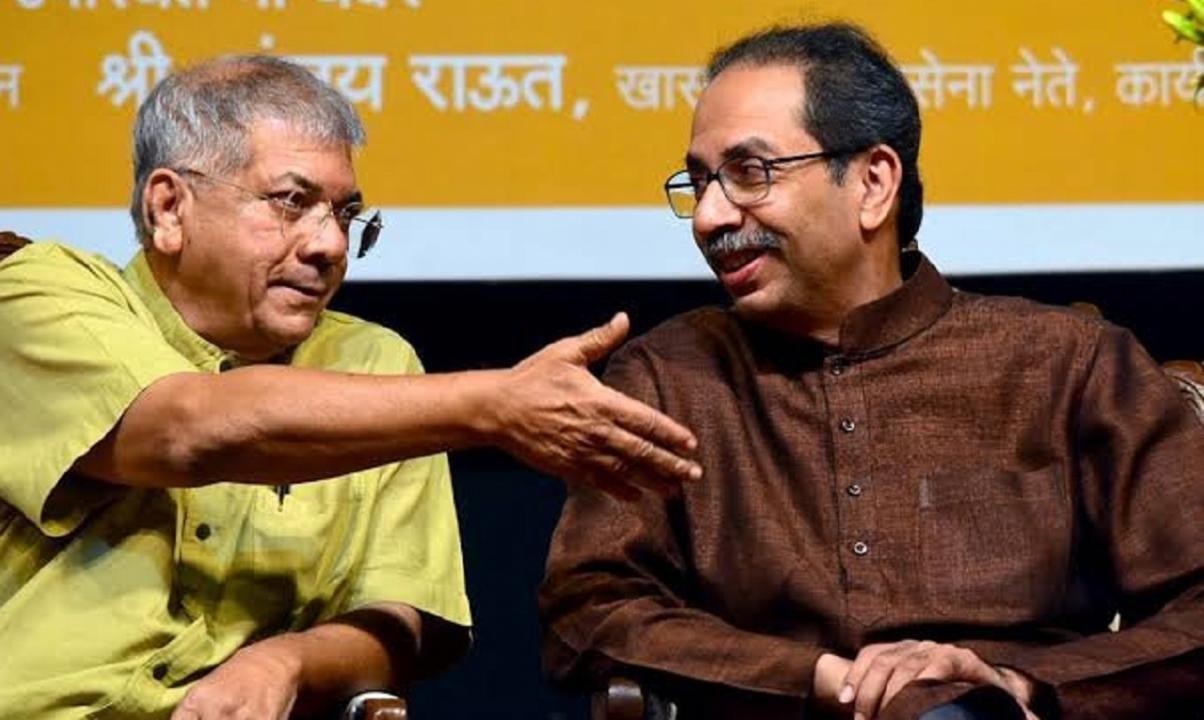 Uddhav Thackeray and Prakash Ambedkar. Pic/Official Twitter handle of Sanjay Raut
The Uddhav Thackeray led Shiv Sena (UBT) will announce its alliance with Prakash Ambedkar-led Vanchit Bahujan Aghadi (VBA) on Monday.
On the birth anniversary of Shiv Sena founder Bal Thackeray, both the parties will hold a press conference at Ambedkar Bhawan in Naigaon. Taking to Twitter, Rajya Sabha MP and Shiv Sena (UBT) leader Sanjay Raut tweeted: "Shivashakti and Bhimshakti Elgar!! Joint press conference on January 23 at 12.30 pm at Ambedkar Bhawan in Naigaon.. A new era in Maharashtra politics.."
ADVERTISEMENT
शिवशक्ती आणि भीमशक्तीचा
एल्गार!!
संयुक्त पत्रकार परिषद
23 जानेवारी
12.30
आंबेडकर भवन
नायगाव..
महाराष्ट्राच्या राजकारणातील नवे पर्व.. pic.twitter.com/PYkNeNAO0Y

— Sanjay Raut (@rautsanjay61) January 22, 2023
Also Read: Mumbai: BJP should be billed for Modi event, says Arvind Sawant
"Today there will be a very revolutionary announcement in Maharashtra. There is a joint press conference of Prakash Ambedkar and Uddhav Thackeray. The alliance of both the parties will be announced today," Raut said while addressing the media.
The Election Commission of India (ECI) is currently hearing a dispute between the Uddhav Thackeray and Eknath Shinde factions of the Shiv Sena over the party's poll symbol bow and arrow.
The two factions have been embroiled in a tussle over the poll symbol after a split in the party last year.
Talking to reporters, Raut had on Saturday expressed confidence that pressure politics will have no impact on an independent institution like the ECI.