Deputy CM Devendra Fadnavis says Thackeray's Dussehra rally did not warrant much reaction, praises CM Eknath Shinde's rally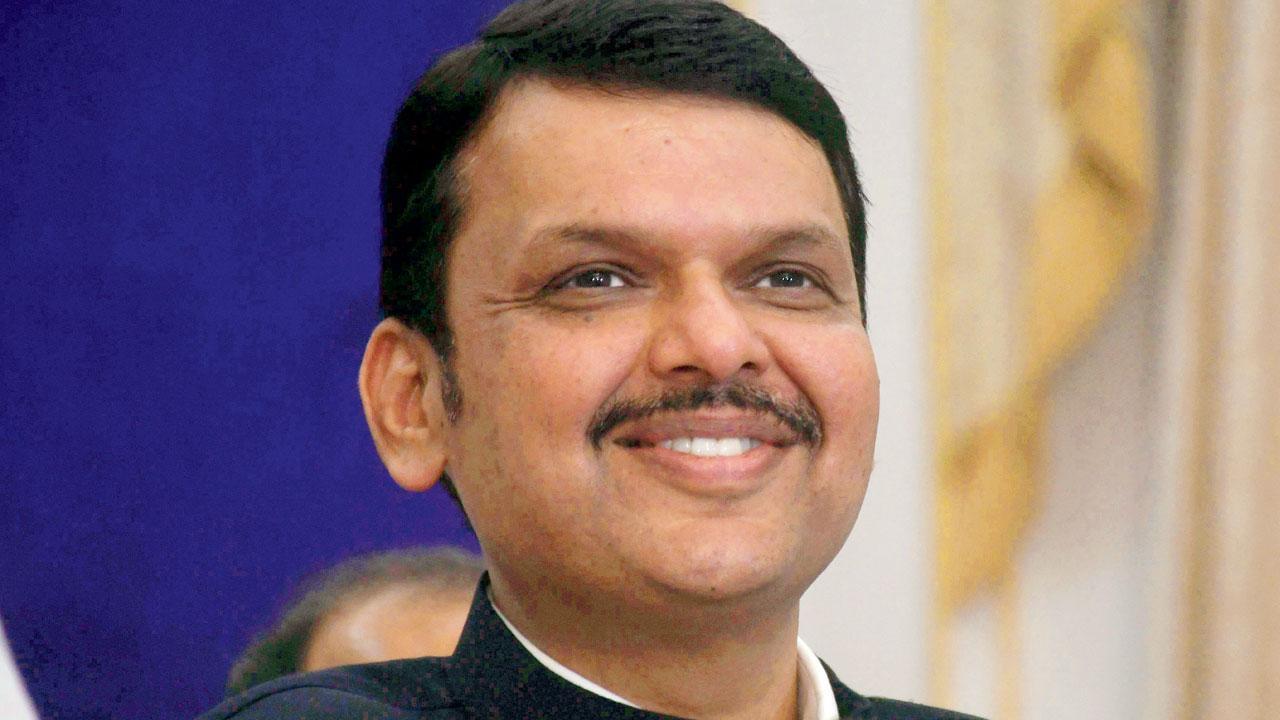 Devendra Fadnavis, deputy chief minister
Deputy Chief Minister Devendra Fadnavis, whose party was targeted by Shiv Sena President Uddhav Thackeray in his Dussehra rally, said the inconsequential event did not warrant much reaction. He praised Chief Minister Eknath Shinde for making the rally at BKC a grand success to prove it was the real Sena. "Sane people don't react to Shimga (abuses)," said Fadnavis on Thackeray's speech. "We are fed up, listening to the same over and over again. He should change the script or the scriptwriter," he told reporters on Thursday.
Fadnavis said the attendance at Shinde's rally was twice that of at Uddhav's. "Compared to Shivaji Park, the BKC venue has double the capacity. People from Mumbai, MMR and the rest of Maharashtra packed the ground. I congratulate Shinde for proving to be the real Sena." Fadnavis said Shinde spoke about development and future plans. "When in office, Uddhav Thackeray never spoke like a CM, but always talked like a party president."
Also Read: Crowd at Eknath Shinde's rally showed which is real Shiv Sena: Devendra Fadnavis
When asked about Thackeray's resolve to install Sena's saffron flag at Mantralaya, Fadnavis said it was true, but it would be a Sena that believes in Balasaheb Thackeray's ideology and not the other Sena that borrowed the Congress-NCP's way of thinking and acting. "It is because of the shift that the times have changed (for Uddhav)."
Maharashtra Navnirman Sena's Sandeep Deshpande said the rallies were akin to a quarrel for water at a public tap. "Only Raj Thackeray can offer points to ponder in his speech," he said. On social media, Shinde was mocked for reading out a marathon speech as against Thackeray's paperless one and was posed the question as to whether the script came from the BJP.
"The Eknath Shinde faction had arranged for a paid crowd from different parts of the state for the Dusshera rally at BKC, by giving false information to the general public, but these people left without hearing his speech. The people of the state saw yesterday that the Chief Minister of the state is a puppet of the Bharatiya Janata Party", said Maharashtra Pradesh Congress Committee President Nana Patole, adding that the CM was reading a script written by the BJP to justify his betrayal.