Driving licence, registration, permits, which expired on Feb 1, will now be valid till June 30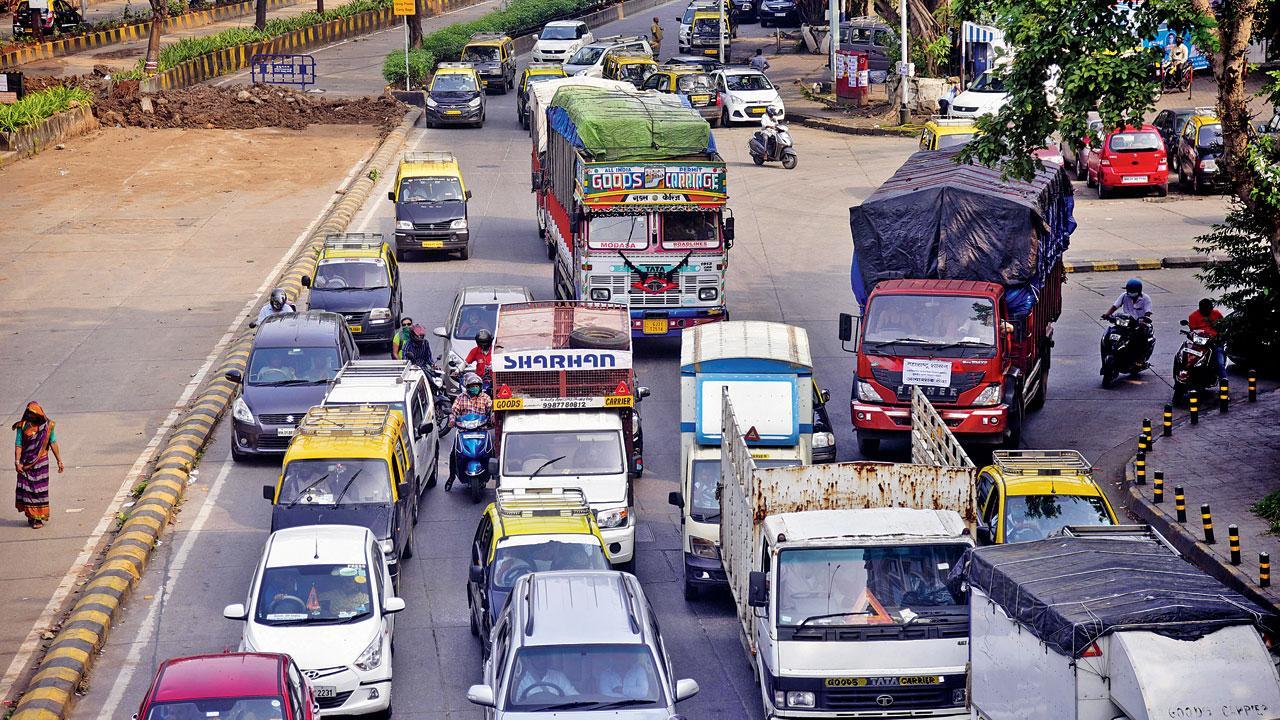 Traffic at Matunga after lockdown was lifted in October. File pic
Terming the COVID-19 pandemic 'a grim situation', the union transport ministry further extended the validity of documents related to motor vehicles like driving licence, registration certificate and permits, which had expired on February 1 till June 30 this year. The first extension was announced on March 30 last year and since then there have been five such extensions.
A senior transport department official said that the extension was announced to avoid crowding and long queues at Regional Transport Offices (RTOs) across the nation. A few of the services have also been put online and linked with Aadhar cards. The Maharashtra transport department is also working on getting the services online.
The notification stated, "To prevent spread of COVID-19, all states and Union Territories are advised to accept fitness, permit (all types), license and vehicle registrations as valid till June 30, 2021. The documents covered under the extension are those mentioned in the Motor Vehicles Act, 1988 and the Central Motor Vehicle Rules, 1989." The ministry also hinted that this might be the last extension after which vehicle owners would have to renew the documents as per norms.
March 30
Day last year the first extension was given