In address to party office-bearers, Sena chief dares Amit Shah to try every tactic to beat ruling party in BMC, keeps referring to rebels as 'Mindhe Group'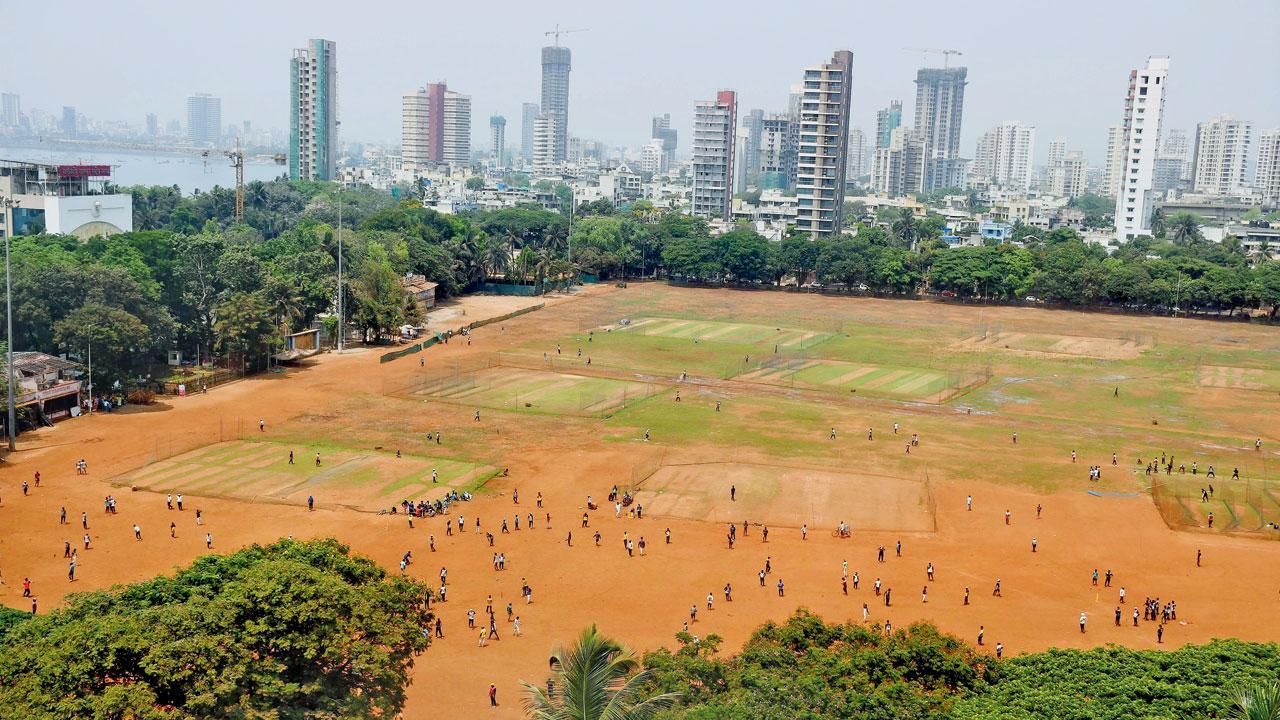 Uddhav said his party will go ahead with its Dussehra rally at Shivaji Park even if they are denied permission. File pic
Ahead of the BMC polls, Shiv Sena president Uddhav Thackeray accused the BJP of selling Mumbai and challenged Union home minister Amit Shah to try every tactic to beat the ruling party in the civic body.
Addressing party office-bearers in Goregaon on Wednesday, he dared the BJP's strategists to try to divide people on the lines of community and religion. "People from all walks of life, community and religion, especially Muslims are with us," he added, "If you have guts, tell your cronies here to take BMC and Assembly elections together in one month to see who the city voters prefer."
Thackeray claimed the BJP behaved like vultures. "The vultures are roaming around the city. They want a bite of the city; they want to swallow it. This isn't new, it has been happening for years," he said, adding that several people have laid down their lives to keep Mumbai with Maharashtra.
Also read: Shiv Sena's ties with Mumbai unbreakable: Uddhav Thackeray
"Many Shahs have attacked this country. There is one from the same family who has asked his party workers to ground the Sena. But he doesn't know that the grass here is also like a sword. If you come marching at us, we will send you to the skies," he stated further.
He was consistent in referring to the rebel Sena group as 'Mindhe Group' (under obligation). "I will cut through them at the Dusserha rally which will happen at Shivaji Park at any cost," he said, preparing his party to go ahead with the venue even if they are denied permission to use it for the party's annual rally on October 5.
The former CM said the BJP always treated Mumbai as a land parcel that can be sold. "But for us, it is our motherland. There are some children [Shinde group] who are out to sell the mother. They should understand that any such attempt will make us cut open their guts [in politics]."
He said the then BJP (Jan Sangh) had broken away from the joint committee during the united Maharashtra agitation for electoral gains. "Sadly, we had an alliance with them and gave them everything though they did nothing substantial. I would repeat here that we rotted for 25 years in the alliance." Thackeray appealed to party workers to take his governments—state and in the BMC—to every doorstep, adding that he did not advertise his government's achievements as the BJP did in bringing the cheetahs. He accused the BJP of plotting to finish the Thackeray family's legacy. "I hear that the PM will be in the city. So, see what kind of the BMC election it will be…"
Thackeray Sena goes to HC on Shivaji Park
The Uddhav Thackeray-led Shiv Sena faction moved the Bombay High Court on Wednesday, seeking permission to hold its Dussehra rally at Shivaji Park, after waiting for permission from the BMC. A bench posted it for a hearing on Thursday. "We filed a petition praying to the high court to grant permission if the BMC does not do so. Since 1966 the Shiv Sena has been conducting rallies at Shivaji Park. There are notifications of the state government allowing Shiv Sena to hold rallies there. There is nothing new. Previous orders of the court have directed BMC to grant permission," said advocate for the Thackeray-led faction, Joel Carlos. The petition was mentioned before a division bench headed by Justice R D Dhanuka on Wednesday. On August 22, the Thackeray-led Shiv Sena had applied to BMCto reserve Shivaji Park on October 5, for its Dussehra rally. Before BMC decided on this, the Shinde group applied to reserve Shivaji Park on Dussehra.