Member of Viva College of Law's trust says the principal never approached administration with her issues, says they never faced allegations of discrimination in over three decades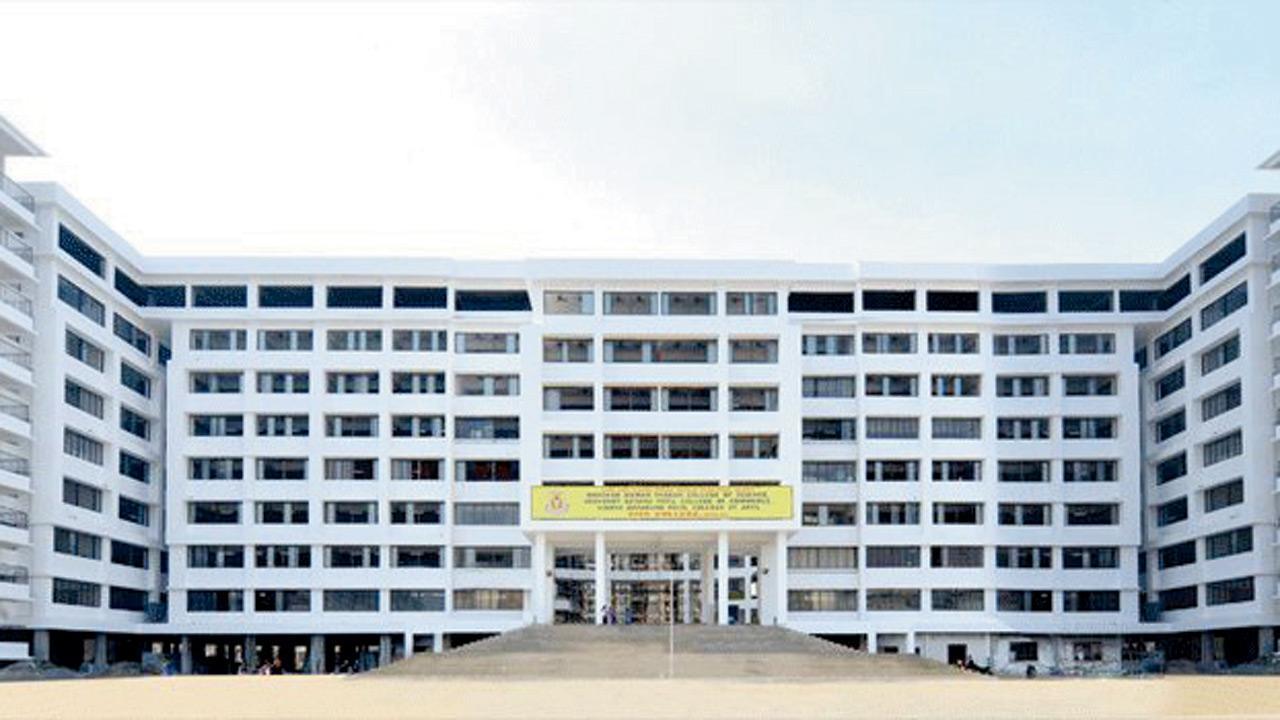 Viva College of Law in Virar
Days after the principal of Viva College of Law, Dr Batul Hamid, resigned from her post alleging that the staff and management had created an "unharmonious" and "suffocating" atmosphere in the college following the anti-hijab campaign in Karnataka, the management of the institute has refuted the allegations. The management has maintained that Dr Hamid never approached them about the issue and resigned on her own.
We have no prejudice against burqa or hijab: Trustee of Virar law college
ADVERTISEMENT
Dr Hamid's resignation letter dated March 16 reads: "It is a matter of general notice that as the Principal of VIVA College of Law since my appointment on 19th July 2019 on the substantial post, my work has always been admired by the Management Committee, the teaching as well as non-teaching staff and the students, but for a few days I feel uncomfortable as the atmosphere around me is made unharmonious and suffocating, so it is hardly possible to continue to discharge my duties as the Principal of VIVA College of Law. I hence, tender my resignation with immediate effect. (sic)" When contacted, Vasai MLA Hitendra Thakur, whose family runs the Vishnu Waman Thakur Charitable Trust which runs the college, said that Dr Hamid never approached the management about being harassed over wearing a hijab.
Clarifying the institute's stance Thakur said, "You can come to our college and see how many hijab-clad students come to our college. We have teaching and non-teaching staff belonging to various religions and communities, and have never faced such allegations of discrimination in over three decades. As an educational institution, we have always embraced and respected all religions. And if we had a prejudice against burqa or hijab, why would we have hired her in the first place? There are also students who come wearing hijab. Her allegations are baseless. I was informed that the principal tendered her resignation on March 16 around 11 pm. But she never approached the management."
Dr Hamid, however, said, "When I have mentioned in the resignation letter that I feel the atmosphere in the institution has become unharmonious and suffocating, it is the college management's responsibility to talk to me about it. They never bothered to discuss this and accepted the resignation, which itself indicates that they wanted me gone."
Sharing his opinion on the issue, Aamir Edresy, president and founder of the Association of Muslim Professionals, said, "People in the country have found a new topic to spread hatred. It is very sad to learn that an academic had to face such a thing. I feel it is the fundamental right of an individual to wear what they want to, further as a Muslim, it is her basic right to follow her religious belief. However, I also feel that she should have clearly mentioned in her resignation letter that she felt she was being targeted for wearing hijab. I request the management to investigate the matter, discuss it with Dr Batul Hamid and resolve it through a positive approach."