Social media has allowed people to seek and provide urgent Covid assistance but some, particularly men, have seized the moment to harass women. Experts suggest safeguards to use in crisis communications online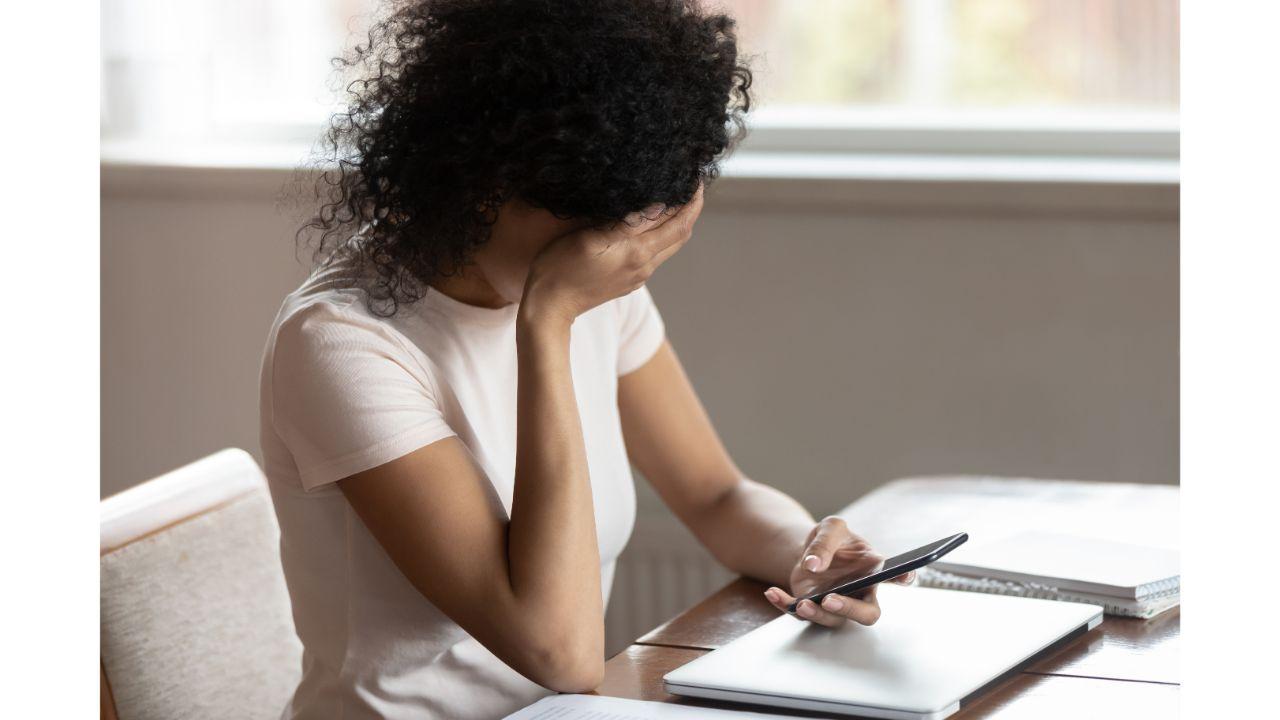 The photo is for representational purpose only
Like many, Mumbai-based writer Shasvathi Siva put up a social media post last week urgently requesting medical support for a family member infected by the coronavirus. But along with help from a resourceful online community, she also faced harassment from several unknown men, some of whom even sent her lewd photographs. This was not something Siva expected to deal with during a country-wide health crisis. 
"A lot of good samaritans came forward to help out and give me contacts. A few friends helped me get the word out by asking some influential contacts to post on my behalf. And my number was circulated. That's when the issues began," she says. She started getting a few weird calls asking how she knows the person who had posted on her behalf and whether she was single. "In a day, I got multiple video calls, so fast in succession that I couldn't find a few seconds to block. It was wildly violating of my space." Siva recounted this horror on her Twitter page too.
ADVERTISEMENT
I thought it wouldn't get worse, but since this morning, I've received (on whatsapp) 3 dick pics, and 7 men trying to video call me continuously. Even in a medical emergency, men think only with their genitals.

Women: NEVER, EVER let your number out in public forums. https://t.co/CAJJKiQmR6

— Shasvathi Siva (@shasvathi) April 16, 2021
The coronavirus crisis has been deepening over the last few weeks, with hospitals pleading for more oxygen supply and the afflicted facing a shortage of ICU beds, drugs, and other treatments. While government preparedness and medical infrastructure in the country seems to be shaky, people have taken to social media to seek help for loved ones and even for complete strangers. Popular social media platforms are covered in urgent appeals for donors of plasma or for vials of Remdesivir. These posts are shared and amplified extensively by users hoping to help. 
However some are taking undue advantage of the situation. In another instance, which could not be separately verified, Twitter user Aanchal Agrawal reported: "A guy updated his ex's phone number on an editable Covid information list just for revenge. The girl broke down after a while and the patients got false hope and ended up wasting time and energy. This is the sad state of evilness in such upsetting times."
A guy updated his ex's phone number on an editable covid information list just for revenge. The girl broke down after a while and the patients got false hope and ended up wasting time and energy. This is the sad state of evilness in such upsetting times.

— Aanchal Agrawal (@awwwnchal) April 19, 2021
Advocates and cyber experts suggest that women should not give out their mobile numbers and instead share an alternate number or the number of a male member of the family. Given the risks involved in publishing personal details online, a level of caution must be exercised even during medical emergencies, they remind.
NS Nappinai, advocate, Supreme Court and founder of Cyber Saathi—which works in creating awareness about cyberlaws, threats, and vulnerabilities—recommends, "Almost in every household there is a minimum of two phone numbers. Give out your brother's number, or someone else's number or even the hospital's number. Look at the alternative which is the least personal. Also put a date on the message. There might be a chance that it will not get circulated beyond that date." This does not mean women have to be afraid, Nappinai adds. "They just have to be cautious." 
Siva agrees. "My advice to all women is to not put numbers on a public forum. The stress isn't worth it. As much as I wish we could live freely, we really cannot. Rather use a male friend/dad/brother's numbers."
Nappinai also highly recommends that those who are harassed come forward and register a complaint. "The people who take advantage of such situations don't understand the seriousness of it. They think they pulled a fast one on somebody," she says. "It is important therefore to nip such depraved actions in the bud through legal process." However, right now, Siva says she does not have the bandwidth to go after the perpetrators. "I still have sick family and friends, that's where my focus is."
Cyber security expert and founder of WhiteHack OPC, Prathamesh Sonsurkar advises, "When dealing with such Covid related requirements and services, please stick to the verified portals for help -- registered NGOs, or authorised government agencies. Even now the government agencies are sharing the contact details of various legitimate vendors on social media, so please check for whether they are verified and legit source or not."
Besides personal details being leaked, there is also the problem of fake forwards. Sometimes posts requiring help that are being circulated can be fake or even very old. Advocate Prashant Mali, cyber and privacy lawyer, says, "People should avoid unnecessary forwards. Call the number who forwarded the message or the number that is on the message." He says one can even try cross-checking the authenticity of the messaging by pasting it on Google search since nowadays there are fact-checking websites available. 
Sonsurkar shares a few quick checks to perform when a stranger replies to your request for help. "Check the person's social media posts – their comments section. Scan for authenticity and keep a look out for any untoward comment or post by the person." Before giving away any information, cross check the authenticity of the person over a call. Also, if you got a contact through someone, ask that person how they obtained the details of the person they are recommending. 
It is important that we recognise the hard work and help by volunteers and do-gooders on social media. But it is equally important to be careful about one's own rivacy and safety. To register a complaint against online harassment, visit https://cybercrime.gov.in.