BMC still undecided over Rs 45-crore tender for garden maintenance as bids are around 36 per cent below the estimate; the earlier tender was scrapped after low bids, raising concerns about quality of work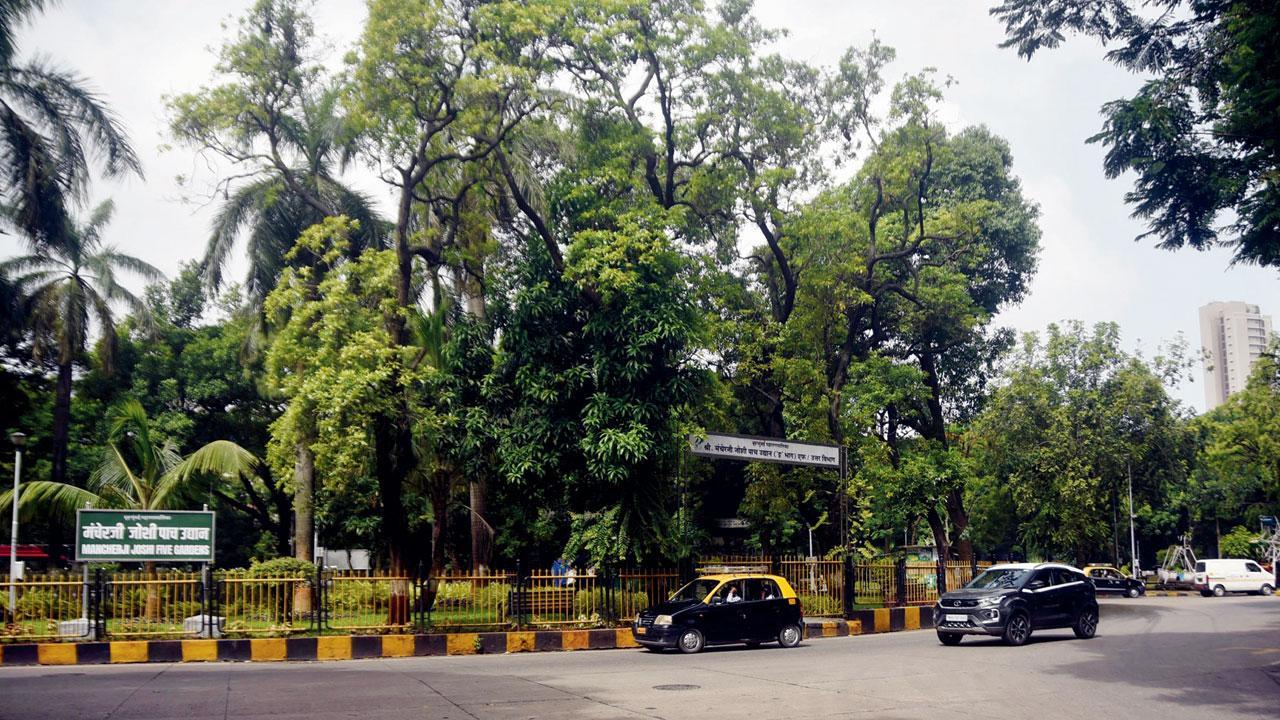 Mancherji Joshi Five Gardens at Matunga. File pic
The fate of the 400 gardens in the city is still in limbo as the civic body is yet to take a decision on whether to scrap gardens maintenance tender worth Rs 45 crore again or to award the same despite the low bids.
 
The earlier tender was scrapped around two months ago owing to bids as low as 44 per cent below the estimates, which led to doubts about the quality of work. The Brihanmumbai Municipal Corporation (BMC) is still undecided this time around as the bids are low again, around 36 per cent below the estimate. The tender is for Rs 45 crore for the maintenance of the 400-odd gardens across 24 administrative wards in the city.
In view of the low bids, corporators are wary that either the estimates are purposely wronged or the contractors would be providing substandard quality work. Meanwhile, some corporators are also crying foul as there is nobody on the job to maintain these open spaces, especially at a time when the civic elections are just round the corner. 
Ravi Raja, Opposition leader and Congress corporator, said, "What kind of tenders are being issued that the contractors are ready to come down to such low prices, or is it that the BMC have set unnecessarily high rates? And if my knowledge is correct, this time those, who had failed the last time, have bid lower amounts; thus, the nexus and cartelisation is still going on in the civic body. The gardens are lying in poor condition as there is no daily maintenance. We are sure the quality of work will be compromised if the bids are so low, and we will have to face the brunt of the citizens at the time of elections."
However, BMC officials said the maintenance of the gardens is not at all compromised and there are contractors taking care of the open spaces. Further, sources said BMC ward offices issued tenders and also appointed contractors for maintaining the gardens on monthly-basis, but these too were appointed at rates that are 40 to 50 per cent below the estimate. A civic official said, "Higher authorities in the civic body will take a decision on whether to go ahead with the bids or scrap the tender again."
400
No. of gardens in the city